Campaign Round Up (Nov 2014 to Mar 2015)
Releasing a range of campaigns advertising for both its personal and business banking divisions, NAB has looked to promote itself as a customer-centric business over the last five months. Delivering a large range of campaigns, the most active campaign since November in 2014 has been the
"Stop Small Problems Getting Big", a national campaign run by Good Shepherd Microfinance and NAB to promote no or low interest loans for people in need. Totalling 14.34% of NAB's marketing activity, this campaign was integrated with the partnership between Good Shepherd Microfinance and NAB which began in 2003. In second for activity is the "Less More" campaign with 13.74% of NAB's advertising activity. Starting in 2009, the "Less More" brand positioning has been a means for NAB to voice its wishes to change the public perception of big banks, specifically NAB. Today, the same campaign remains as NAB's primary form of brand related advertising and continues to act as a short sharp message of change to consumers.
With 13.31% of advertising activity, NAB's "More Space Less Squeeze" campaign came in third, promoting 0% on balance transfers for 12 months. It replaced the "Freeze Interest" campaign (11.16%) which ran until the end of January, offering 0% p.a. interest for 15 months on it's Low Rate Card. In addition the "No Monthly Account Fees On NAB Classic Banking Ever." " which sits at 9.22% of campaign activity promoted further benefits for NAB personal banking customers. Regarding home loans, the "Everyone Has An Opinion" campaign (5.99%) continued to promote property investment and merchant services.
Finally, on the business banking front, NAB released a new campaign committing to lend $1 billion to Australian Businesses every month. Utilising a previously aired business banking advertisement, NAB has utilised this ad to promote its pledge to businesses. Further the "We Lend More To Australian Business Than Any Other Bank" campaign accompanied the $1 billion pledge in the "We're Committed To Lending $1,000,000,000 A Month" campaign to give a total advertising share of 14.82%. NAB also introduced the "Business Or Home Loan" campaign (5.50%), promoting the ability for NAB Bankers to assist the customer with both Business and Home Loan enquiries. Importantly, by bundling the two products, NAB allows both sides of the business to leverage a single message to help promote overall business growth.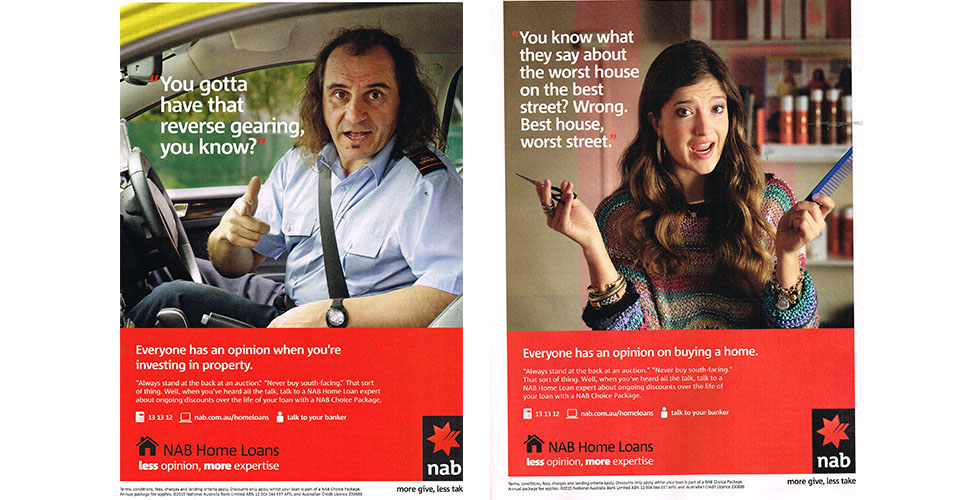 Share of Voice (Nov 2014 to Mar 2015)
Over the last five months NAB have continued to hold a large share of voice in the Banking and Finance industry with a 7.34% SOV compared to the industry average of 1.55% SOV. Maintaining this high share of voice has the primary focus of ensuring NAB stay within the consumer consideration set. With a focus on market share growth this is expected to continue throughout the year to ensure aggressive competition with the other majors.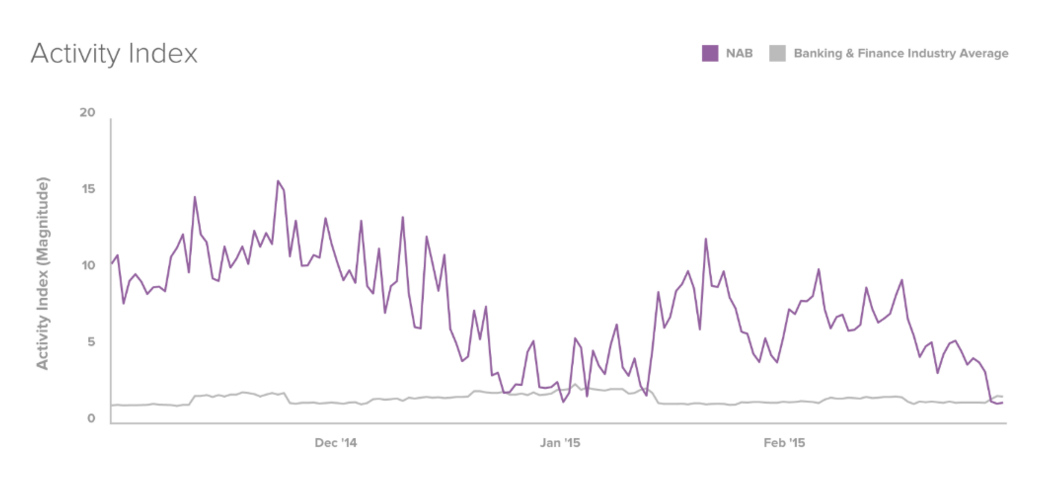 Furthermore, NAB's average share of voice for any given day of the week remains relatively consistent. This indicates that NAB and its media buyer Mindshare is being strategic when distributing their activity throughout the weekly cycle. However, when we look at the targeted times for NAB's television spots, we see approximately 40% of spots distributed in the early hours of the morning between midnight and 7am, some of which will coincide with international events such as the Formula 1. Given the "always on" nature of NAB's marketing strategy which is similar to that of ANZ but vastly different to that of Westpac and Commbank, makes the actual effectiveness of NAB's campaigns difficult to attain given campaign dilution when consistently distributing its media spend across the entire time scale with other competitors both small and large focusing on targeting specific times of the day.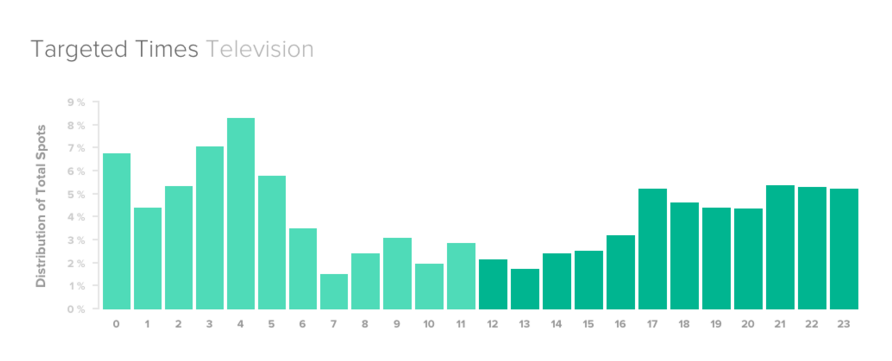 Partners
NAB has a long standing partnership with the AFL dating back to 2002 and have played a part in the growth of the game on a variety of levels. Taking a grassroots approach and integrating its brand with the popular Australian sport, NAB gained naming rights to initiatives such as the NAB Auskick program and the NAB Rising Star Award. The Auskick program is the grassroots level footy association which fosters and nurtures the AFL development of boys and girls in a fun and safe environment. This is co-ordinated through centres around the country which hold weekly coaching sessions for participants of the program.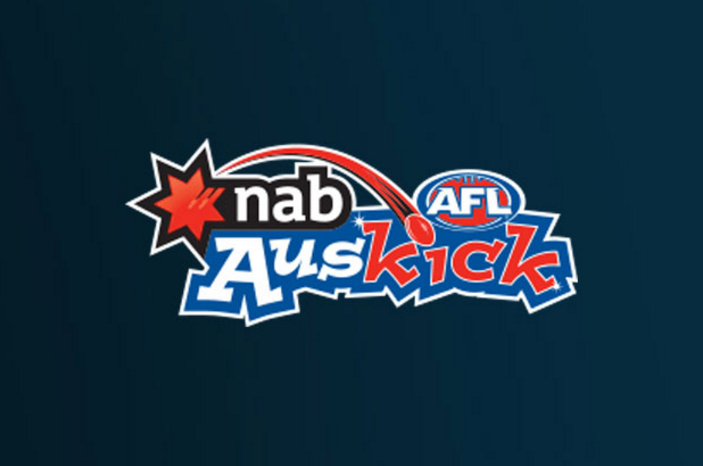 Further work with the community includes various NAB campaigns that integrate the multi-cultural public in Australia with the game. Through advertising campaigns such as 2013's "Footifying Australia" and 2014's "Footify Fansplant" NAB has been able to engage with the community to promote both its own brand and the AFL. NAB also has a strong presence within the sports elite professional community. The NAB Rising Star Award is presented to a standout young player in the AFL every year, and the NAB Challenge, a preseason tournament for the 18 teams in the AFL Premiership season. NAB is able to heavily leverage this relationship to promote itself before, during and after the AFL season.

NAB is also a sponsor for Football Federation Australia and the Australian National Football team, our beloved Socceroos. Other NAB partnerships include Good Shepherd Microfinance whom with NAB provide no and low cost personal loans to disadvantaged individuals. The "Stop Small Problems Getting Big" campaign was heavily promoted over multiple media types including, TV, Out of Home and Print. Further charitable partnerships include the Alannah Madeline Foundation, a national charity keeping children safe from violence, where NAB is the foundation partner.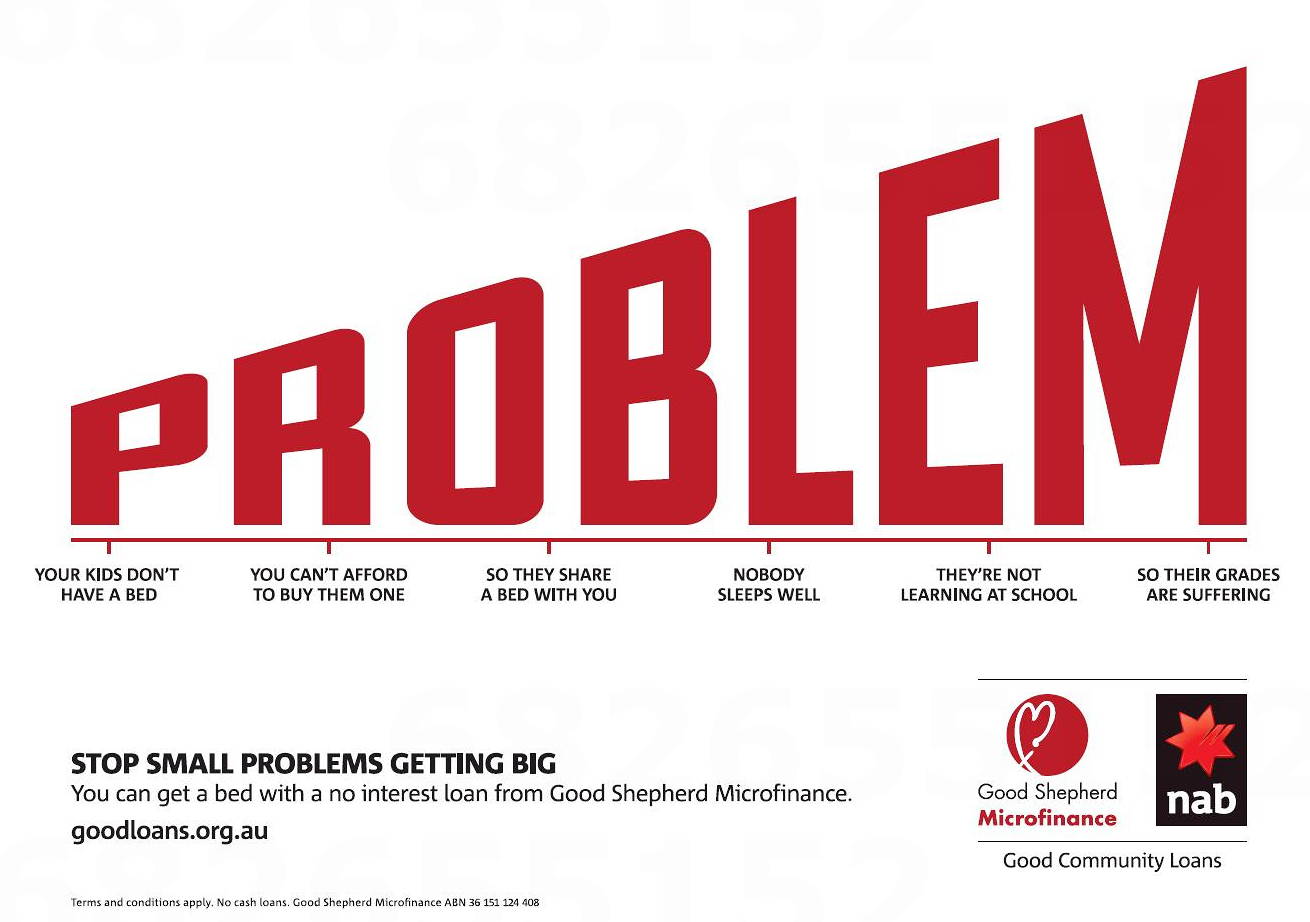 Strategy
Over the last five years NAB has set out to make banking fairer in Australia, with a commitment to keep fees and charges fair while also helping customers achieve their financial goals. It is this key mindset for which NAB hopes can be the unique difference between itself and the other major banks. According to the NAB Annual Report for 2013/2014, the bank has aimed to release more customer focused products and services as a means to attracting new customers and retaining existing ones. Through stronger deposit products, simpler product offerings and a focus on customer service, NAB is trying to "remove customer pain points and make it easier for people to do business with us" said newly appointed CEO Andrew Thorburn. This approach sees NAB take the aggressive position of acquiring competitor customers and providing a higher service level whilst competitors focus on value adding to existing customers.

Products
NAB focused their advertising on three product ranges during the last four months, Business Loans, Home Loans and Credit Cards. The advertising relating to business loans was primarily brand orientated, with NAB stating that it has committed to lending $1 billion every month and currently lends the most money to businesses in Australia. These statements are not unfounded with NAB's loans to non-financial corporations being greater than $100 billion a month since February 2011 and has been the greatest lender of funds to non-financial corporations over the last 13 years. The recent push to advertise these statistics may be due to the fact that of the big four banks, only Commonwealth Bank has achieved the $100 billion mark and this milestone was only achieved at the end of 2013. However, if the current trajectory of growth continues for the other two big banks, they will soon be lending more than $100 billion to businesses as well. Building the brand awareness early as the largest lender to businesses allows NAB to have a first mover advantage to become synonymous with business lending and remain competitive in the long term.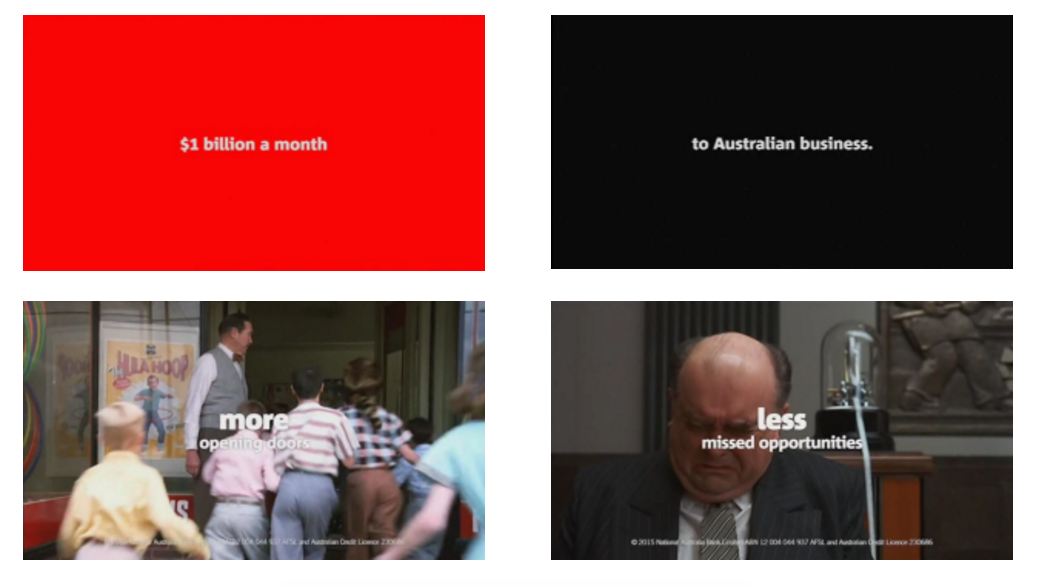 In addition to the $1 billion pledge, NAB has bundled together merchant services for business and home loans in an attempt to leverage off of its two strongest and fastest growing products. According to the APRA monthly deposit taking institution performance, home loans for owner occupied residences have quadrupled in per month value since 2002 and business loans to non-financial corporations increased to more than three times its 2002 value for per month loans. Furthermore, with interest rates at the lowest rate since the Reserve Bank gained independence from the government in the 1990s, the popularity of home loans is expected to continue to increase. On the other hand, home loans to households for investments have not grown as rapidly as its owner occupied counterpart. It's doubtful that this has been unnoticed by NAB who have utilised the "Everyone Has An Opinion" campaign to advertise the services of a NAB Home Loan expert for both those who are buying a home for investment or owner occupier purposes. Further, the low interest rates will also undoubtedly play a major part in the public propensity for property investments in addition to the rise in international investors.

On the credit card front, NAB has looked to attract more customers while ensuring that they are able to retain existing customers in a very competitive environment. Although more households are paying off credit card debt on time, overall household debt to income levels remaining extremely high. This has pushed the major banks to release campaigns offering longer interest free periods as well as zero interest balance transfers, as a means to not only retain their existing customer base but also attract others. In NAB's case they released the "Freeze Interest" campaign offering 0% p.a. on purchases for 15 months on the low rate card. Moreover, NAB's "More Space Less Squeeze" campaign, offering 12 months zero interest for both balance transfers and credit card purchases is being used to strategically capitalise on the post holiday spending debts that have been accumulated by a large portion of the Australian public.

BigDatr Forecast
Expect a further advertising bundling home loans and business loans.
Expect more business loan advertising as other banks become more competitive with NAB.
With the cash rate expected to be cut again in the coming months by the RBA, expect NAB to release further home loan related advertising.
Expect credit card advertising to remain consistent with the current message and offers of no or low interest on balance transfers and purchases.
Expect a significant increase in NAB related advertising throughout the AFL Premiership season. NAB is expected to heavily leverage the AFL to create football centric campaigns particularly around specific product offerings if timings coincide with RBA cash rate cuts.
Expect more advertising related to deposit products, such as savings accounts and term deposits. This is due to NAB under performing in comparison to Commonwealth Bank and Westpac, while remaining on par with ANZ. A potentially high growth area for NAB if assigned priority focus.