Drive to Go by Toyota showroom
Toyota's store Drive to Go scheme introduces a part trendy cafe and part car-sharing service, offering people the opportunity to rent a Toyota vehicle at affordable prices. The car industry is changing, with an increase in car sharing, car-pooling and ride-sharing services, such as Uber which is changing the way younger people view car ownership. The growth of people living in cities is causing a shift away from owning a vehicle, with brands strategising and reacting to the changing landscape of the industry in order to connect with the younger demographic. Toyota's aim is to simplify the process of car-sharing with a concept store that incorporates an enjoyable experience appealing to younger drivers.
"The consumer car buying habit has drastically changed in the past decade and that shift is even more pronounced in young people who aren't buying cars as often. So instead of creating yet another car showroom, we proposed a new service to Toyota that would provide a useful and delightful experience .
— Rei Inamoto, founding partner at Inamoto & Co
The concept Drive to Go was designed by Inamoto & Co., the innovation company co-founded by former AKQA Global Chief Creative Officer Rei Inamoto. According to AdAge, in Japan owning a car is no longer the must-have status symbol it once was for young people, and Toyota is experimenting with how to evolve and meet the needs of consumers.
The retail store is aimed to make the process of renting a car super simple, and to ensure that "making a car share service as easy as it is to buy a cup of coffee".
Some auto brands have already launched car-sharing services including Ford's Go-Drive service, VW's MOIA and BMW's DriveNow, which was first launched in 2014.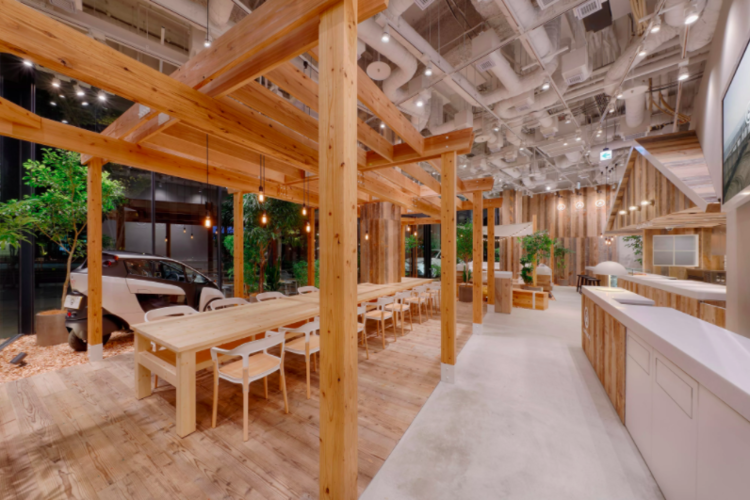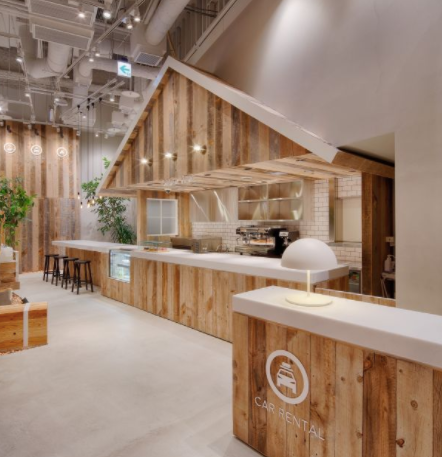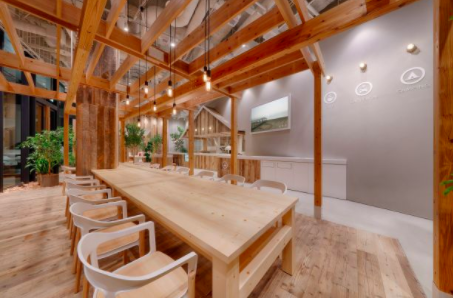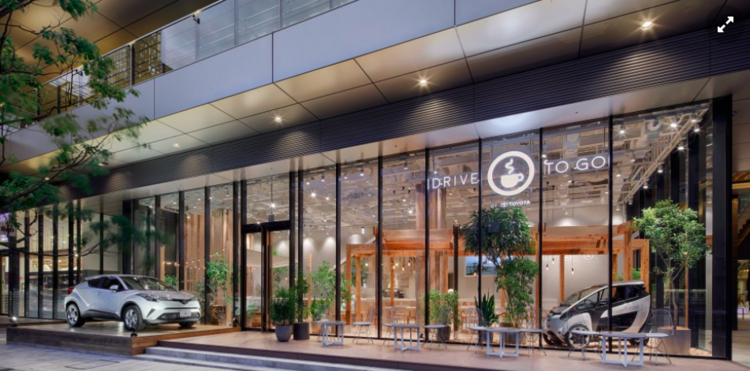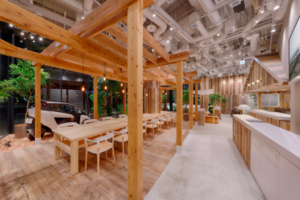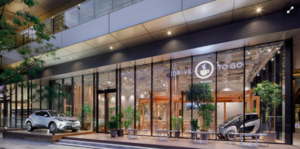 Above: Toyota Drive to Go interior design