This increased activity by the Banks is believed to be due to profit margins facing a squeeze from increased competition for household deposits, at the same time as record low interest rates also dragging down returns.
Share of Advertising Activity for savings accounts for the period January 2016 - June 2016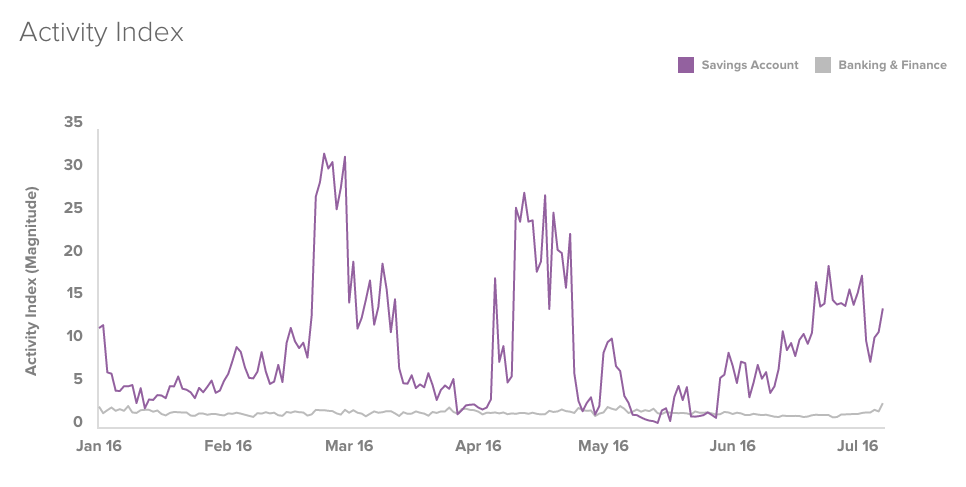 According to interest rate website Mozo, three of the four major banks (Commonwealth Bank, NAB and ANZ) have nudged up interest rates on online savings accounts in the past month, and it is believed that looming rules on bank funding are also forcing banks to compete more fiercely to attract term deposits.1
We expect activity in this space to increase over the coming period as according to the boss of Commonwealth Bank of Australia's retail bank, Matt Comyn, Banks may be forced to compete more aggressively for deposits by paying savers higher interest rates ahead of new global regulations which come into force at the end of next year. The new regulations, known as the "net stable funding ratio" (NSFR) are requiring Banks to increase the levels of stable deposit funding.2
The release of the June APRA Banking Statistics highlighted the CBA with the fastest growing deposit book amongst the Big 4.
Activity Summary: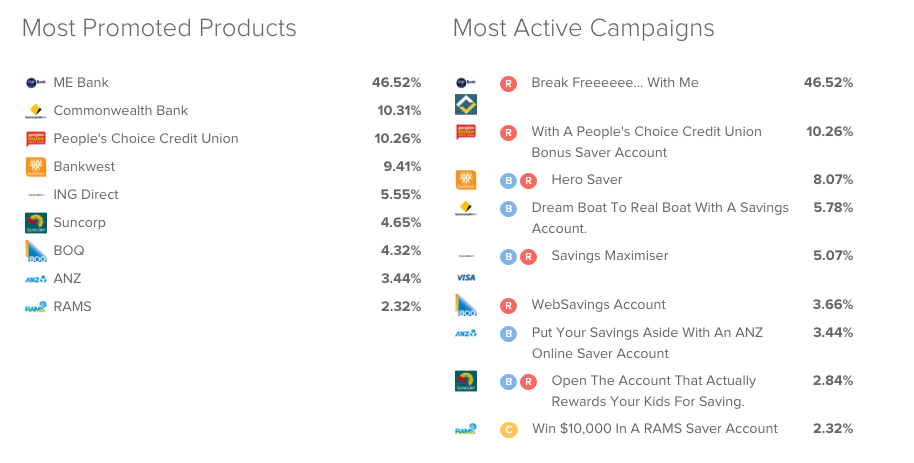 Most Active Campaign:
The most active campaign this year has been the 'Break Freeeeeee....With Me' by ME Bank, with the largest advertising activity of 46.52%, airing nationally for the first time on the 21st Feb this year.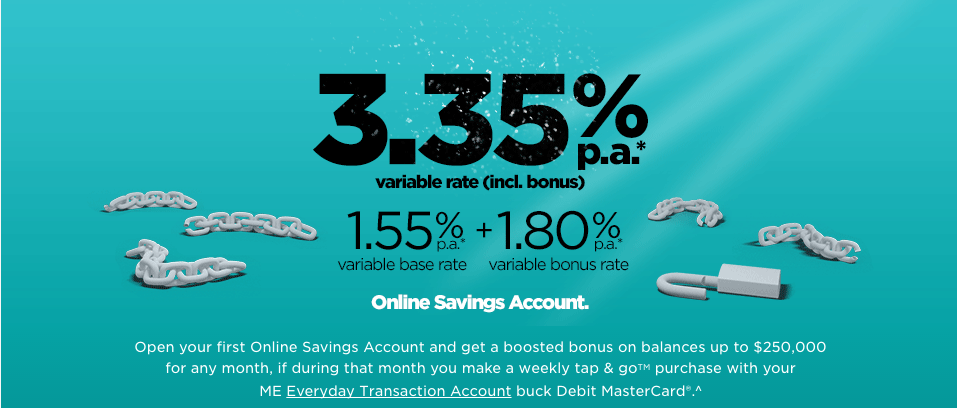 The activity of the campaign has had almost three distinct cycles, March, April and now the Australian Financial Year, with TVC ad spots being relatively skewed to mid morning/early afternoon time slots.

It's been a good few months for ME Bank, having also just been voted Australia's Best Bank 2016 by Mozo's 2016 Experts Choice Awards.
Sources of industry data:
BigDatr uses extensive sources of live industry data, and transforms the information into insights to help more effectively drive marketing, advertising, media buying and strategic planning. Contact the team directly for a demonstration of the platform.