According to a research released by Statistic Brain on January 1st this year, the top 10 New Year's resolutions are as follows:

Here are some of the New Year campaigns that are maximising the resolution period:
1. Weight Watchers - Live Bigger In A Smaller, Healthier Body
New Year's resolution - Weight Loss/ Healthier Eating
Weight Watcher's newest campaign, "Live Bigger In A Smaller, Healthier Body" plays on the phrase, "Live Bigger", motivating people to change their lives for the better. The TVC specifically targeted to women, follows women at different stages of their weight loss journey, and promises Weight Watcher's support to help clients live a 'bigger life'.
2. Oxfam: New Year - Get Fit, Change The World.
New Year's resolution - Work Out More Often and Do More Good Deeds for Others
Oxfam's campaign clearly plays on two resolutions, the desire to get fit, and the desire to do more good deeds for others.
The annual 100km, 48hr trail walker event raises money to combat poverty. The endurance event is held in Melbourne, Brisbane, Sydney, and Perth.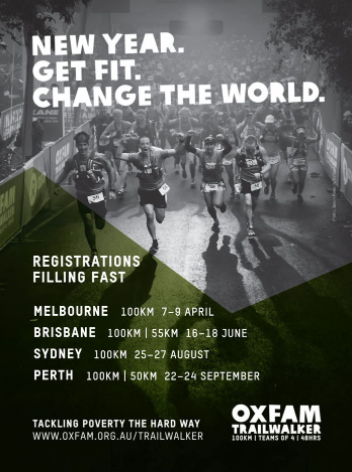 The marketing team behind the campaign is using print advertising in Fitness magazines and outdoor advertising. They have also put together a training guide for participants available on site.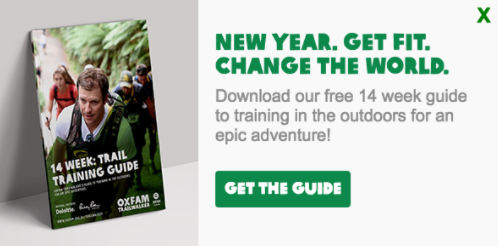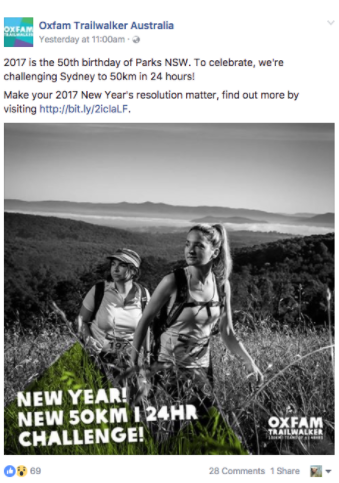 Oxfam is encouraging people to 'make their New Year's resolutions matter'.
3. ANZ - Business Ready
New Year's resolution - Better Financial Decisions
ANZ is taking advantage of the time of year that people reassess what they are doing with their lives, their careers, and are more likely to consider opening their own business.
Their TVC's are complemented with Outdoor advertising: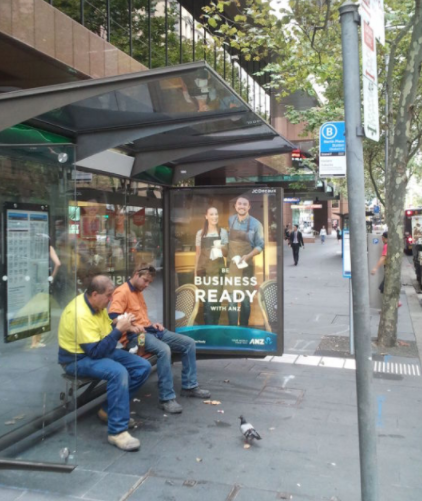 ANZ are blanketing related websites in display advertising: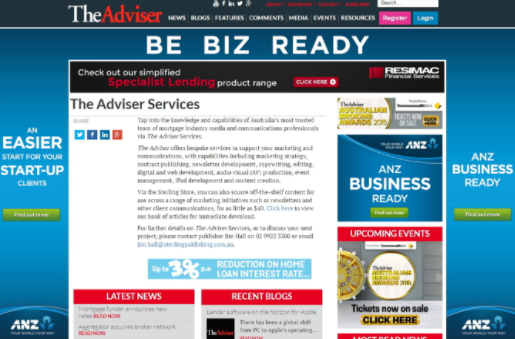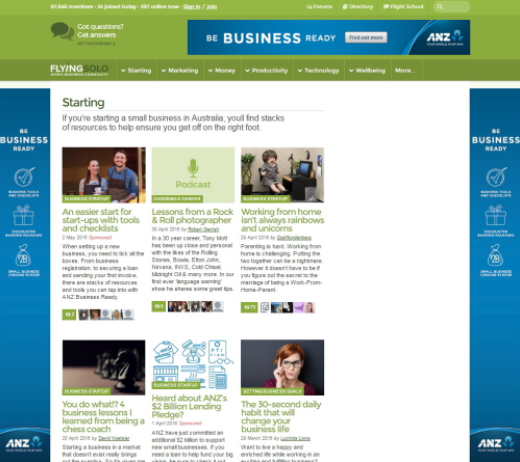 4. Cota Travel Insurance - Less Drama. More Travel.
New Year's resolution - Do More Exciting Things/Travel

Hats off to Cota Travel Insurance for this campaign. It's funny and a good idea to bring it back to TV during one of the peak travel periods of the year. It first hit the market early July last year.
International Campaigns
1. Planet Fitness (USA): The World Judges, We Don't. At Planet Fitness, Be Free
New Year's resolution - Life/Self Improvements and Weight Loss/Work Out More Often
This Planet Fitness campaign was launched at the end of December during ABC's "Dick Clark's New Year's Rockin' Eve with Ryan Seacrest 2017" in America. The hilarious 60-second TVC illustrates how quickly we judge and are judged in society, while contrasting with their brand promise not to.
For almost 25 years, Planet Fitness has been providing clients a 'non-intimidating, judgement-free atmosphere'. As a company they work to create an internal culture which supports people to reach their desired fitness levels without the fear of being judged or criticised by others.
According to Planet Fitness' Marketing SVP Jessica Correa, the campaign is designed to leverage their brand and show members how devoted Planet Fitness is to fulfill their promise to create a judgement free environment.
The campaign coincides with a New Year deal: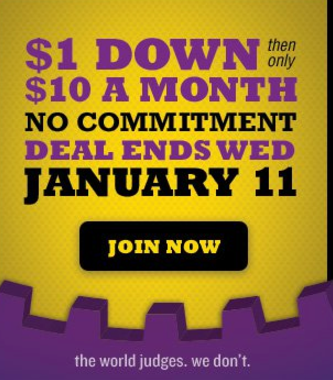 And a selection of strong imagery across social media:
2. Swedish Pharmacy: Apotek Hjärtat's Quit-Smoking
New Year's resolution - Quit Smoking
This clever and well executed out-of-home campaign features a young man with an animation of him coughing exessively when he 'whiffs' cigarette smoke from passing smokers. The billboard, located in Stockholm Plaza where people are regularly found smoking, contains a smoke detector. The key purpose of the campaign is to promote a longer and healthier life.  The young man tells his audience, "We're the Swedish Pharmacy Hjärtat. Our mission is to help you live a longer and healthier life. That's why I'm here, to help you get new, healthier habits just in time for the New Year."
Read more about this campaign in Business Insider.
What January campaigns have you seen reflect New Year resolutions?