The campaign by Clemenger BBDO Melbourne is a short film following the journey of real NAB customers and the bank's employees talking about what they care about most and explains how NAB can help customers achieve goals. Chief Marketing Officer of NAB, Andrew Knott, says the campaign aims to encourage Australians to take action and reflect on what's important in their lives.
"Talk To Yourself More is a fantastic demonstration of our commitment to working with Australians to help identify what their "More Than Money" is, and importantly, provide them with the tools and products that can help them achieve their goals.
— NAB Chief Marketing Officer - Andrew Knott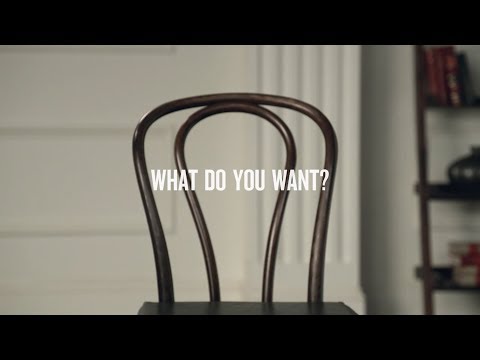 NAB 3-minute Film - Talk To Yourself More
The campaign is based on data from a new study by NAB, and found that Australians that talk to themselves about their financial goals are 29% more likely to achieve them than those who don't. According to Rate City, other findings from the NAB study include:
Only 15% of Australians talk to themselves on a regular basis about what they really want.
Nearly three quarters of Aussies (71%) don't have a firm idea of what they want from lift.
Around two in five Australians (41%) never set goals for themselves.
"For some people, it's more time with the family. Some want to ease into retirement. Others want to reconnect with themselves travelling through India. Maybe you want to open your own business, or to buy your own home.\ Whatever your dream, there's always a way to make it happen.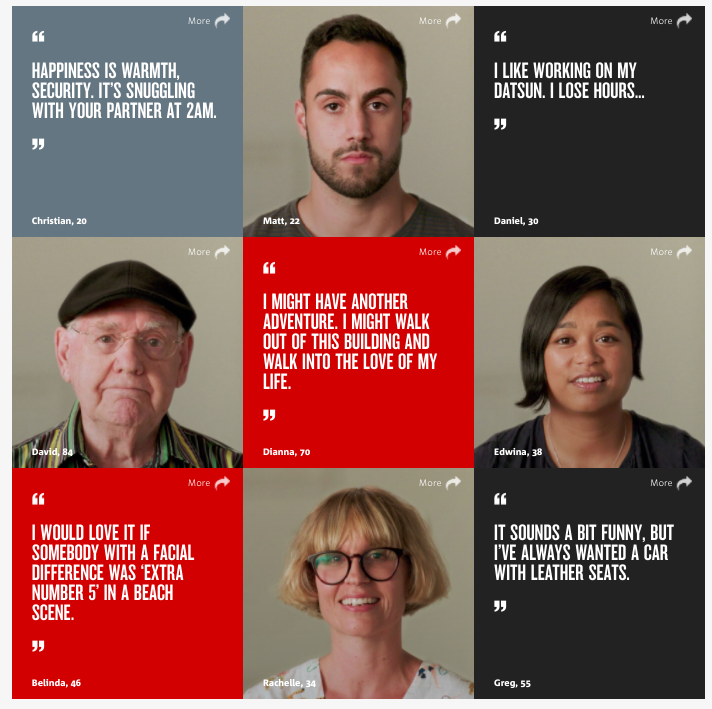 NAB's Talk to Yourself More real people sharing what is important to them. Source: NAB
BigDatr first picked up the campaign on February 11th across Television with mostly 30 second ad spots, followed by poster and large format outdoor campaigns. NAB's pool of campaigns including the launch of 'More Than Money', 'Last Five' and now 'Talk To Yourself More' fit well into their overall narrative of 'More Than Money' brand alignment.
We look forward to following the journey of the campaign as it rolls out across digital and social.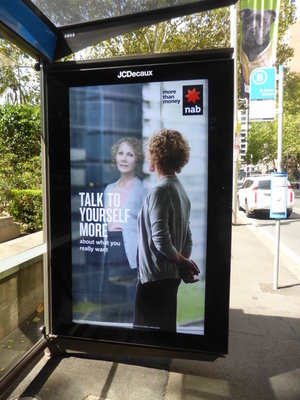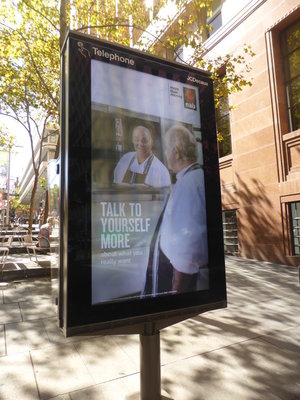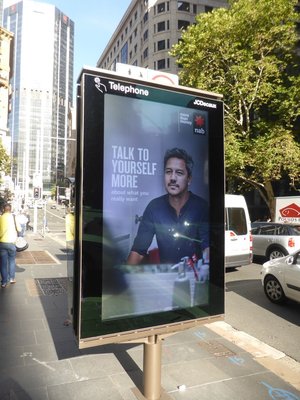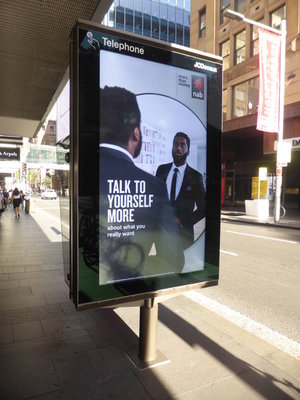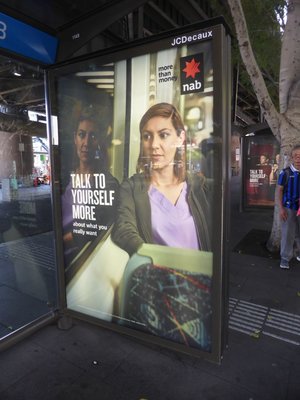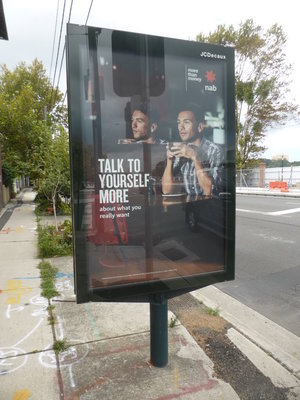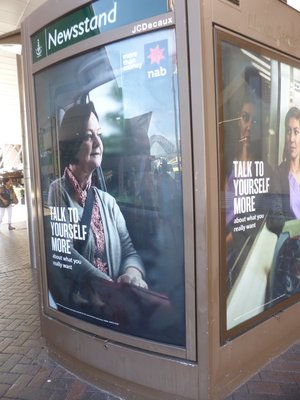 _NAB's 'Talk To Yourself More' various creative execution's for outdoor. Image sources: BigDatr Campaign Library