Navigate with Quick filters
Not only do we show advertising creatives for each brand, but we also categorise and tag each creative. You can either stay high level or drill down into the details with quick filters to help guide you through all advertising campaigns.
Download and share
Each advertising creative comes with unlimited downloads and quick email sharing to get the information to where it needs to be sooner.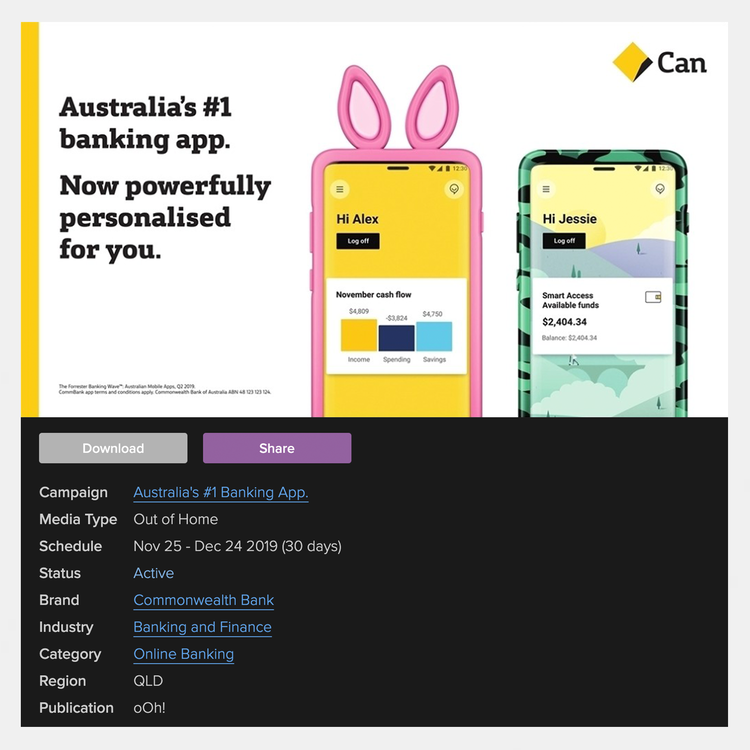 Brand vs Retail
As part of our categorisation and tagging, each ad is classified as either brand or retail to easily distignuish between the different ad types. Knowing a breakdown of ad type means you can easily get an overview of the intent behind a brands strategy, for instance if their running a special sale we would classify this as a retail type ad. Anything to help with building brand awareness we tag this as a brand oriented ad.