In the month of January, BigDatr tracked 33 retail campaigns relating to credit card offers. Campaigns came from 17 brands with retail offers ranging from balance transfers to membership reward points. While American Express was the biggest player in the market with 6 campaigns running, it is to no one's surprise to see that the big four banks in Australia were all present during this spike in advertising activity.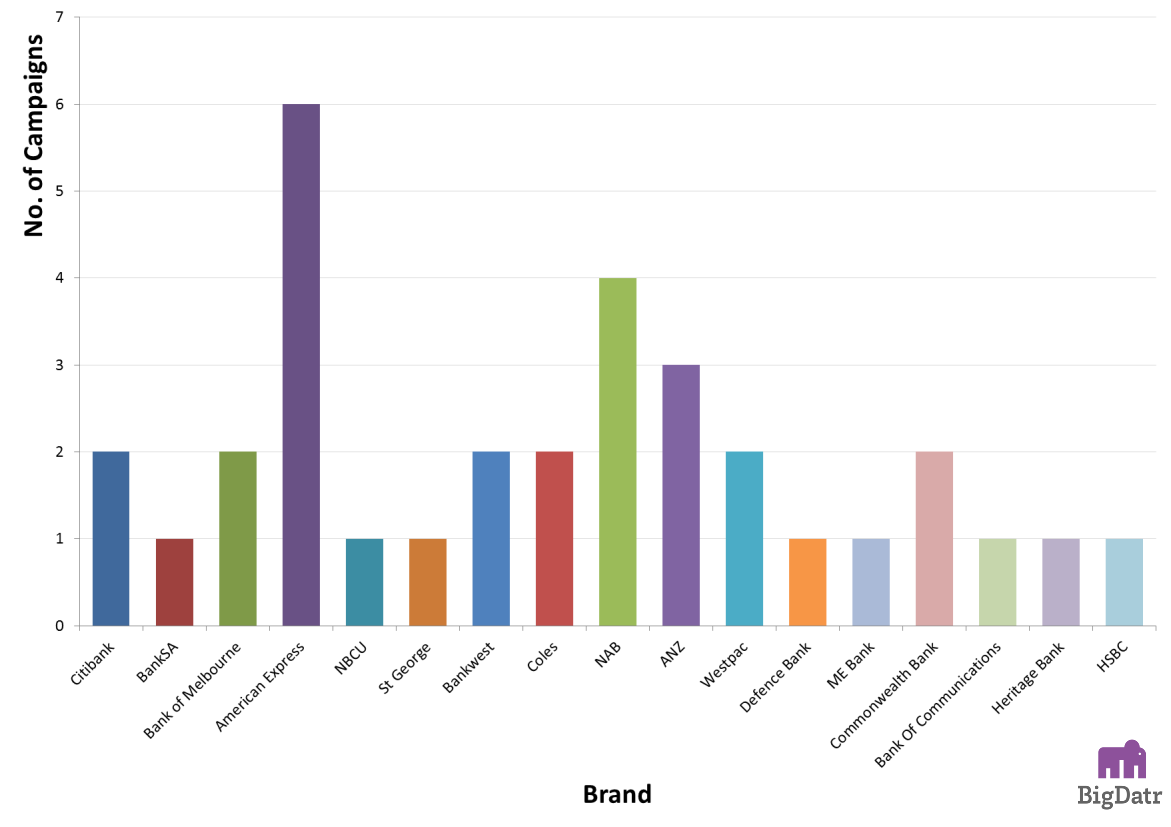 However, upon closer inspection we found that both Commonwealth Bank and ANZ did not advertise any balance transfer offers during this time period. Rather they decided to focus on offering reward points as an incentive to switch to or apply for a new credit card. This direction in strategy is critical as it shows long term thinking by the banks, given membership rewards are based upon loyalty rather than a temporary shifting of credit, which is offered with zero percent balance transfer interest rates.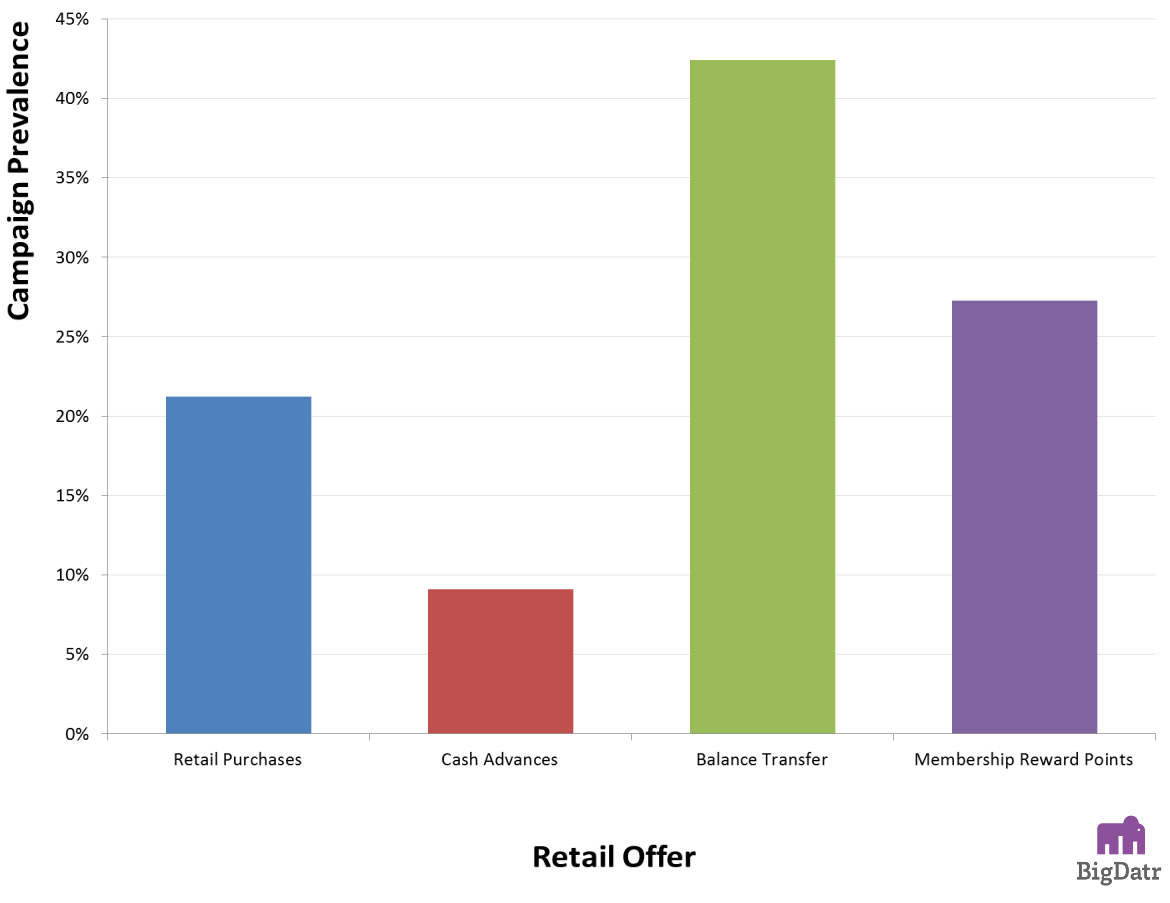 Nevertheless, overall 40% of the distribution of retail offers across all campaigns in January offered zero percent Balance Transfer interest rates. In additon there was also a strong presence in membership reward point's offers and lowered Retail Purchases interest rates. Both these types of offers promote stronger spending by the consumer, pointing to a belief that there will be a continuation in increased retail spending for the near future.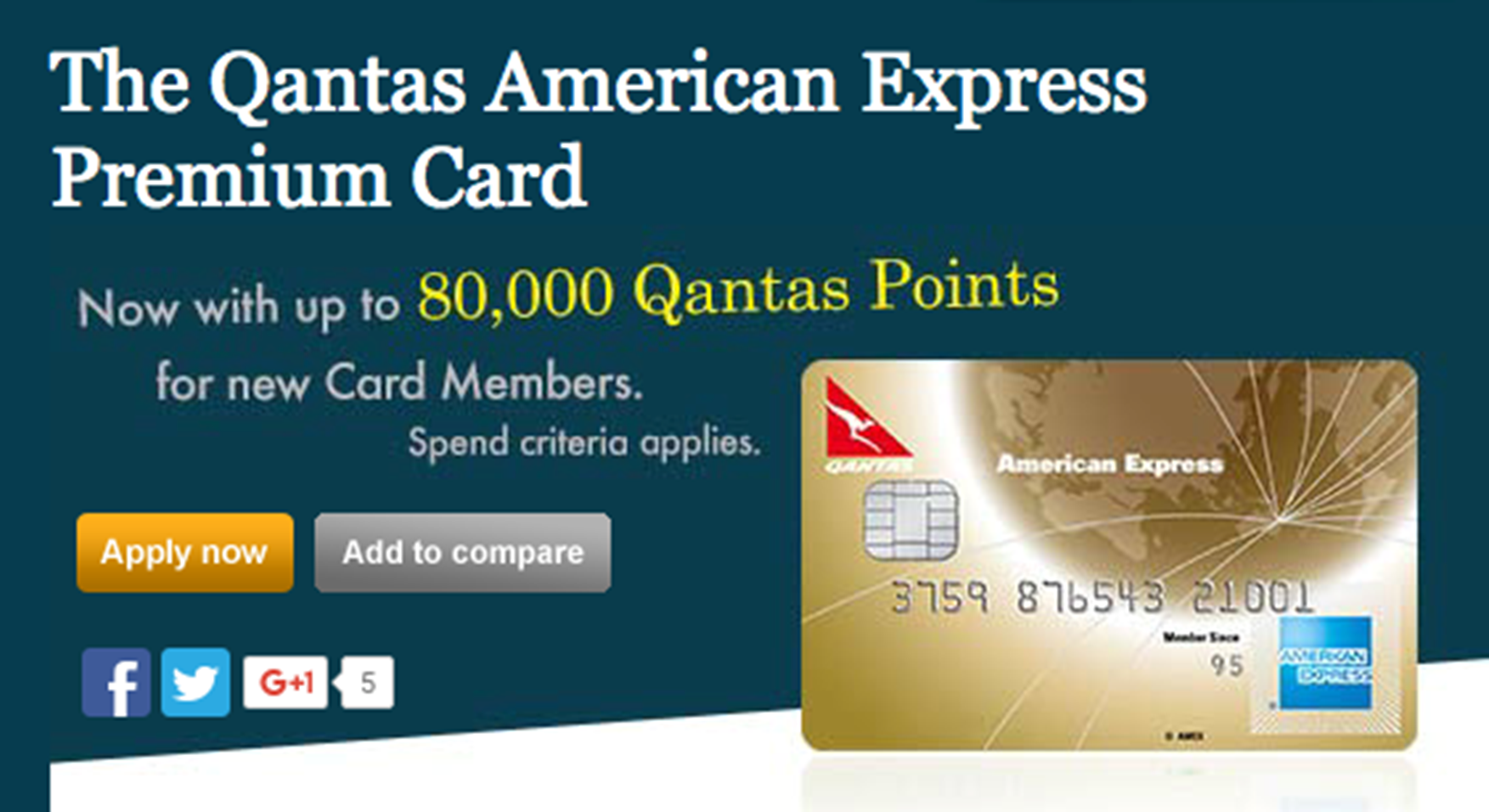 This increased spending behaviour could reward you with 80,000 Qantas Points (up from 30,000 prior to Christmas) with the Qantas American Express Premium Card. A generous 'welcome' gift to new customers, this offer could reduce the expense of this year's holiday season or provide you with a one way ticket to credit card debt avoidance (Antarctica). While debt avoidance is not advised, offers are currently ending between mid February and the end of April. We will undoubtably be seeing more advertising activity in the near future and the brand which can stand out in the midst of a myriad of credit card offers will need to provide more than just a zero percent balance transfer or bonus membership reward points.
BigDatr uses extensive sources of live industry data, and transforms the information into insights to help more effectively drive marketing, advertising, media buying and strategic planning. Contact the team directly for a demonstration of the platform.