Here at BigDatr, we have mapped out every single property project currently advertised in Australia, viewable through our visually interactive Map Search feature. Discover new property developments near you that have started advertising and get a clear indication of the advertised selling price of your competitors properties within each suburb.
Property projects being built across Australia continue to grow with developers actively launching new projects, and we have made it a lot easier for you to locate these properties via our Map Search. You can visually pinpoint areas that are concentrated with a high density of competition and view growth areas on the rise.
As of June 2016, building activity is particularly high in the outskirts of Melbourne in areas including Cranbourne East, Epping, Point Cook, Clyde North and Officer, to name a few. These areas are booming with land estates and house and land projects with builders such as Aveo, Porter Davis, Eight Homes, Oliver Hume and Dennis Family Home. Melbourne's metro is the hot spot for new apartment projects in areas including South Yarra, Southbank and Docklands.
Now let's view this data a little closer and zoom-in on BigDatr Maps to look into Clyde North further, where we can see a number of land estates being built. Mapping out property projects means you can dive straight into the complex details of a campaign without having to worry about remembering the builder's name.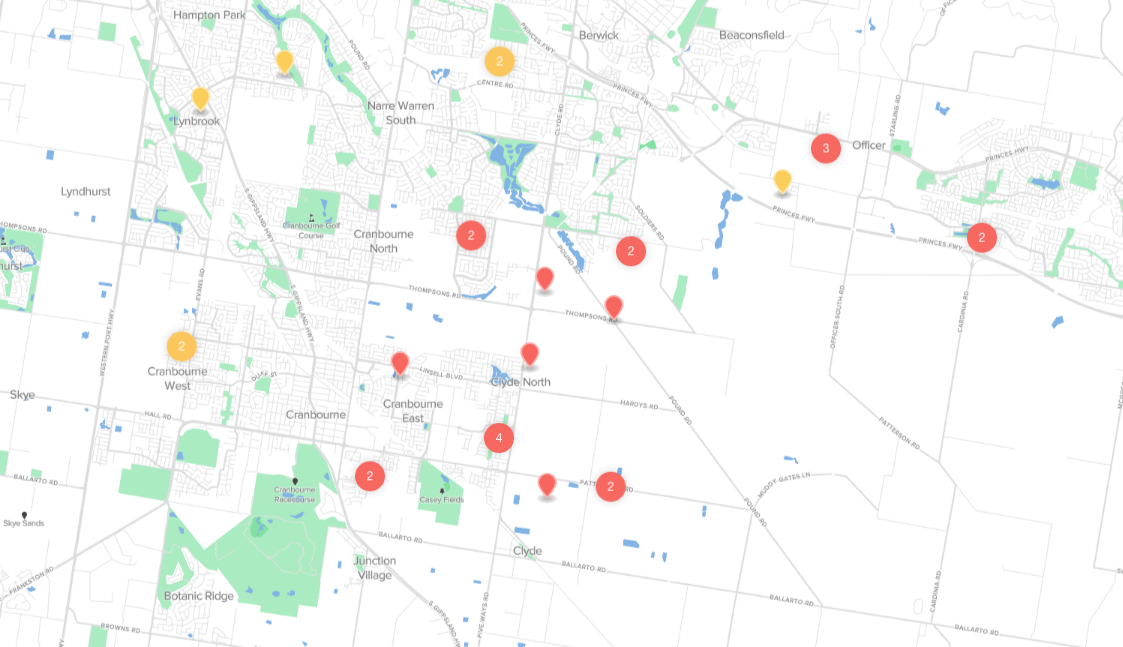 Let's zoom-in further. With the combination of BigDatr's Campaign Feed and Spot Monitoring features, every property development project in Australia is mapped out, giving you the power to easily navigate and select a project campaign to unravel its details.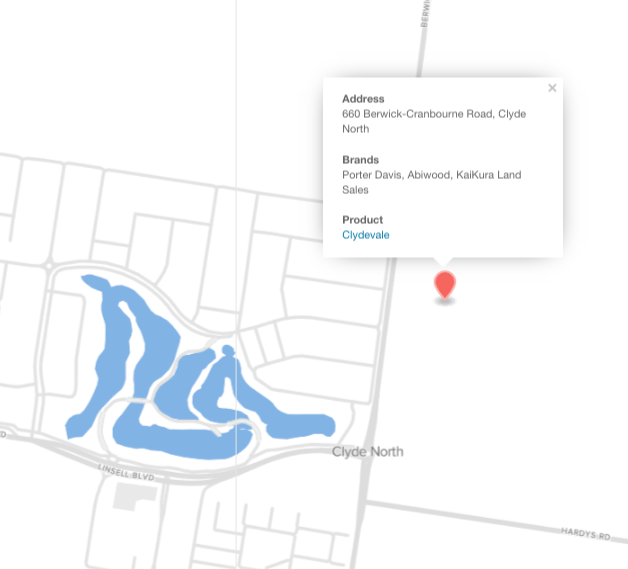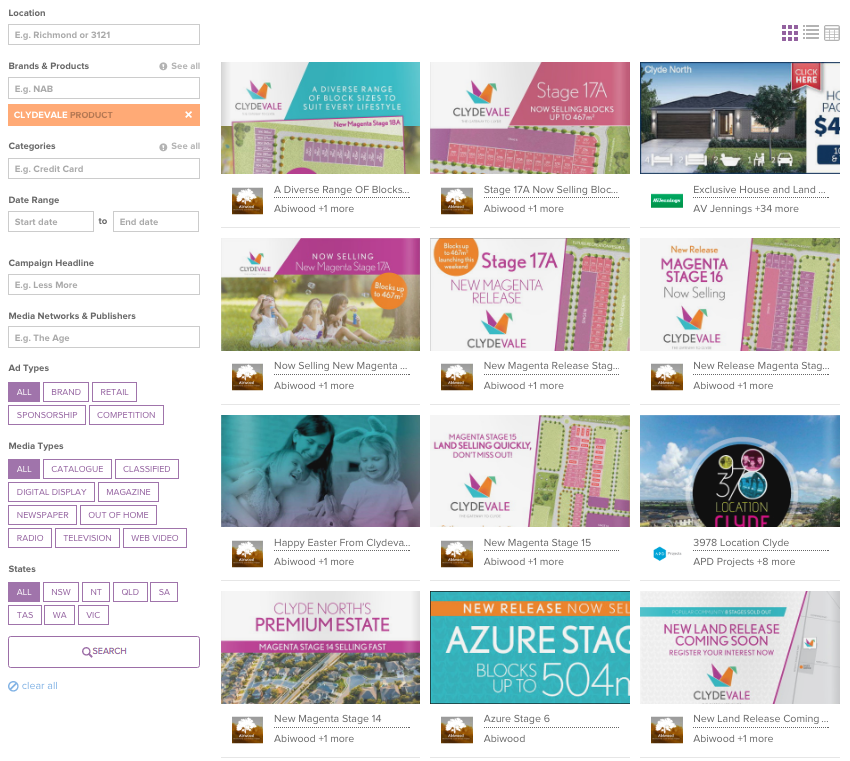 Having access to such complex data enables you to get a comprehensive overview of growth areas that are booming with development projects and see exactly where and how they are advertising. The data also reveals the types of properties advertised, land size, number of bedrooms, and most importantly; the price tag.

There are all kinds of data represented which opens up a whole new possibilities for builders and property developers. Viewing data from this perspective will give builders an understanding of market-saturated areas and pinpoint the fastest growing suburbs as well as identify strongest markets for home building and population growth.