Above: The Australian Lamb & Livestock association's 2017 campaign.
However, not everyone can pull off a 'Lamb Ad'. So we've looked at other ways brands get behind Australia Day to give marketers ideas for the future.
How brands get behind Australia Day:
1. PR
2. Australian-made
3. Politics
4. Travel/Events
5. Food!
It's worth noting that the Australian Lamb & Livestock Association's campaign incorporate all 5 of these in their marketing recipes.
1. PR
Qantas and Arnott's
Two years ago Qantas surprised around 300 international travelling passengers with an assortment of Tim Tams to celebrate Australia Day. The classic Aussie biscuits were placed on top of each passenger's luggage as bags came round the carousel resulting in some nice press for the brands as well as happy customers. All for the cost of a few packets of biscuits and staff time.
Vegemite
Vegemite ownership has returned home in time for Australia day. A move that most Aussies would embrace including entrepreneur Dick Smith, who news.com.au quoted as welcoming the move despite his eponymous food company selling rival OzEmite:
"I think it is wonderful, I have always wanted an Australian company to buy Vegemite back," Mr Smith said.
The PR-based campaign has not been complimented by much else. In-fact, Vegemite hasn't run a new campaign since June last year which seems like a missed opportunity but given the sale, who knows what sort of shake up is going on for the product marketing team.
2. Australian-Made
McDonalds
When I first heard about the Maccas Australia Day campaign this year, I wondered how it would generate return. They made a giant Big Mac. It is suitable considering the amount of giant 'things' Aussies have particularly in smaller towns of Australia, but I wondered how it sells burgers nationally? Well, check out the ad:
They've drawn it back to Australian-made beef. How clever is that? I thought it was clever. The giant burger generated PR and placing it in Tamworth, a beef-region of Australia created opportunity to tell their 'Australian-made' story.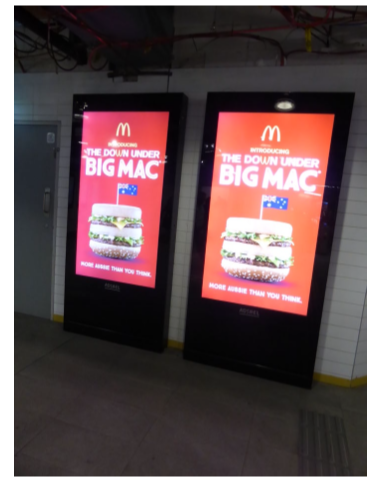 Above: Maccas flipped the Big Mac upside down in their "Down Under" campaign.
Jacob's Creek
Jacob's Creek have timed their Australian-born TV campaign to run in the lead up to Australia Day:
Above: Jacob's Creek TV campaign.
The campaign isn't new and so it doesn't emphasise Australia Day per se. Their marketing team has simply reactivated an appropriate TVC in the lead up to Australia Day.
3. Politics
Victorian Government
Politics have been huge this year in Australia Day marketing. Aboriginal rights earn considerable attention every year, but this year the debate has expanded to include religion. Two campaigns in particular have contributed to this: the Australian Livestock Association's 2017 campaign, and the conversation-sparking Muslim billboards: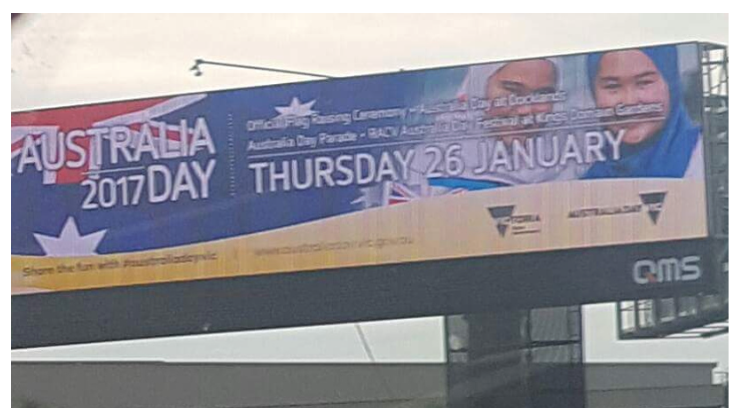 Above: The original billboard in Melbourne that was pulled down after facing criticism, that is now being erected nationally thanks to an online crowdfunding campaign.
Two Muslim Australian girls in hijabs celebrating Australia to promote this year's Australia Day resulted in political debate many brands would be too nervous to touch, except this campaign was approved by the Victorian Government. Often government-led campaigns can become diluted in order to avoid ruffling any feathers - so much so that it can be detrimental to ROI. However, this campaign is likely to have resulted in more than what the marketing team ever expected: extensive national coverage and culturally inclusive conversations.
Moga
In response to the politics, other brands have used the conversation as an opportunity. Scarf company Moga released a social-driven PR campaign promoting their head scarves, and brand values: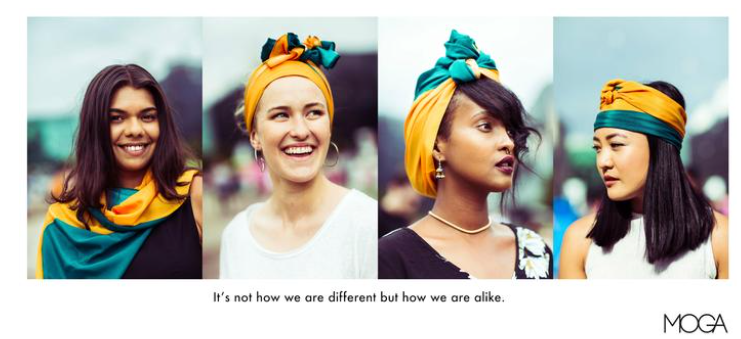 Image source: sbs.com.au
4. Travel/Events
Jetstar
Seeing most Aussies enjoy the Australia Day holiday off work, it makes sense that airlines proposition us in the lead up to the day. Most of the airlines push domestic flights, as that tends to be the most viable option for a long weekend.
The Banks, radio stations, local councils and Energy companies:
The banks tend to get behind community events held on Australia Day like fireworks and fun runs: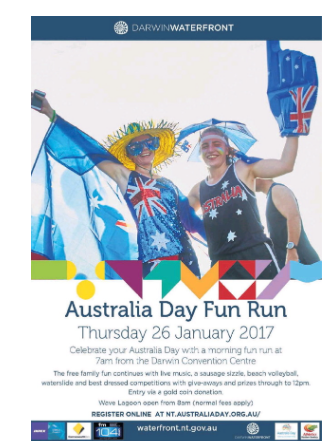 Above: The Commonwealth Bank supported the Australia Day Fun Run in Darwin this year.
You can always count on local council and radio stations to get behind local Australia Day events: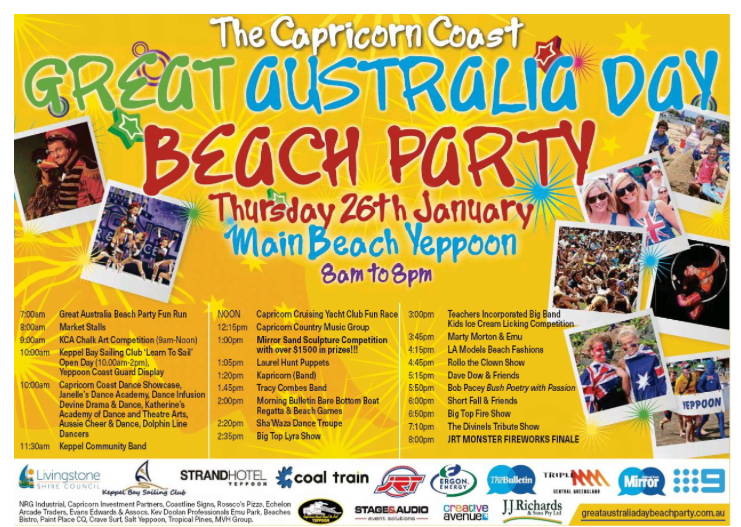 Above: An example of Australia Day event advertising 2017.
Councils want the public to have things to do - it promotes community health and wellbeing amongst other things, and radio stations are always looking for opportunities to be seen at significant local events.
5. Food
Australia Day would not be the same without a barbie, and the supermarkets embrace it.
Woolworths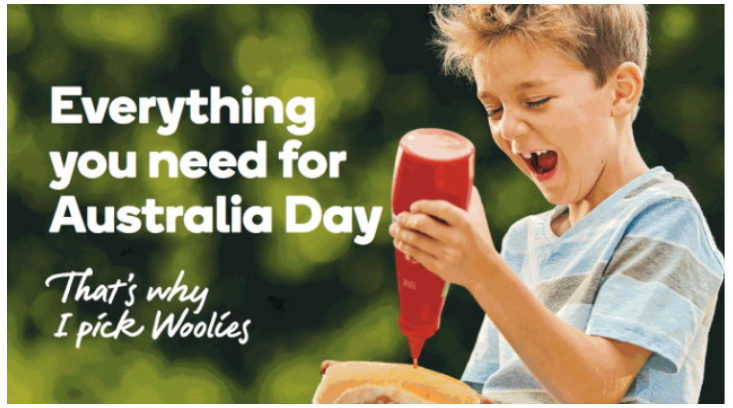 Above: A snapshot of Woolworth's newspaper campaign.
Gatherings with family and friends are a part of the Aussie culture so it makes sense for food companies to encourage the celebration. They sell food and we buy it not just to eat it, but we use it to bring people together.
Overall Australia Day marketing strategies:
Even low-budget PR campaigns can generate fantastic coverage.
Brainstorm creative ways to tell a story.
If you don't have a budget for a special Australia-Day campaign, you can always reactivate an appropriate one.
Avoiding politics could be a missed opportunity.
Take advantage of the public's day off.
It's not just about selling food, it's about bringing people together.