So with only days to go until July 2, BigDatr has taken a close look at the television advertising activity of the two major parties in the lead up to election day revealing that both major parties have invested similar spend in TV advertising by the end of the campaign.
Since 20 June the cumulative media value of both parties metro TV ad campaigns has more than doubled, showing the huge spend associated with the final weeks of the campaign as both parties ramp up their campaigns even further.
1st May - 20th June 2016
| Rank | Party | TV Spots | Media Value |
| --- | --- | --- | --- |
| 1 | Liberal | 2,769 | $1,500,678 |
| 2 | Labor | 3,685 | $1,411,412 |
| 3 | The Greens | 206 | $141,375 |
1st May - 27th June 2016
| Rank | Party | TV Spots | Media Value |
| --- | --- | --- | --- |
| 1 | Liberal | 7,300 | $3,197,001 |
| 2 | Labor | 7,010 | $3,050,686 |
| 3 | The Greens | 457 | $339,776 |
Note: Metro TV includes Sydney, Melbourne, Brisbane, Adelaide and Perth Metro Regions
Mixed messages, scare tactics: just another day in the political office
Both parties launched their TV ad campaigns 8 May with positive messages: in fact it was '100 Positive Policies' for the Labor party while Liberal's message boasted a 'Strong New Economy,' with both ads spoken by the party's leaders.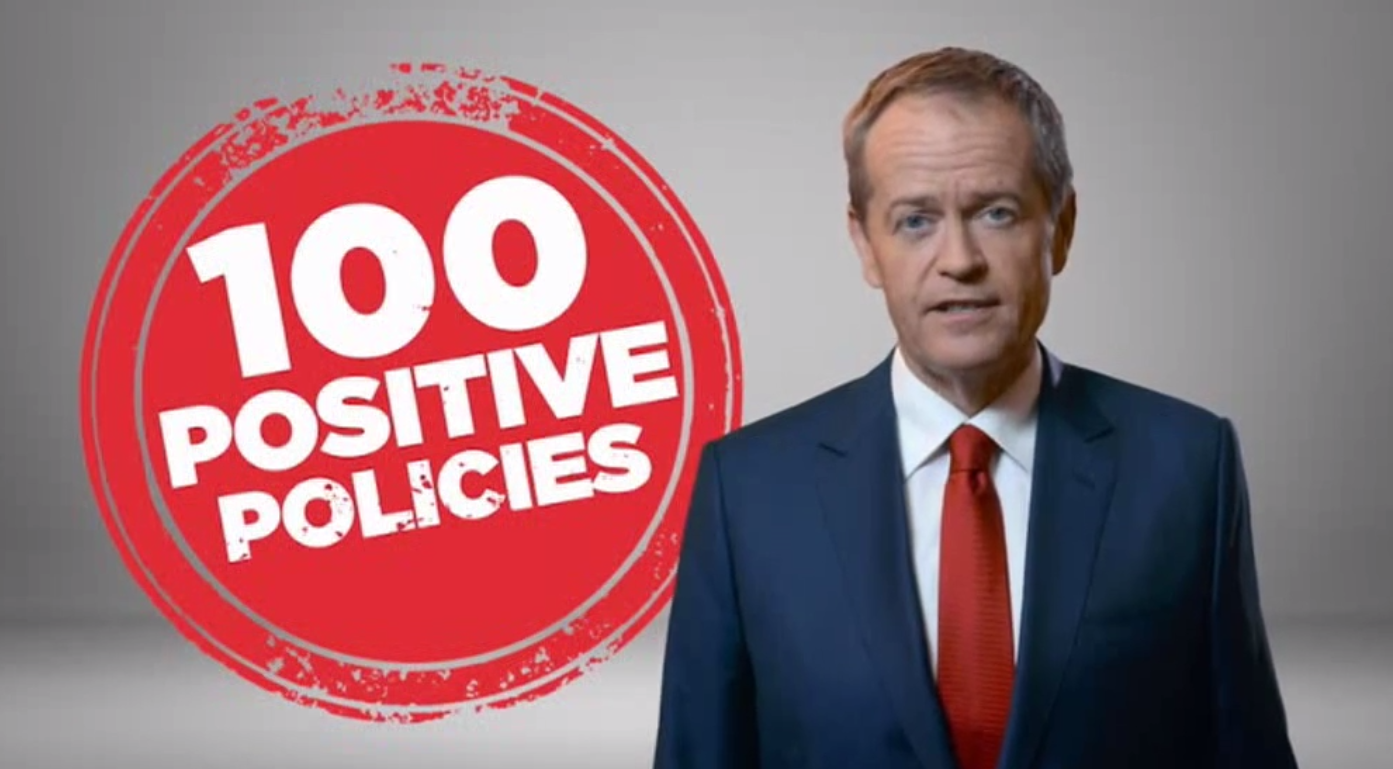 Labor launched their tv ad campaign with '100 Positive Policies'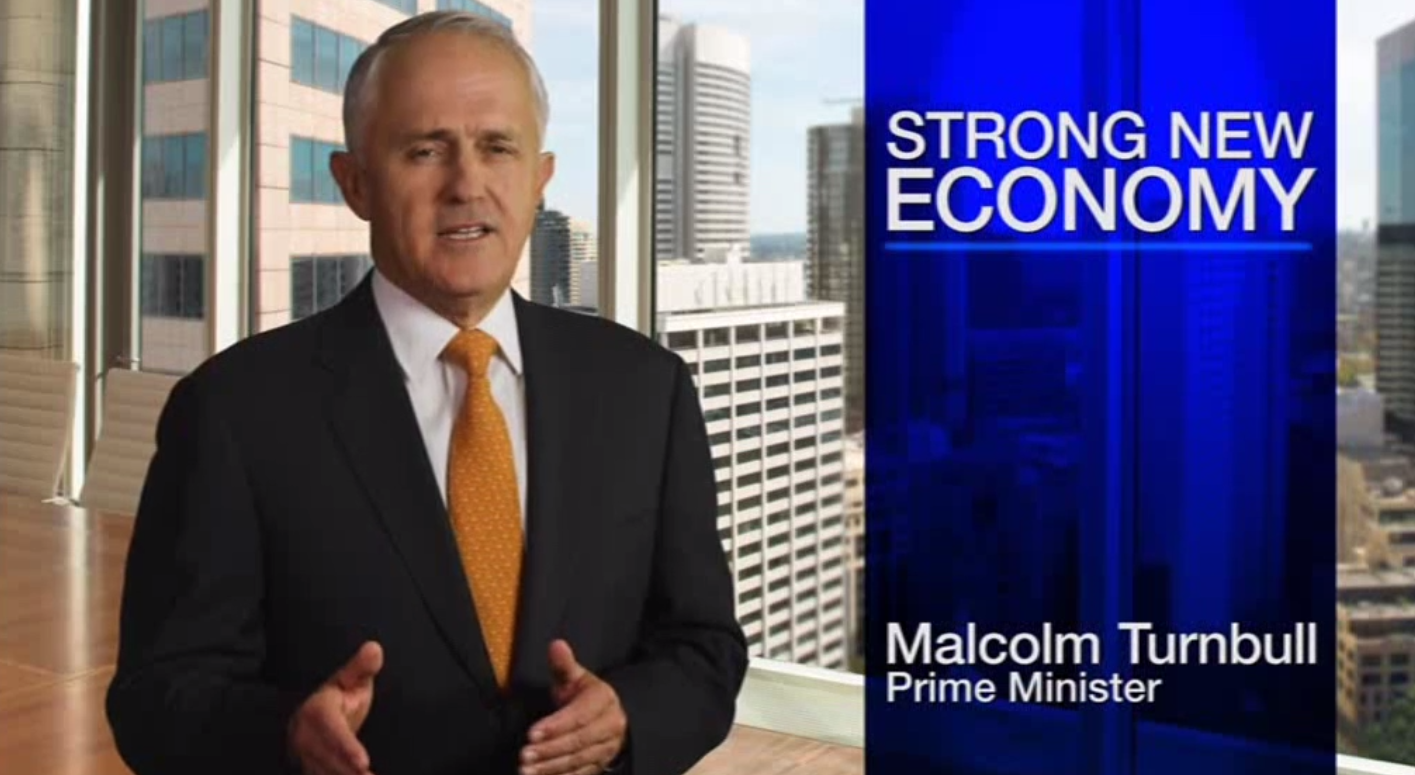 Liberal's 'Strong New Economy' ad promises jobs and growth
Then within days it quickly turned into the shenanigans we expect in an election campaign with Labor launching 'Malcolm Turnbull seriously out of touch' with several ads claiming Liberal's intention to privatise Medicare services. Labor have continued on this fear bandwagon with a recent ad spoken by former PM Bob Hawke: 'Everybody knows you don't set up a Medicare privatisation taskforce unless you aim to privatise Medicare.'
Liberal's attack focused on shaming the 'Same Old Labor' with a suite of ads showing the opposition contradicting themselves on small and medium size business tax cuts, and flippantly adding to the spend-o-meter.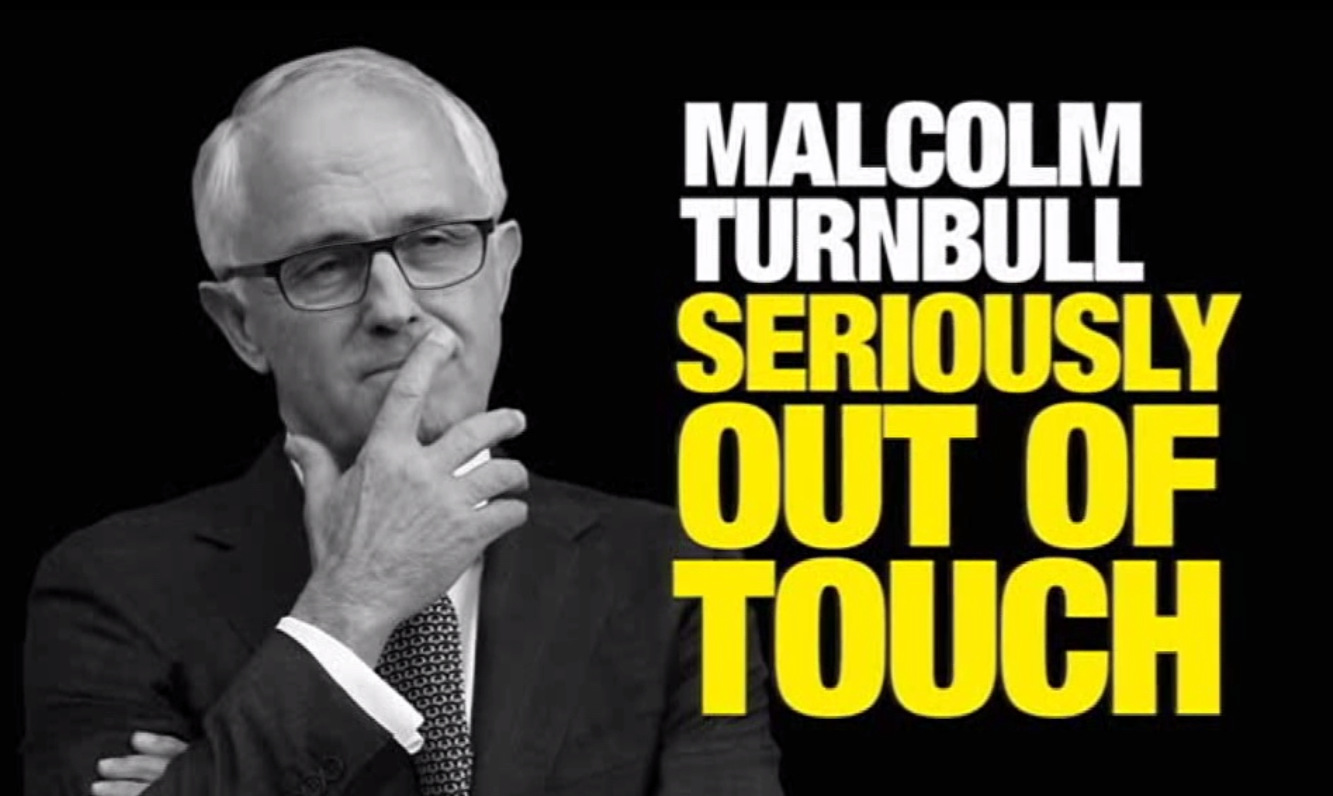 Labor's ad: 'Malcolm Turnbull, Seriously Out of Touch' aired 9 May
Despite a few negatively pitched ads at the start of the campaign period, Liberal's messages predominantly remained positive for most of May with their messages focused on needing local votes.
Faketradie response prompts social media backlash
Liberal's 'People like me lose their jobs' (better known as the Fake tradie ad) has added an interesting and somewhat humorous narrative to the campaign. The ad depicts a tradesman on a worksite explaining how Bill Shorten wants to go to war with him (and his bank) because he wants to get ahead in life with an investment property. The backlash was instant, the ad was ridiculed for depicting a fake tradie (although it was later revealed the ad was spoken by a real tradesman). Social media was in full swing with #faketradie, and many were mocking the ad which looked more like what-not-to-do Worksafe ad with the tradesman holding a ceramic mug on a worksite and wearing loose jewellery around machinery.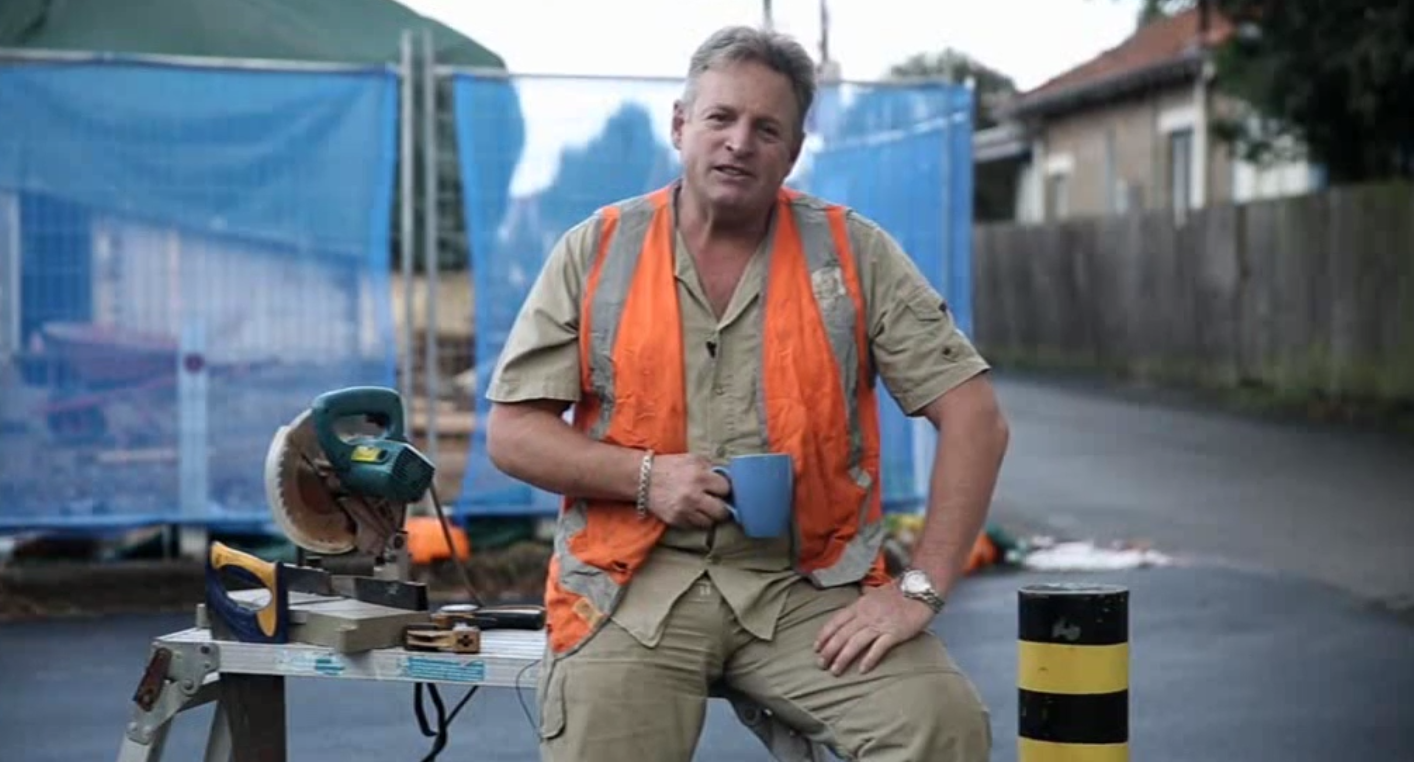 Liberal Party's 'People like me lose their jobs' ad aired 19 June set off #faketradie
This fuelled a timely response to the ad with 'Real tradies are putting you and your Liberal Party last' (authorised by Construction Forestry Mining and Energy Union (CFMEU)). The ad depicts several assumingly "real tradies" with hand-written signs supposedly adding to the authenticity of the response that these are not actors: 'Dear Malcolm…your #faketradie ad is terrible.'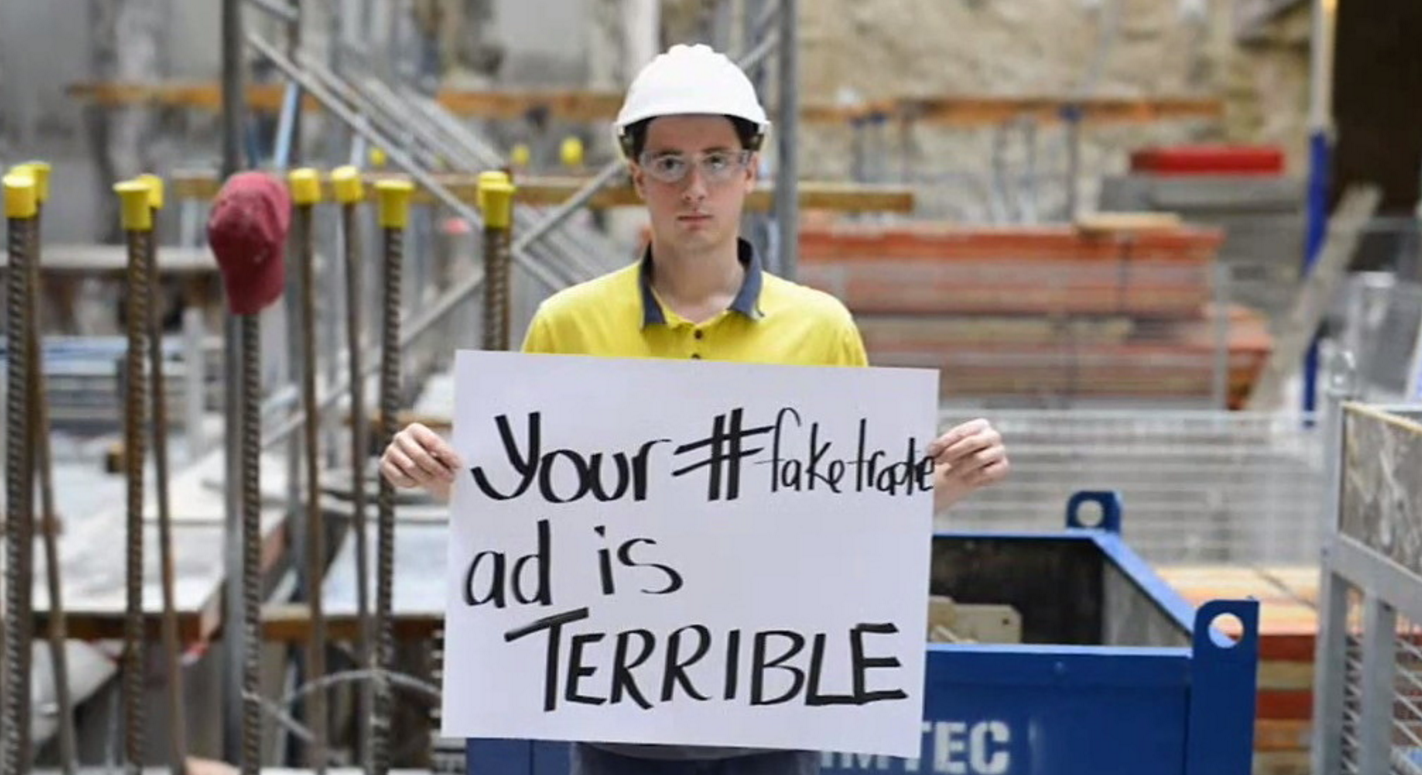 CFMEU's quick response to the #faketradie campaign
On the whole, our data reveals that Liberal has had more positive messages in their ads while Labor has chosen to emphasise the negative of the opposition, despite having 100 positive policies they could talk about!
Only time will tell if the timing sells
From the start of the campaign the Liberals have projected a more aggressive TV ad campaign and in the first month they had outspent Labor two-to-one with significant spending on the popular prime time placements. Labor mostly ran their ads during the daytime's less expensive timeslots. Now, as the campaign draws to a close, we are seeing both parties campaign's running from 6:00 pm onwards – targeted at the evening news time slot, with the gap between the total media value of each party's campaigns virtually closed. Our data shows that Sunday and Monday have proven the most popular days to place TVC's (especially for the Liberals), although Labor has demonstrated a more balanced distribution across weekdays.
So how does what we see on the box translate to the ballot box? With only a few days left until the big decider there's not long to go before we'll know what impact these ads have had on voters. To end on positive note, at least we'll have relief from all these ads soon.
BigDatr uses extensive sources of live industry data, and transforms the information into insights to help more effectively drive marketing, advertising, media buying and strategic planning. Contact the team directly for a demonstration of the platform.