Let me start by saying the audio track used in the campaign from Australian duo Flight Facilities is fantastic, loving Telstra's ongoing support for Australian artists - but that aside, if you've ever seen the Flight Facilities music video for Clair De Lune you'll understand how this sets the thought provoking mood.
This is unlike Telstra, and vastly different from competitor communication companies such as Optus and Vodafone. You can really get a sense of what Telstra is trying to achieve by redefining themselves as a technology company rather than a communications company - not sure how this will play out given Telstra primarily focuses on selling third party hardware.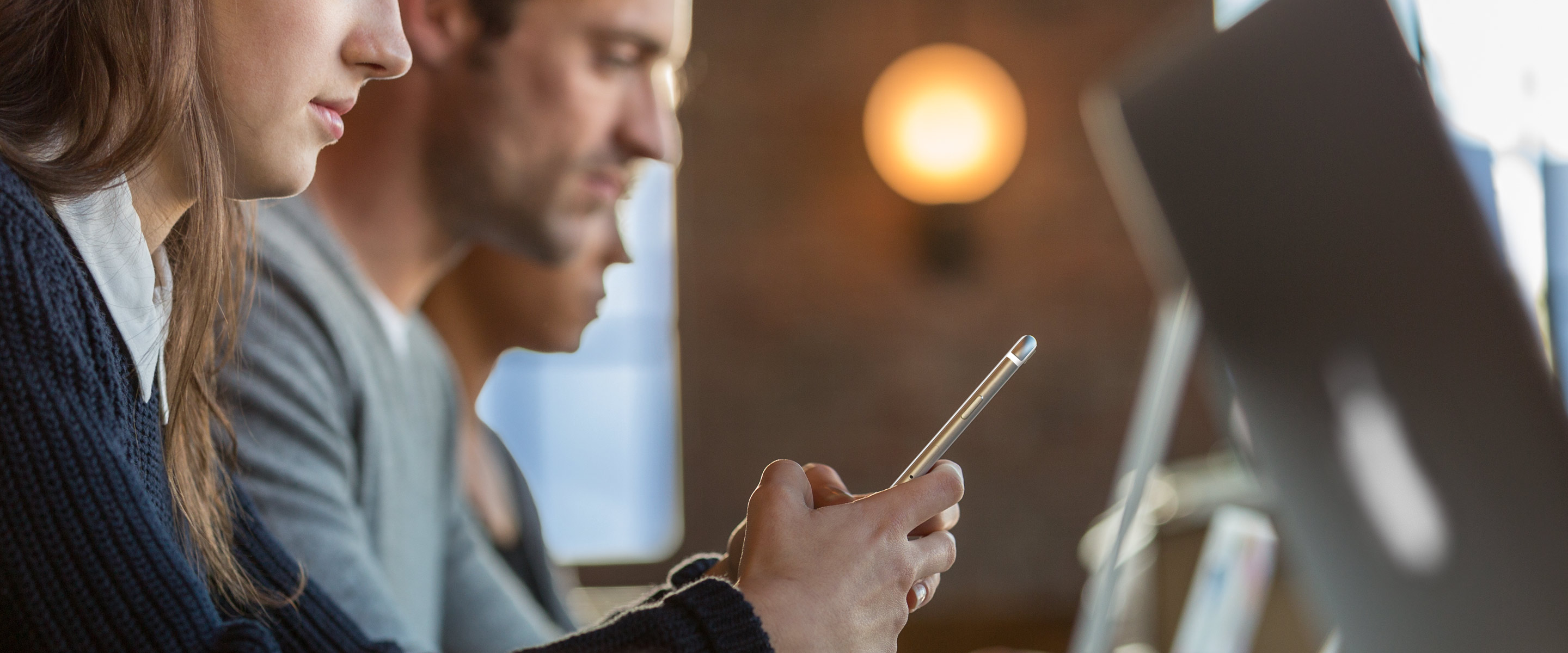 Society finds it very hard to relate to "the magic in technology" when there is no tangible product that can be seen or felt. Even if Telstra boosted network speeds by x100 or x1000, it's very hard for consumers to associate that magic without knowing what exactly makes that possible. Take for example the above video and forward 9 seconds in where Grandpa is using a tablet to video chat with his Grand Daughter, if I had to say where the magic is, it would be the tablet with the video streaming functionality. Even though this would never be possible without a high speed communications network it's hard to get past what is literally in front of you. If you expect the vast majority of people to appreciate the magic of a Cisco Nexus 9516 Switch (which is amazing for the nerds out there), you're going to find yourself in a lot of trouble.
Telstra's share of voice in communications category from 1 April 2016 - 14 July 2016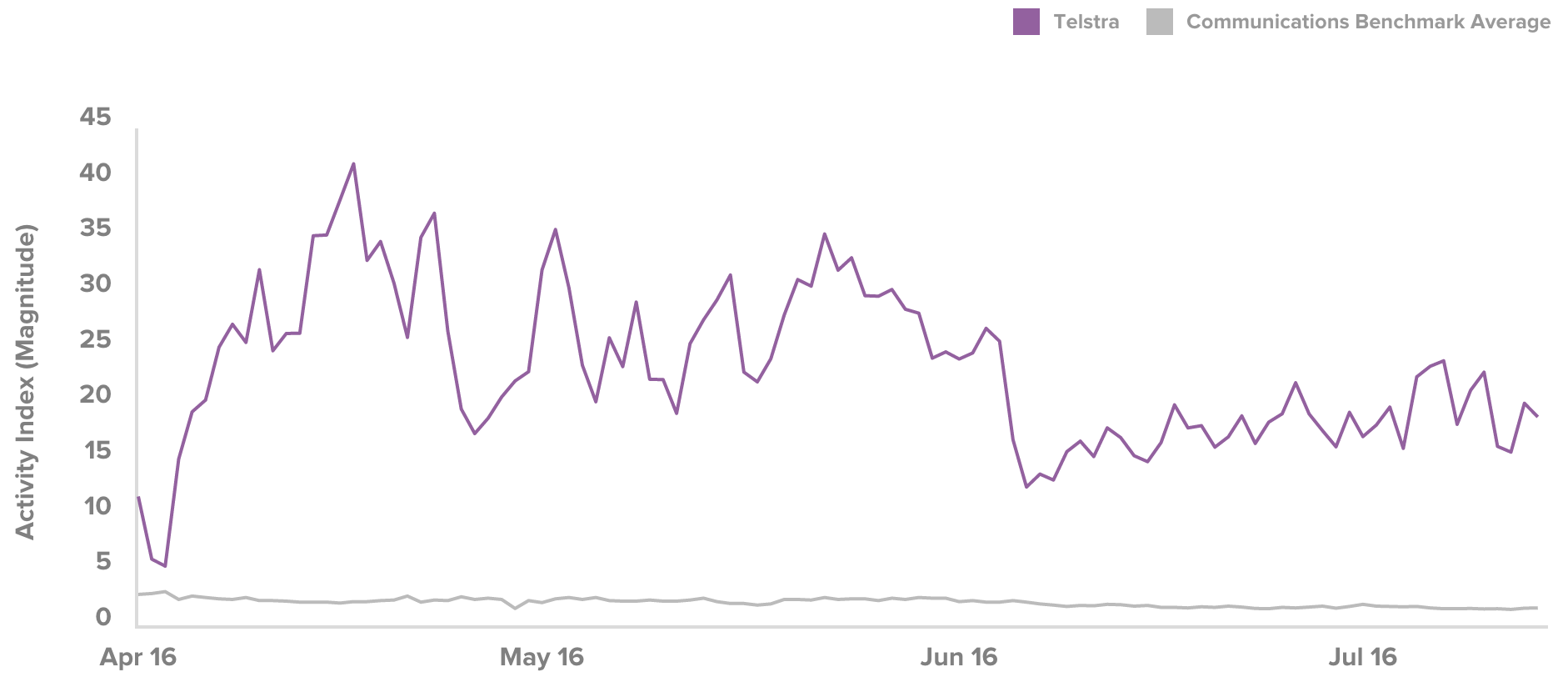 Telstra is no stranger to mass media, so expect to see this campaign reaching far and wide through a variety of media types. In Q2 2016, Telstra maintained a solid 23.58% share of voice within the communications category. Since then, it's been a slower start to Q3 2016 with Telstra maintaining an average 19.45% share of voice in the first two weeks into the quarter. But expect to see a boost immediately with this campaign scheduled to go live this Sunday (17 July).
Telstra's ad type splits from 1 April 2016 - 14 July 2016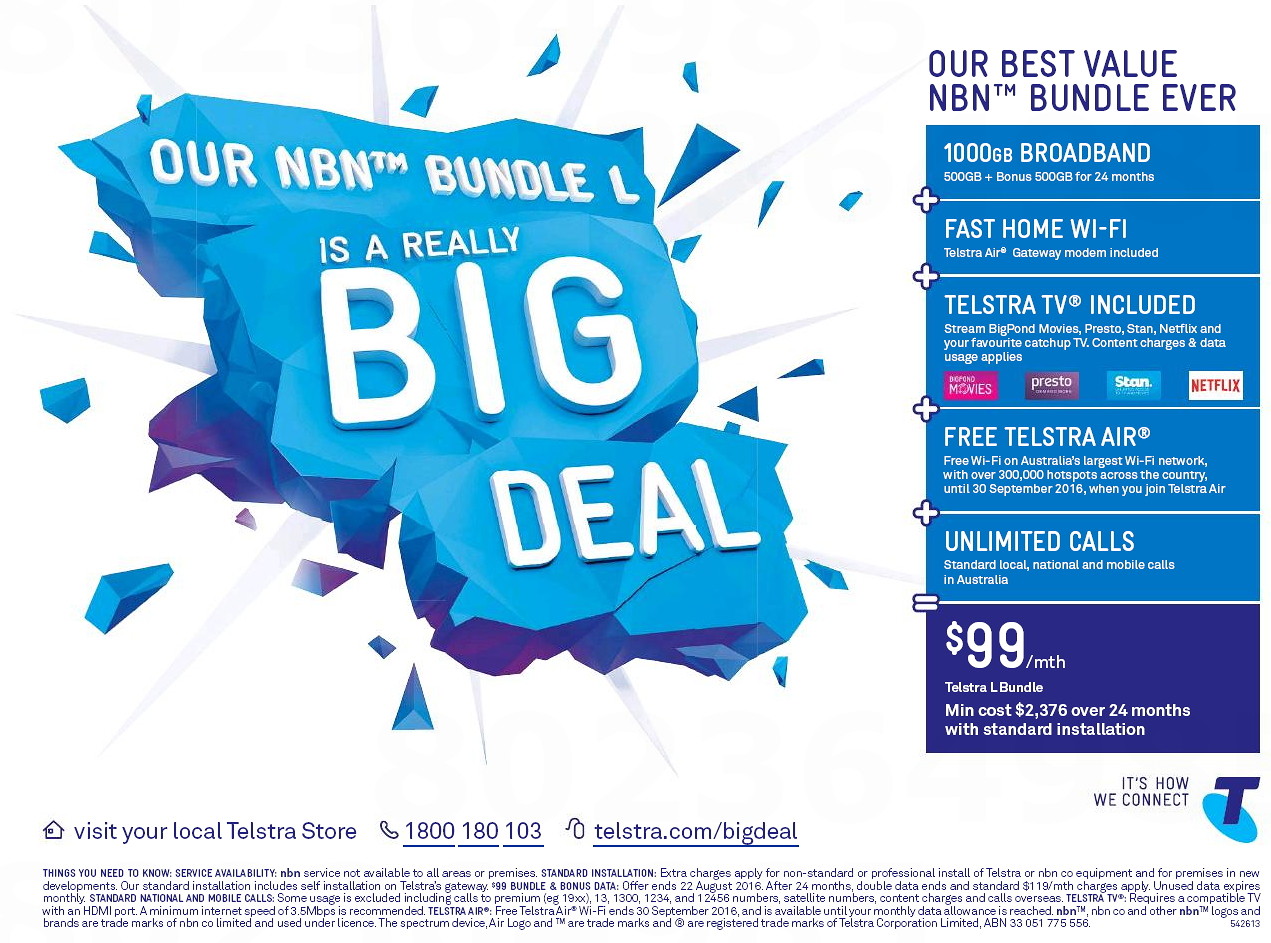 My thought is this upcoming re-brand will be coupled with a completely new retail strategy, the long running Telstra retail advertising has become the norm in the communications industry so it's good to see Telstra investing in challenging the norm. Time will tell if this big branding play pays off.