Advertising Creative Analysis
Fundamental to the success of an advertising campaign is the idea that each advertising creative needs to connect on a personal level with the intended target audience. This is highly prevalent in the automotive industry where customers are largely divided and so targeted to connect with makes and models at an emotional level. Derived from this advertising is the impression of how people perceive vehicles in terms of their demographic, lifestyle, personality and affluence when owning various models.
Consumers who aspire to be a certain profile of person with a subjectively attractive lifestyle will look to the vehicle they purchase as a means to express themselves or their desires. As a result, the advertising for a model, in particular the perception of people owning a given model in the advertising creative, plays a key role in the success of generating greater perceived value for the intended target buyer.
To investigate this creative strategy we analysed the brand campaigns associated with the most recent model launches in each vehicle segment. The resulting vehicle occupancy demographics illustrate not only the trends in the type of consumer each vehicle segment is targeting but also how this targeting differs between the various vehicle segments.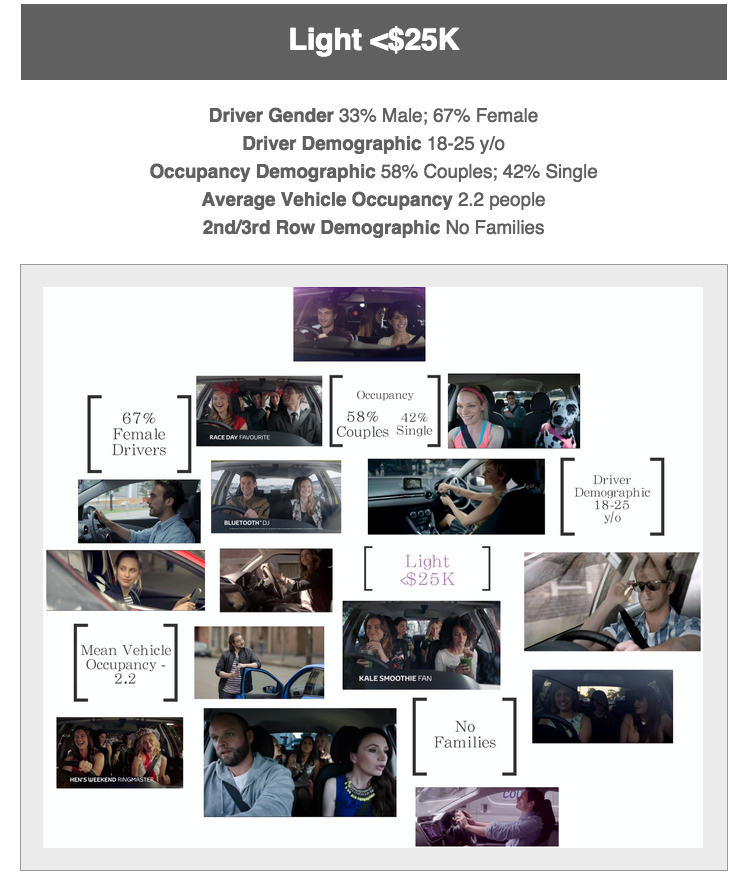 Make and model analysed: Mazda 2, Toyota Yaris, Suzuki Swift, Hyundai i20, Honda Jazz, Volkswagen Polo, Holden Barina, Ford Fiesta, Kia Rio, Hyundai Accent, Renault Clio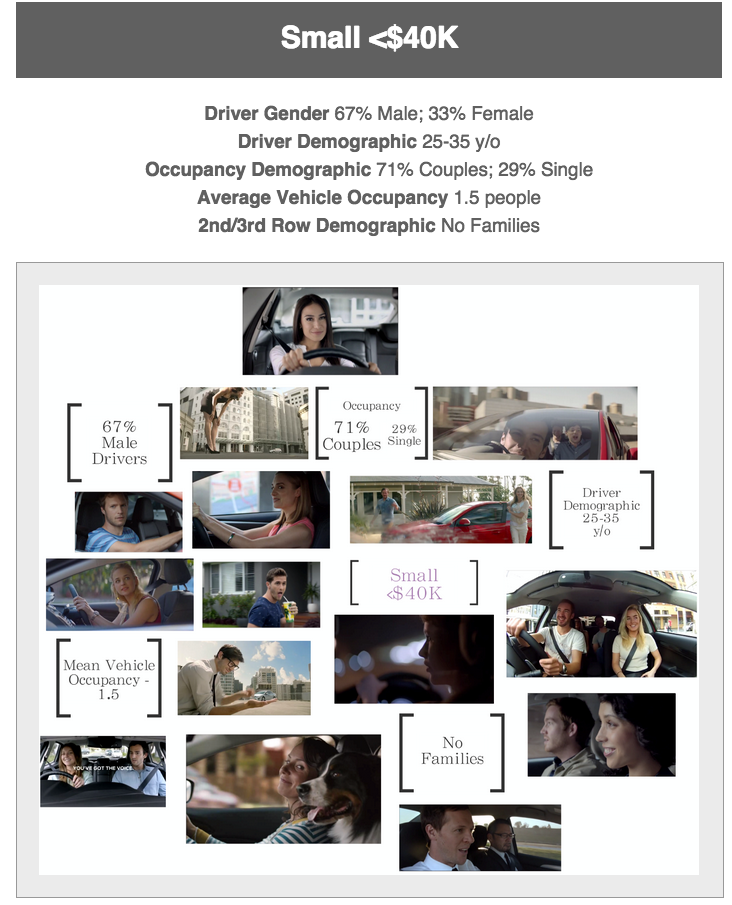 Make and model analysed: Mazda 3, Toyota Corolla, Hyundai i30, Holden Cruze, Volkswagen Golf, Ford Focus, Subaru Impreza, Kia Cerato, Mitsubishi Lancer, Nissan Pulsar, Honda Civic, Volkswagen Jetta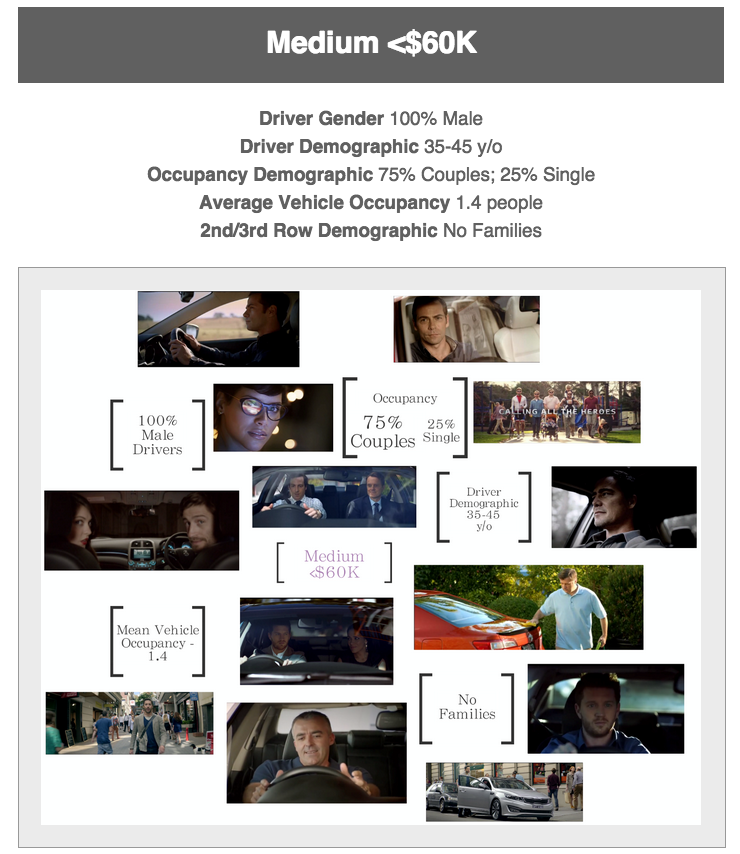 Make and model analysed: Mazda 6, Hyundai Sonata, Hyundai i40, Holden Malibu, Kia Optima, Suzuki Kizashi, Toyota Camry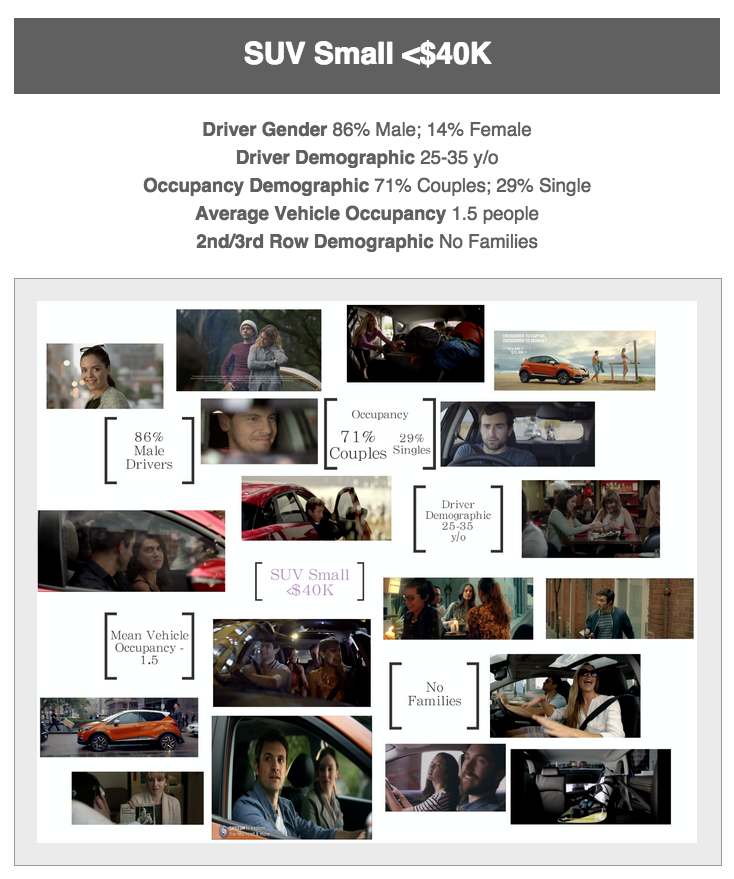 Make and model analysed: Mazda CX-3, Hyundai ix35, Ford Ecosport, Holden Trax, Honda HR-V, Mitsubishi ASX, Renault Captur, Suzuki S-Cross, Volkswagen Tiguan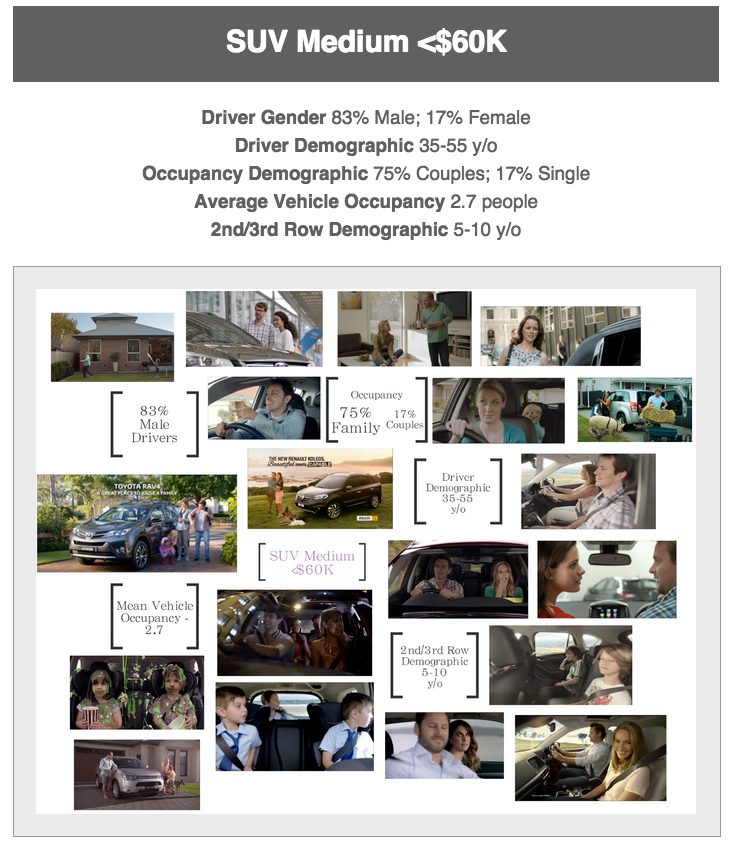 Make and model analysed: Mazda CX-5, Ford Kuga, Kia Sportage, Mitsubishi Outlander, Nissan X-Trail, Renault Koleos, Suzuki Grand Vitara, Toyota RAV4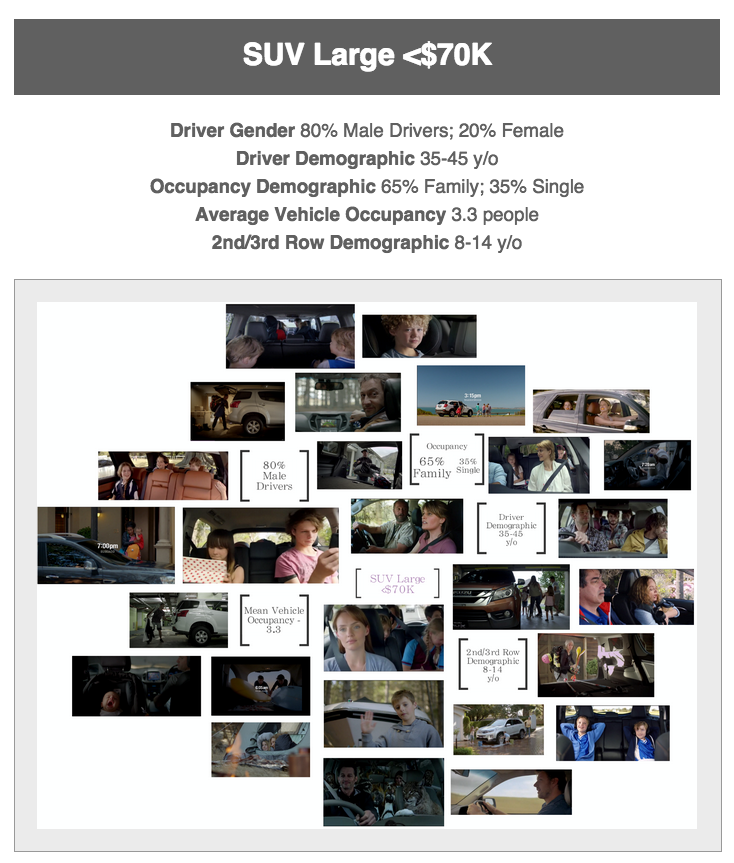 Make and model analysed: Mazda CX-9, Hyundai Santa Fe, Ford Territory, Holden Captiva7, Holden Colorado7, Isuzu MU-X, Nissan Pathfinder, Subaru Outback, Toyota Kluger, Toyota Prado