Australia's summer of sport had a welcome return to pre-COVID days with fans turning out in record-breaking numbers. Between October 2022 and January 2023, roaring crowds packed stadiums and delivered a much-needed boost to teams and athletes.
Soccer continued to grow in popularity, with The World Cup enticing nearly 1 million Aussies to tune in at 2AM to watch the final1. The Australian Open had its highest-ever attendance, with almost 840,000 patrons across the three weeks2. The potential for Aussie cricket victories saw the largest attendance since the 2018-19 season3 and TV audiences for the Big Bash League spiked across the summer with a 37% YoY rise4.
With numbers like those, you might think the gaming and gambling companies would be focusing their attention and advertising dollars on these major events. But one sport dominated—horse racing.
Using Bigdatr's platform, we look at how the industry spent its marketing budget over the summer of sport, the channels the major players favoured and where they capitalised or missed out on opportunities.
Industry spending spikes across Melbourne Cup
The graph below shows four major gambling and gaming companies' media value in the 12 months to January 2023.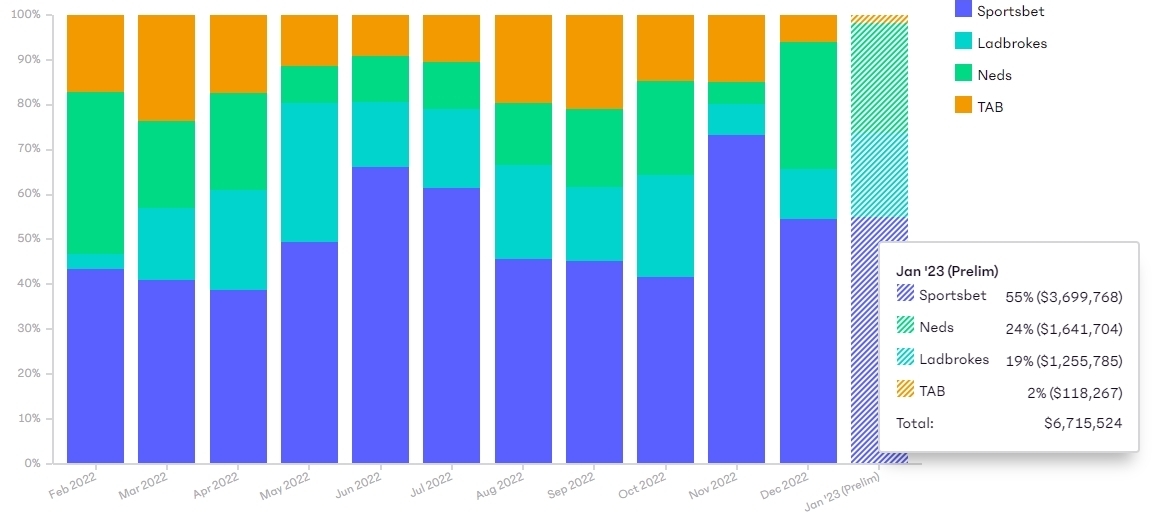 Source: Bigdatr, Media Value, Gaming & Gambling, four major gaming & gambling companies. Start a free trial to discover who's spending what
Overall total advertising spend of the four majors increased by 32% compared to the previous year.
We can see spending peaks in the run-up and run-off of the Melbourne Cup on 1 November '22, dwarfing the spend during December '22 & January '23 when the World Cup, Cricket and Australian Open were on.
Perhaps this shouldn't come as a surprise. Despite racegoer numbers declining YoY for the Melbourne Cup, online betting has skyrocketed. The amount of money punted on thoroughbreds rose dramatically from $14.8 billion in 2011/12 to $29 billion in 2020/215, and Australians' gambling on sports increased from 3% to 5% between 2019 and 20216.
Which channels were the top pick?
Our analysis shows that regardless of budget size, the top two spend categories were identical for all four brands.
Free-to-air metro accounts for 37-63% of overall spend.
Digital Display accounts for 14-38% of overall spend.
Total spend on free-to-air over the summer of sport was almost $31m, more than double the next most popular channel - Digital Display. As we can see from the graph below, the company with the highest spend invested 75% more than its next competitor.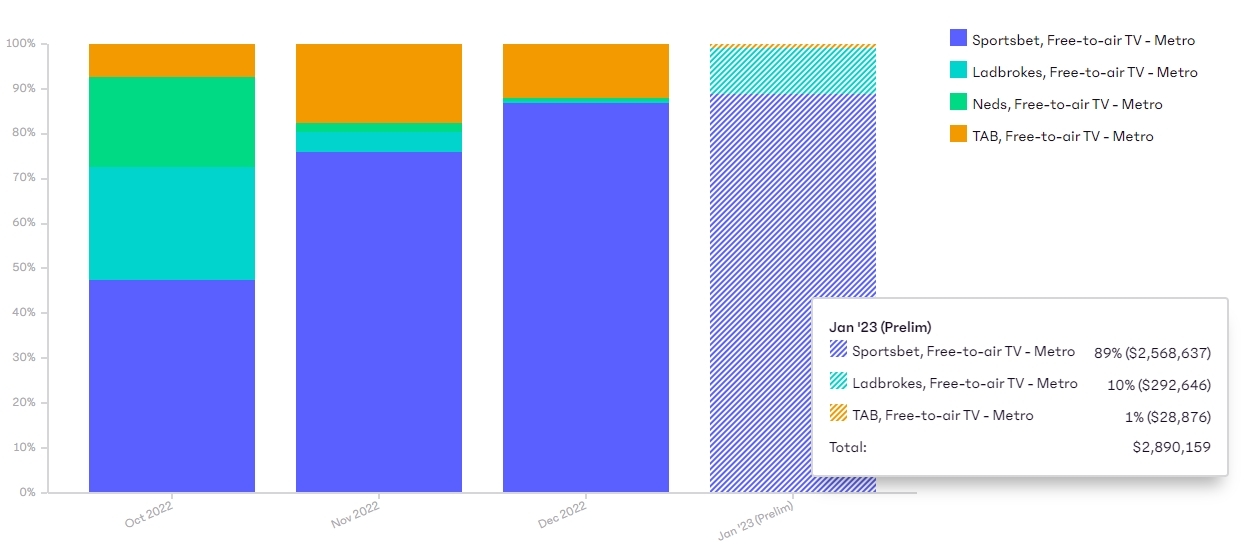 Source: Bigdatr, Media Value, Gaming & Gambling, four major gaming & gambling companies, free-to-air spend October 2022-January 2023
For three of the four brands, free-to-air regional accounted for 7-18% of total spend with the outlier allocating more budget to metro radio.
Display advertising yards ahead of other digital channels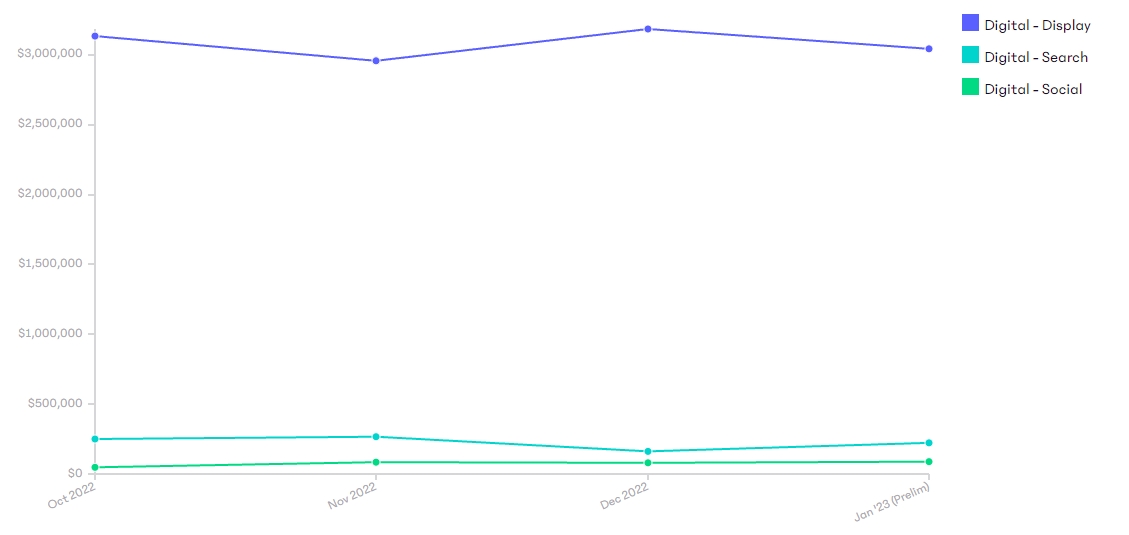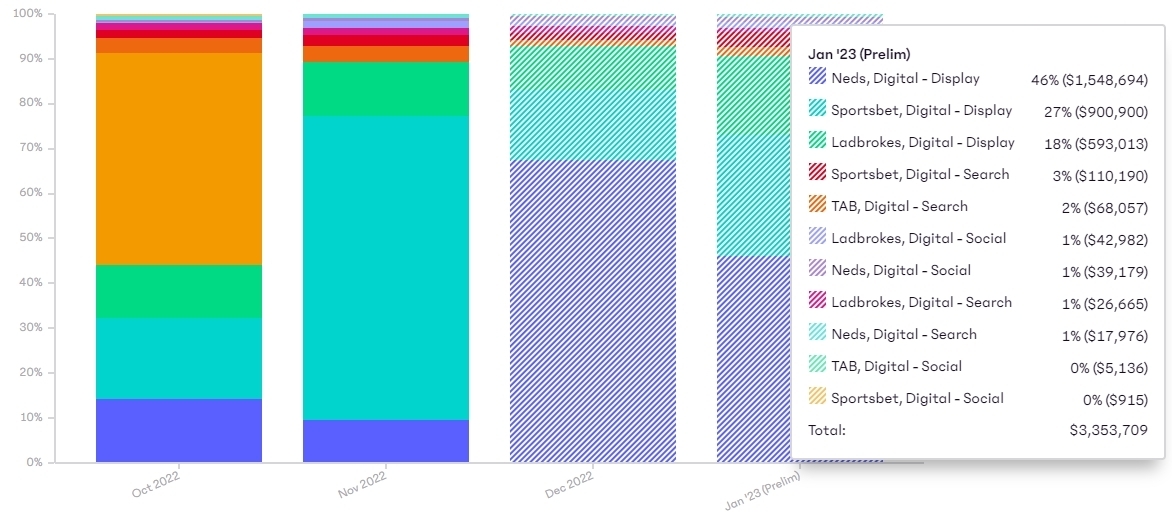 Source: Bigdatr, Media Value, Gaming & Gambling, four major gaming & gambling companies, digital display, digital search, digital social
Comparing spend across digital channels, three of the majors bet big on display spending $12m in total across the period, with one spending just a fraction.
Spend split from October '22 - Jan '23:
Display - $12m
Search - $1m
Social - $300k
With everyone battling it out for the same space across TV and display, how did they diversify creatively outside of racing?
TAB go all out on World Cup
Outside its official broadcast sponsorship ads, TAB's World Cup creative centred around driving punters to venues. Its 'No Fan Left Behind' campaign promoted the app's "Venue Mode" with exclusive cup offers and markets at their local.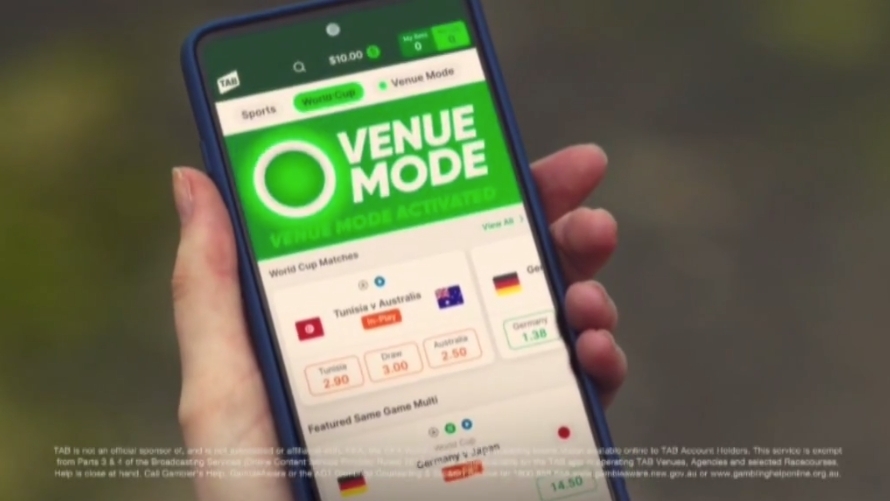 Sportsbet play on injuries and illness at the Australian Open
Naomi Osaka, Nick Kyrgios, and Venus Williams all withdrew ahead of the grand slam, and Sebastian Korda retired midway through his quarterfinals match. To reassure punters they wouldn't lose out if the worst happened, Sportsbet promoted its Retirement Rule on TV ads.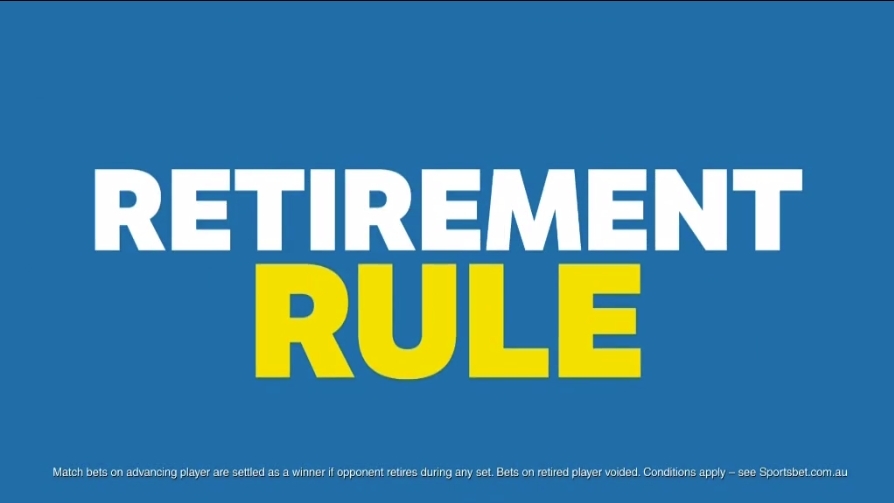 NEDS - Opting for niche sports
What makes this creative stand out is its focus is on a less-publicised sport - UFC. Similar to the NBA, it has a hardcore group of fans that NEDS is trying to reach through a series of short videos on its YouTube channel featuring various UFC stars.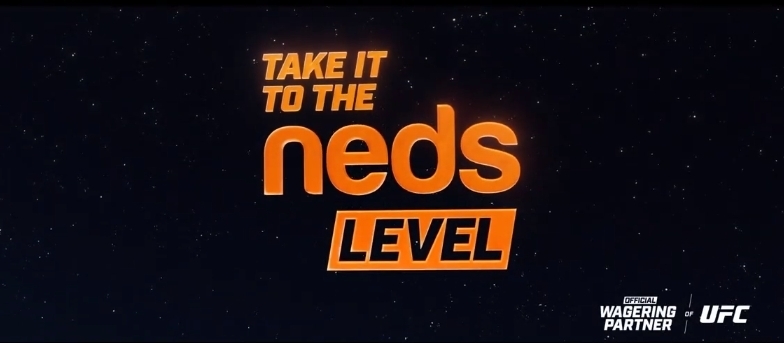 Ladbrokes getting personal on Facebook
While their TV creative was back-to-back brand ads, their online creative was more varied. Running on Facebook in November, this mini-video series gave Aussie soccer fans a penalty masterclass with two of Australia's past soccer stars. We liked its relatable and relaxed vibe.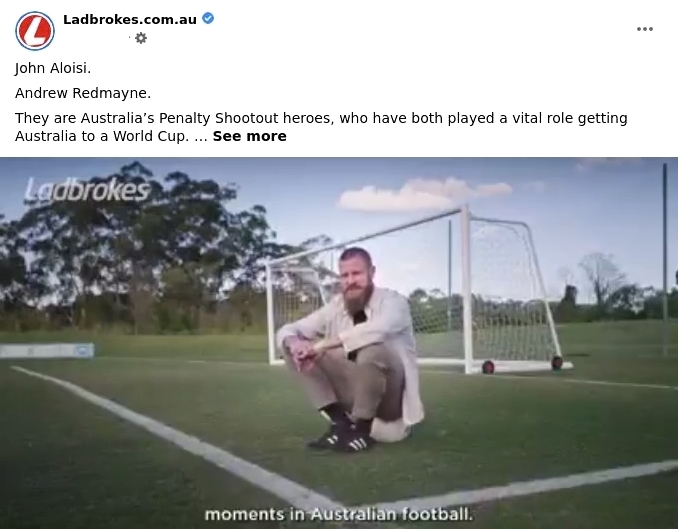 Betting is better with your mates
With 23% of sports punters making their first bet before 18 years of age, young men between 18-24 make up the largest age group for sports betting7. So it makes sense that all major gaming and gambling companies have an app focused on mates, group chat and making betting with friends more simple and easy.
TAB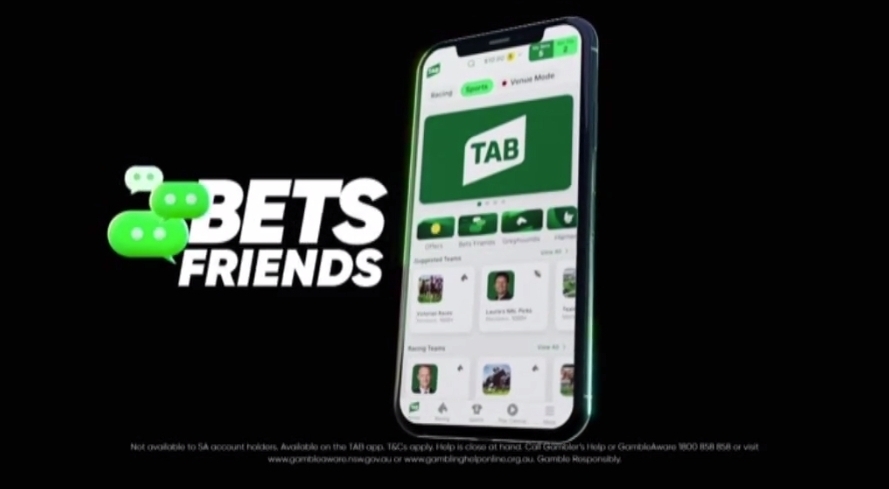 Ladbrokes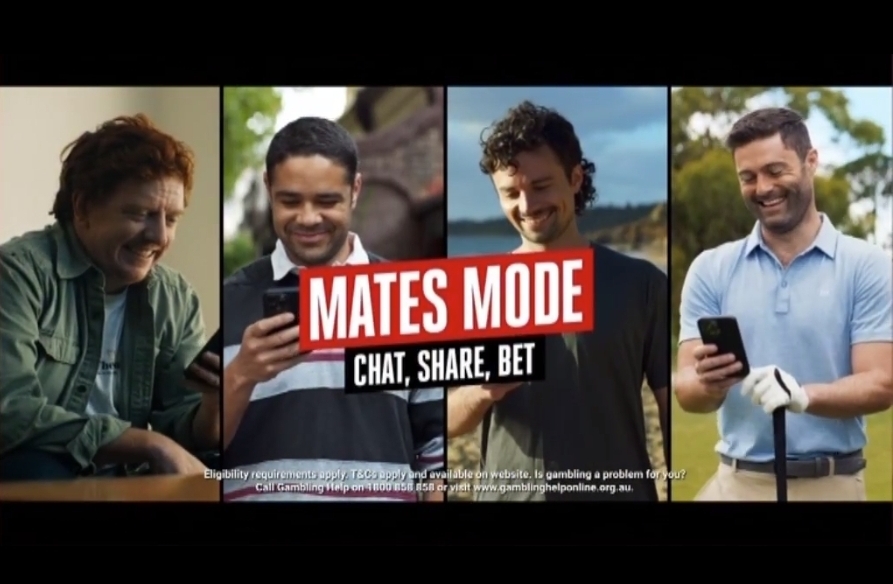 NEDS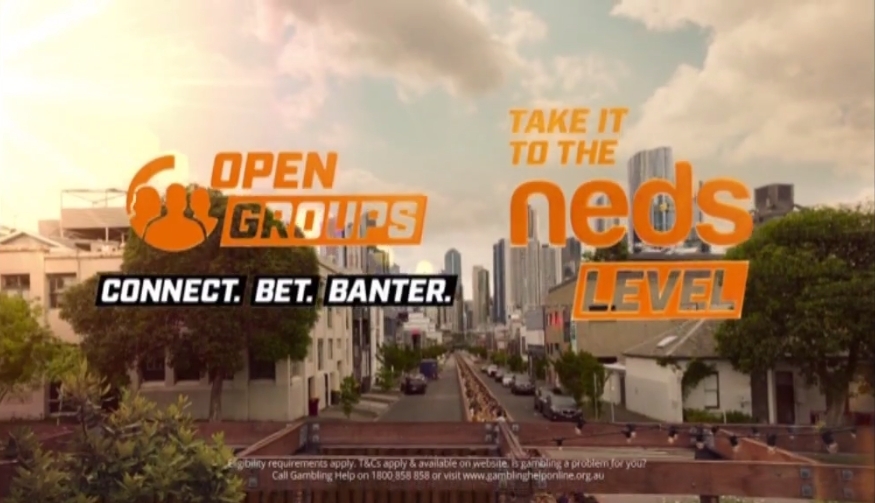 Sportsbet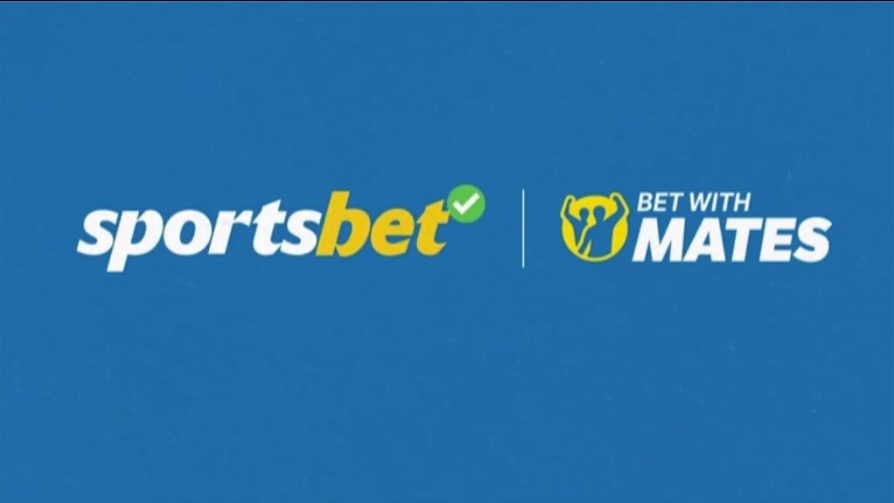 With all creative here along similar lines, there is perhaps an opportunity to reach target markets via less-competitive channels. For example, subscription TV spend currently sits between 1-6%, but with other industries doubling their money in this channel YoY, and smaller players like BetR and Pointsbet outspending the majors, it could be one to focus on in 2023 and beyond.
Could you be spending your marketing budget more strategically?
Register for a free trial on Bigdatr's platform and easily find, see, and track your competitors' advertising and spend, so you can make the most of opportunities they can't.
No credit card details are required.
*Media Value figures are an accurate estimate at the time of publication, 20 February 2023. Figures are subject to change as new data becomes available.
---
References
https://www.smh.com.au/culture/tv-and-radio/nearly-a-million-australians-tune-in-for-world-cup-final-as-viewers-shift-online-20221220-p5c7n9.html
https://www.sportingnews.com/au/tennis/news/australian-open-2023-crowd-figures-court-capacity-attendance-records/v4kenlli2bxqtyopilyjjysq
http://publishingservices.risa.com.au/newsletters/2021_Fact_Book/Racing-Australia_Fact-Book-2021/90/
Australian Communications and Media Authority, February 2022