We're highlighting how BNPL providers are positioning themselves, putting forward their alternative payment methods to credit cards, and educating the market on their existence. We've seen a big push in BNPL services and online purchases, but it's interesting to note how these brands are leveraging traditional media assets and channels for their educational pieces.
BNPL rocks the boat
The popularity of BNPL services has put strong upward pressure on credit card suppliers and financial institutions to keep up with changing consumer behaviour and the adoption of alternative methods to funding purchases, especially online. We've seen a number of local and international brands enter the BNPL marketplace, following on the heels of Afterpay's massive success in Australia.

Further evidence points to BNPL brands broadening their share of the payment market in future by moving into offline purchases, one notable example being the recent expansion of Openpay into services such as Elective Surgery.
This influx has forced the hand of traditional Banking and Finance institutions, who have had to reevaluate their products and services. We may be seeing the end of interest free periods or bundles with adjacency services such as frequent flyer programs as hallmarks of the sign up attraction method.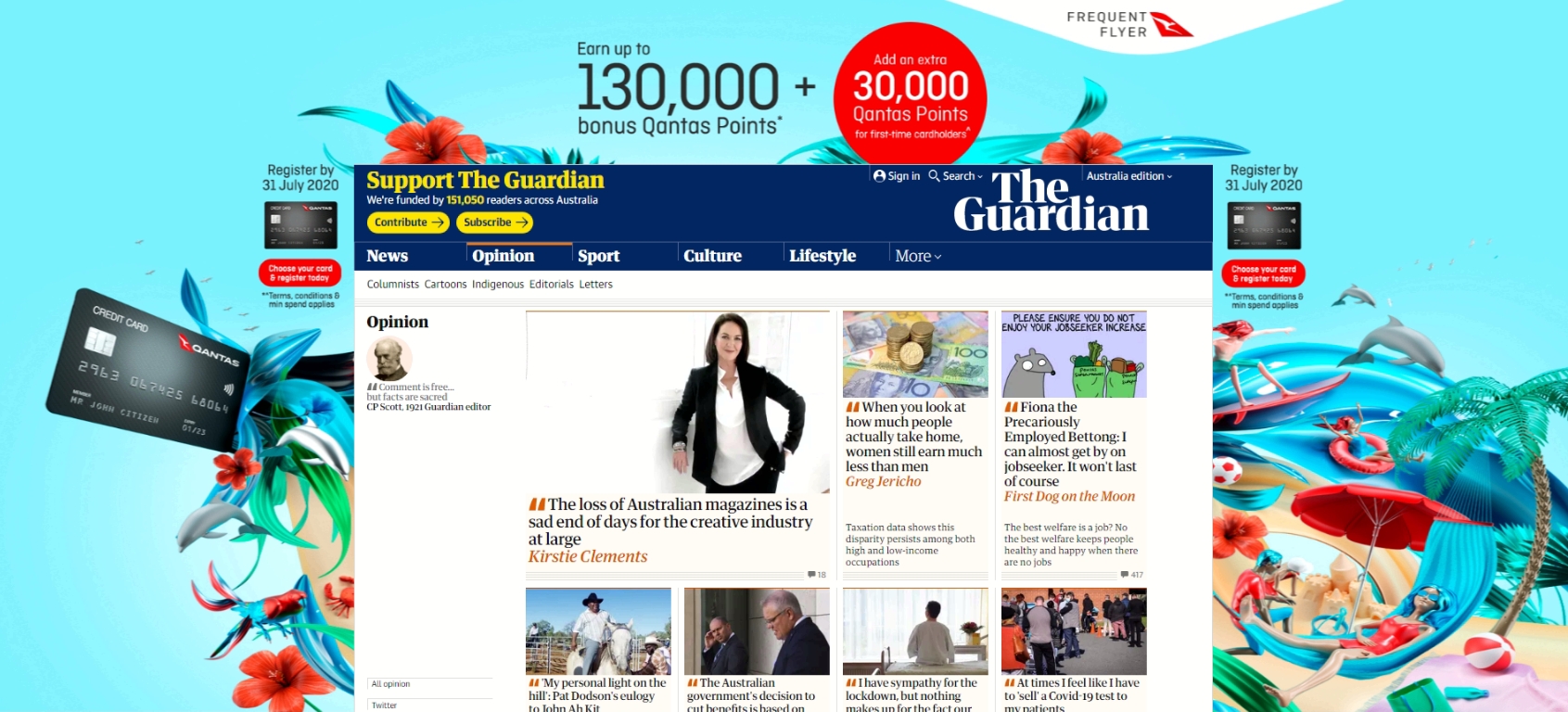 Credit Card shake up
2020 saw spend for Credit Card advertising almost completely stop between April and October. In order to claw back missed market opportunities, we saw Credit Card suppliers shift tack to heavy Retail based advertising toward the back end of 2020 and into early 2021; a big change for a category that has historically favoured an even split between maintaining brand presence and advertising paired with Price Point, Offer and Incentive driven activity. This shift in focus is most apparent when we compare the split to 2018 and 2019, where both brand and retail focussed advertising complimented one another.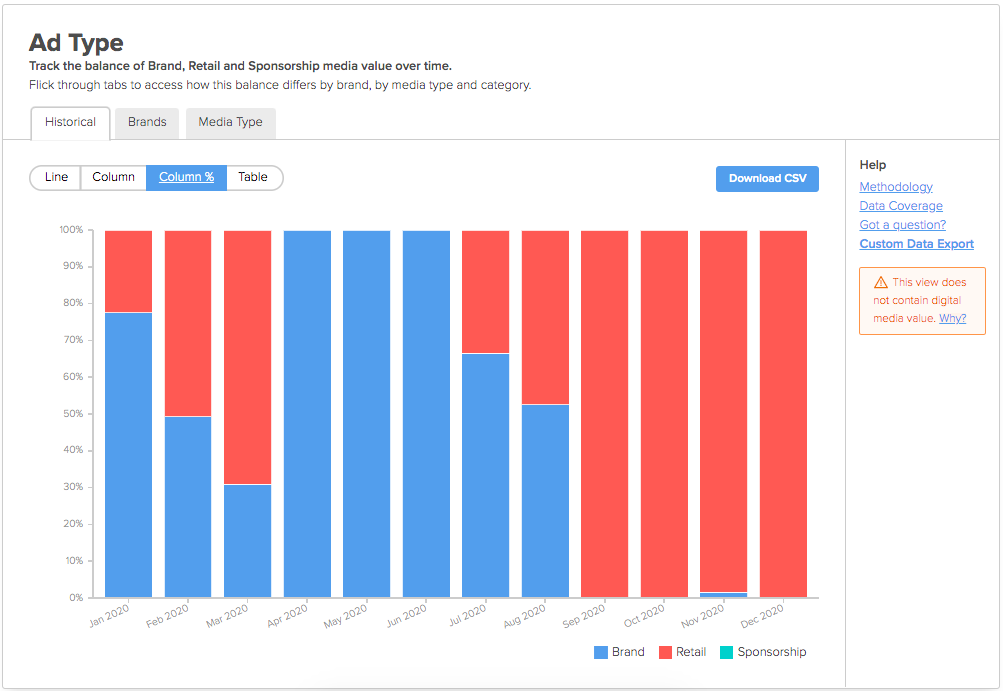 Source: BigDatr Credit Card, Media Value, Brand .v. Retail - 2020
Digital continues to be the favoured media channel for the category, with Display and Search used to compliment each other in their approaches and ability to convert new sign-ups. This increase in Digital share-of-voice is evident in the back end of 2020.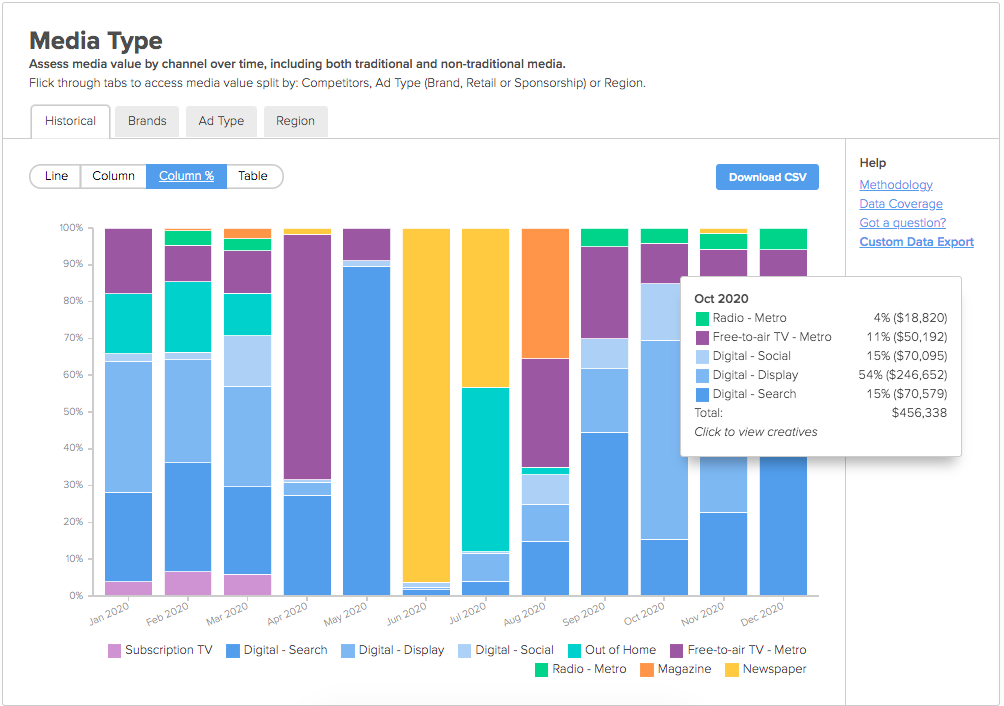 Source: BigDatr Credit Card, Media Value, Media Type Split - 2020
We're forecasting this focus to continue into 2021, and have already seen a strong increase in activity from brands such as PayPal, Wallet Wizard and Nimble.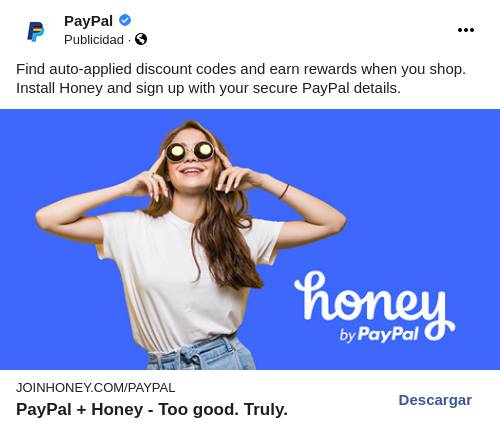 We forecast the continued use of traditional media channels and assets from these digital only brands as they seek to build and increase their brand awareness.
We saw Klarna harnessing FTA TV as a tool to gain reach and frequency and introduce itself into the mainstream market with an extension of the same creative into YouTube.
This was closely followed by Humm with a strategic Out of Home Transit campaign, introducing itself to the Aussie market with a focus on broad awareness in a similar fashion to Klarna.