The Building Industry contributes $70 billion1 to the Australian economy annually and BigDatr's analysis of Building Industry advertising activity on free-to-air TV in Metro Melbourne in Q1 2016 reveals advertisers are big spenders during prime time, with the evening movie time the most popular tv advertising space. In January, advertisers took advantage of the popular seasonal Australian Tennis Open, cementing its place as the third most preferred TV advertising space for Building Industry advertisers. With the huge success of Channel 7's My Kitchen Rules it is no surprise that the popular reality tv show ranks in the top five tv ad spots across the Building Industry.
What remains consistent is the advertiser's preference to promote their brand and products during 'live' television with the Today Show, Seven News and National Nine News proving to be included amongst the most popular tv programs for new home ad placement. Could a key factor be that these TV programs are more likely to attract viewers live at the time of broadcast as opposed to drama series which are increasingly watched using on-demand services?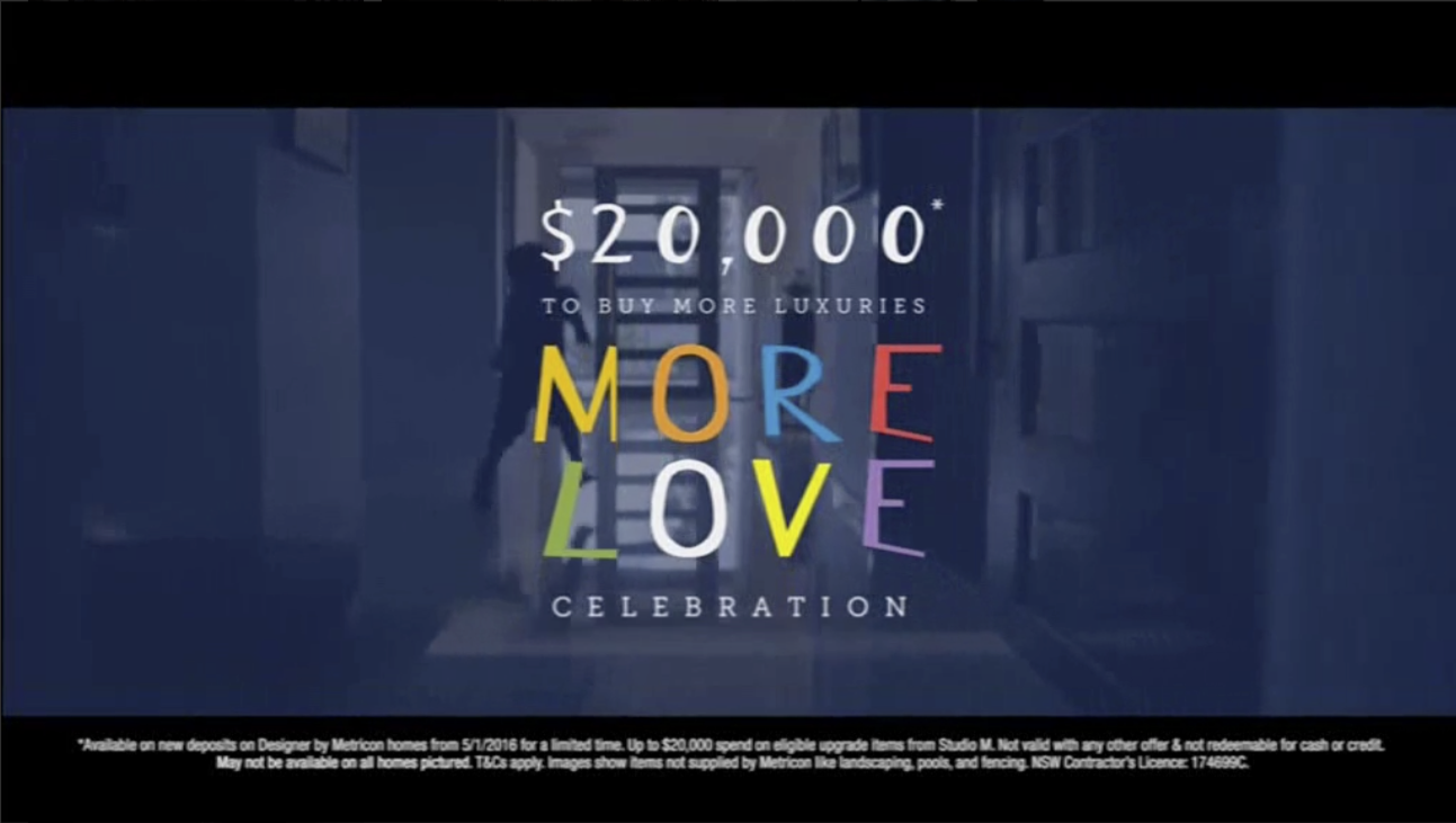 Metricon's "More Love Celebration" campaign message had a point of difference offering viewers $20,000 towards extra luxuries, partnering with suppliers including Carpet Call, Dulux and USG Boral. Dennis Family Homes, Boutique Homes and JG King Homes focused on the traditional price point message while Simonds "Smart home ready when you are campaign" promoted their Home Automation Technology capabilities.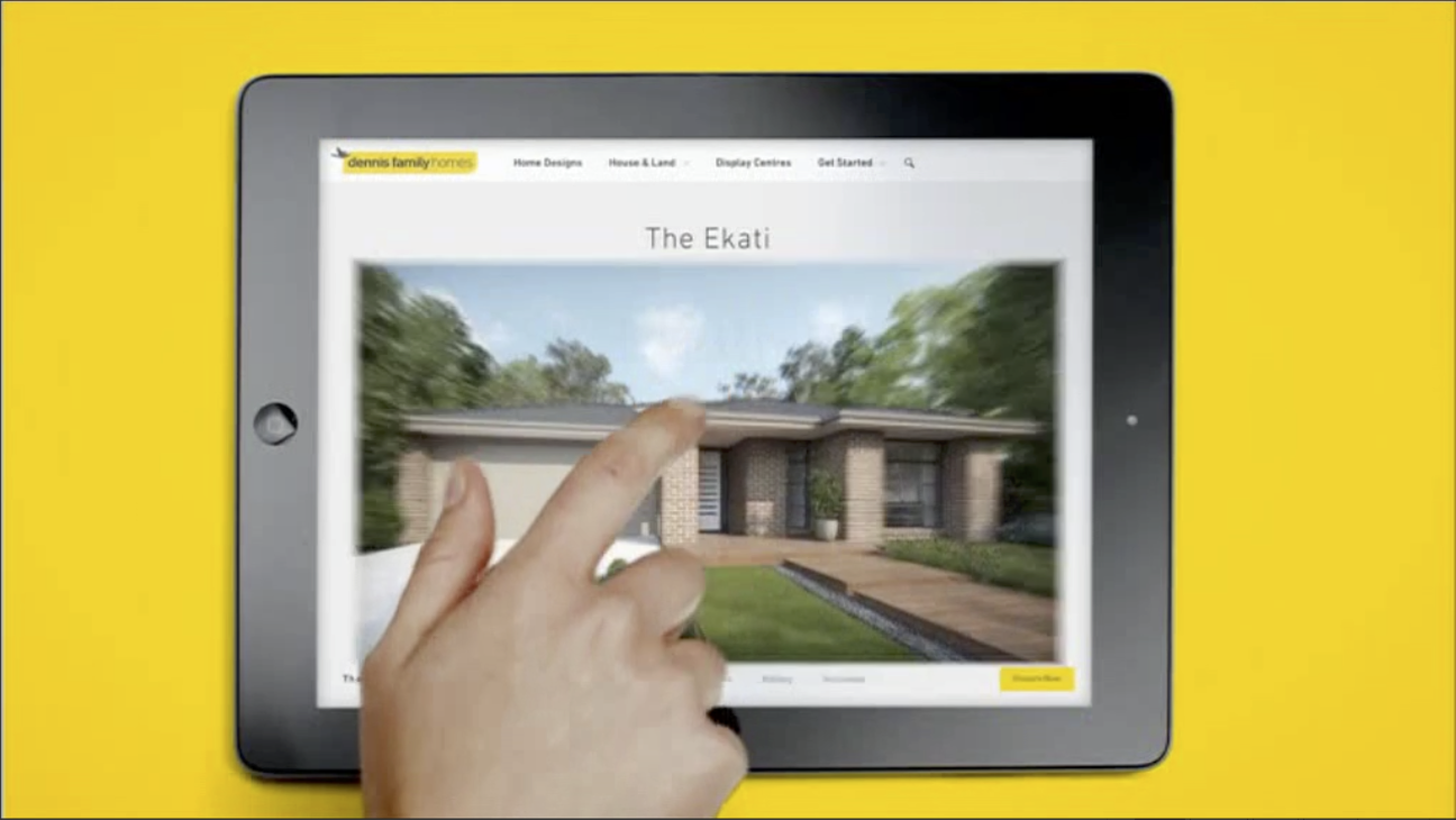 Dennis Family Homes "All new aspirations" campaign promoted home designs starting from $159,900.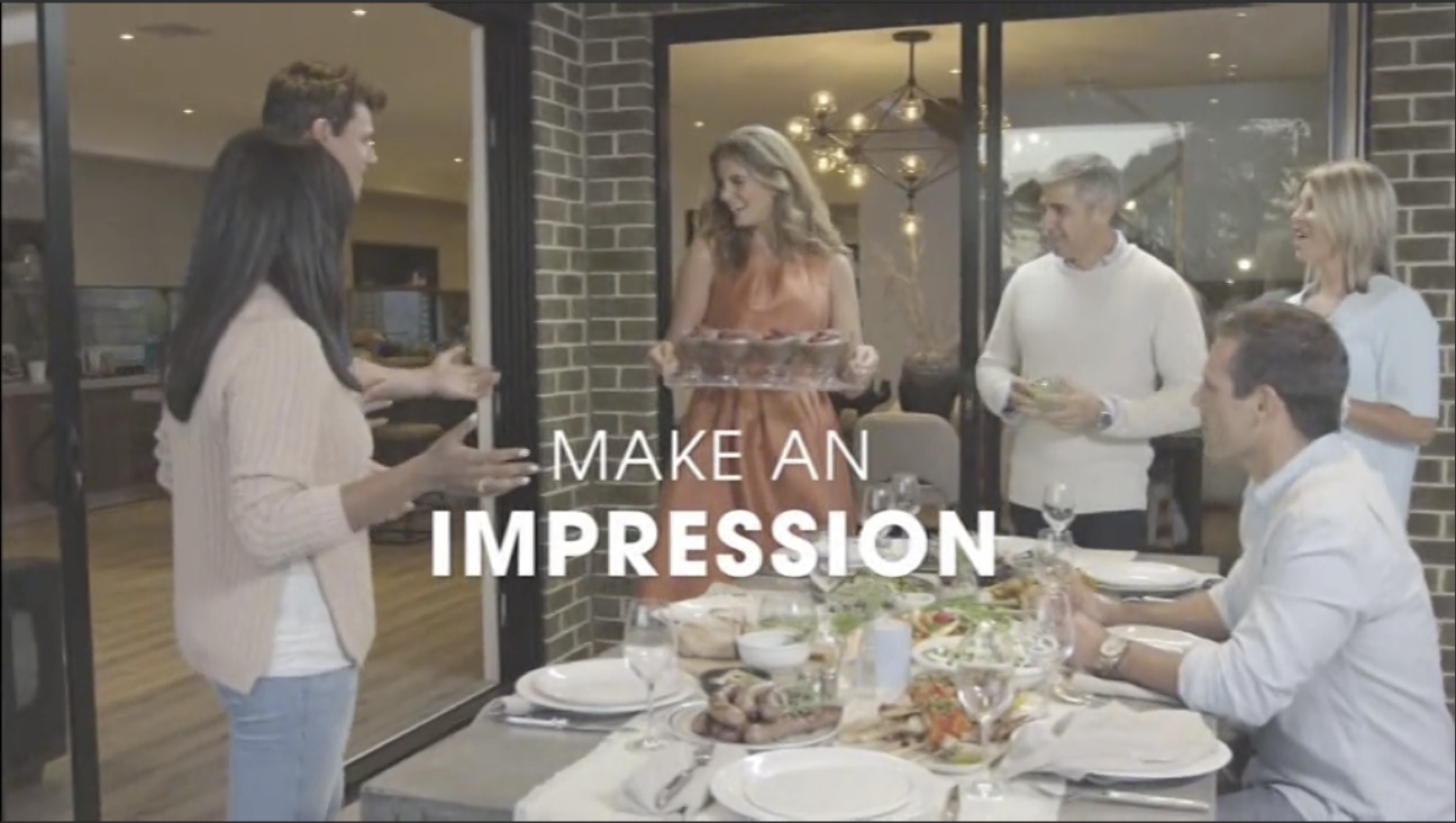 Boutique Homes "Make an impression, build your new home" campaign focused on a price point starting from $187,000.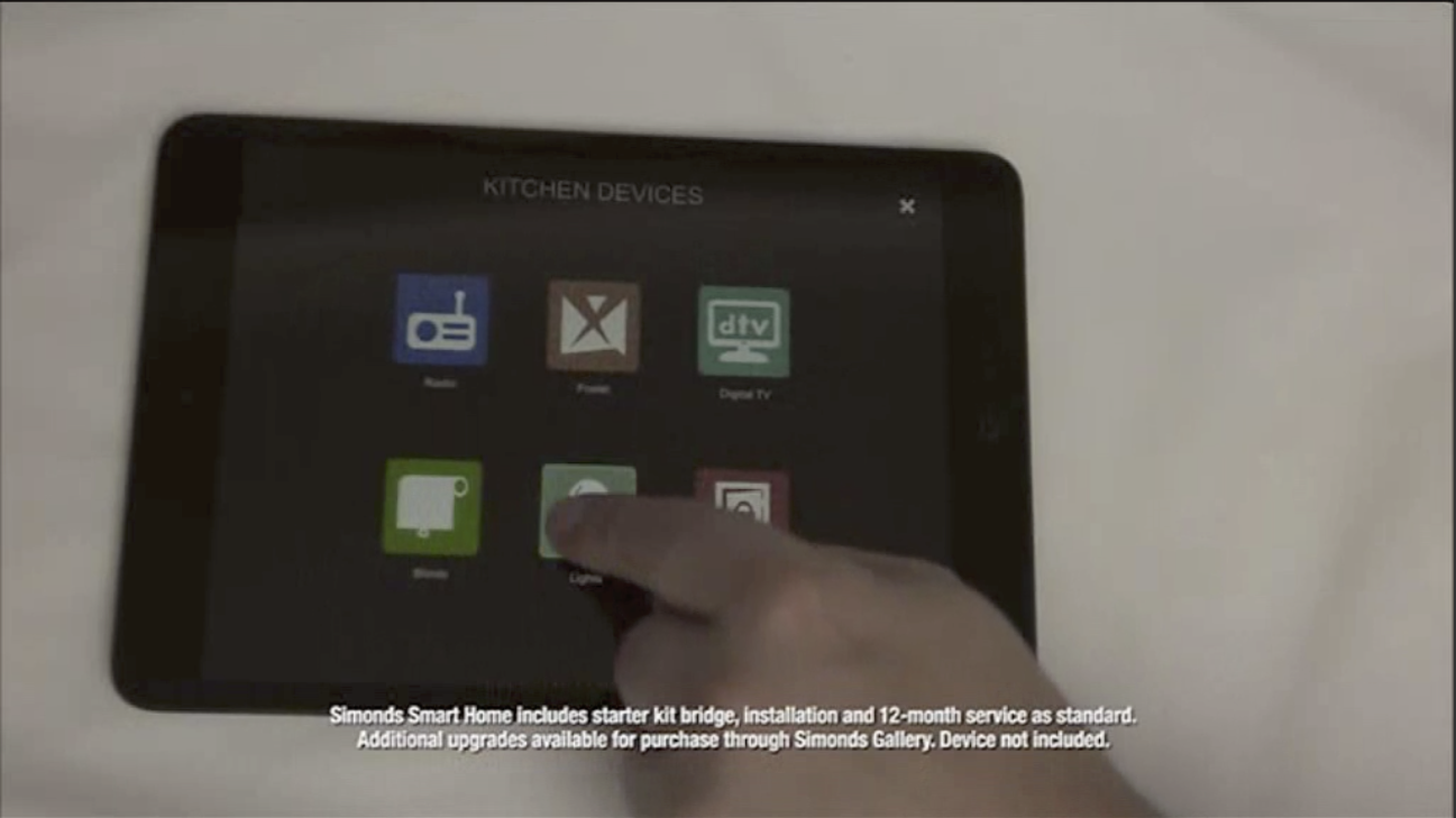 Simonds "Smart home ready when you are" campaign connected with viewers by showcasing Home Automation Technology capabilities.
While industry analysts predict TV advertising revenue is expected to grow conservatively in 2016, what seems to be concrete (particularly in the case of Metricon) is that TV advertising remains strong and steady for the Building Industry.
New home sales increased by 8.9% in March, emerging from a 5.3% fall in February, as reported in the Housing Industry Association's (HIA's) most recent market update released 5 May.2 According to HIA, this data indicates that home building activity will remain strong in 2016 while the recent interest rate cuts should provide confidence to the residential Building Industry. Interestingly, despite the temporary decline in February, Victorian sales were least impacted with a 1.7% decline in new detached house sales compared to 12.1% in Queensland and 7.4% in New South Wales.3 And in the March quarter, Victoria's sales had increased by 11.2% on the previous quarter, once again showing strength in the Victorian market.
What seems to be key here is that Building Industry advertisers need to have these foundations: strong brand awareness and consistent market presence which includes TV advertising in the marketing mix.
Sources of industry data:
BigDatr uses extensive sources of live industry data, and transforms the information into insights to help more effectively drive marketing, advertising, media buying and strategic planning.