IKEA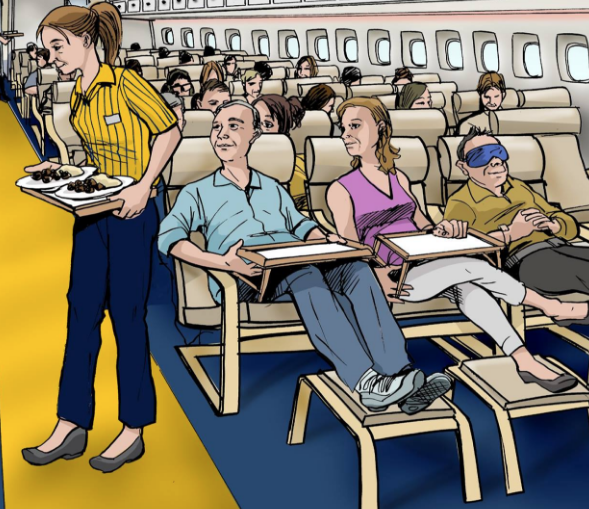 The Swedish furniture retailer IKEA announced its plan to launch its very own low cost airline, FLIKEA. Plans to launch the world's first non-stop flights between Sweden to Australia serving up its iconic meatballs to its passengers, and IKEA footstools.
Deliveroo
Deliveroo is taking a step further with its food delivery service, introducing 'Deliveroo Extreme Delivery.' The extreme delivery service will now deliver to a broader location base using skydivers.
Honda
Introducing the latest innovation from Honda - Horn Emojis. Horn Emojis offer a range of horn sounds for a variety of scenarios, from seeing your kids off to school to commiserating with other drivers in rush-hour traffic.
Krispy Kreme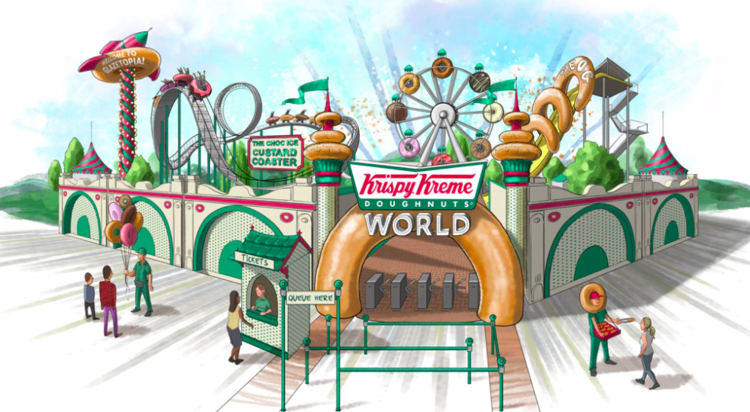 Krispy Kreme announced they would open the world's first doughnut-themed amusement park in Perth. The doughnut brand said that "Krispy Kreme World will be divided into four primary precincts and include several rides, doughnut bars, production factory and Krispy Dream, a new innovation centre where you can create new doughnuts and desserts."
ING Money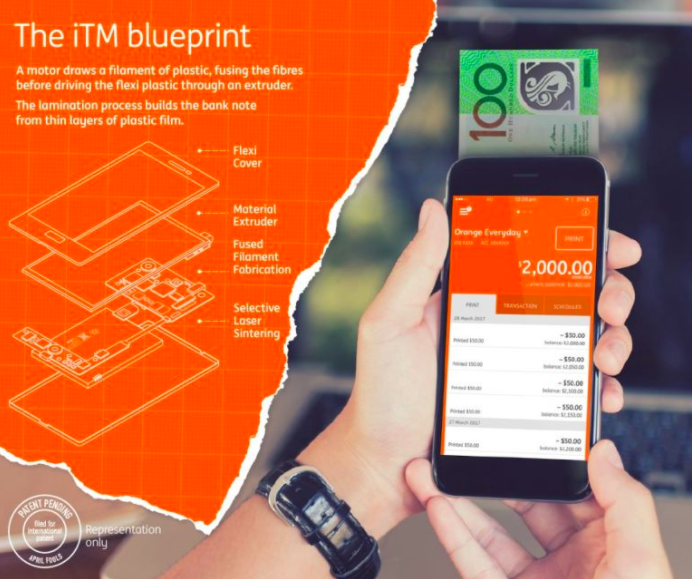 ING Direct unveiled a prototype of the iTM, a smartphone that utilises the latest in 3D printing technology to print cash notes on demand.\ "While many of our customers are embracing mobile payments, there are still those who still prefer cash and we want to make sure we support that choice," says John Arnott, executive director, customers at ING Direct.
Virgin Australia
Virgin Australia are excited to introduce their new Canine Crew in a world first initiative. On selected flights, a Canine Crew member will work alongside the award-winning Cabin Crew team to offer a range of additional services.
Ford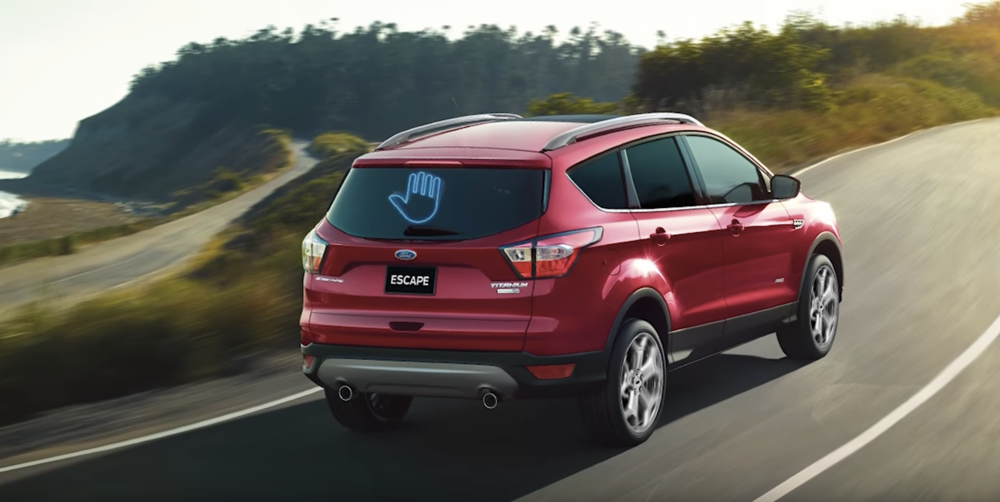 Express your emotions via Ford's 'Active Thanks Assist' technology to help reduce road rage. Within a click of a button, drivers can project a thank you wave displayed on the rear windscreen of the vehicle.
Dr. Hugh Morris, Ford Australia's Future Technologies Team Engineering lead, speaking about the technology said: "We were inspired by the recurring stories in focus groups of customers either being frustrated by those who don't wave, or annoyed at themselves for forgetting to wave. This solves both issues in a driver-initiated and autonomous way. At Ford, we know a calm driver is a clever driver, which in turn makes the road a happier place to drive."
We would love to hear what your favourite April Fool campaigns were.