Image Source: Perthnow
Launch of Amazon leads Woolies to open more 'Dark Stores'
Woolworths is ramping up its defence strategy with the release of up to four new "dark stores" which will be closed to customers, purely set up for online orders used to pack and ship items as the supermarket prepares to battle it out with Amazon Australia. Amazon soft-launched into the Australian market last Thursday and aimed to debut its full-service in time for Black Friday, US biggest sale day. "Dark stores" are designed for Woolworths employees to pack and ship online orders directly from the warehouse.
Woolworths Chairman Gordan Cairns told investors at Woolworths AGM, that it was vital for the grocery chain to rapidly improve the online efficiency, directly competing with Amazon. Read More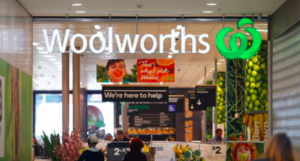 Major brands freeze YouTube ads over videos exploiting children
Global brands are freezing their YouTube and Google advertising after ads were positioned alongside videos paedophiles exploited accompanied by obscene comments. Among the big brands include Mars, Cadbury, Deutsche Bank and Adidas who have suspended their advertising on YouTube.
YouTube has removed more than 270 accounts and over 150,000 videos from its video viewing platform, plus they have switched off commenting on 625,000 videos targeted by child predators, according to Vice News.
Youtube said in a statement, "There shouldn't be any ads running on this content, and we are working urgently to fix this".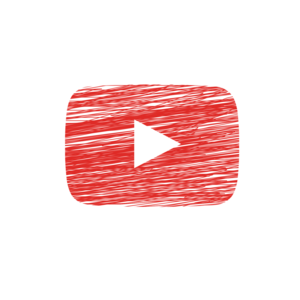 Snap launches 'Promoted Stories' and 'AR Trial' for advertisers
Snapchat is giving advertisers the opportunity to push their stories to more users, with the launch of 'Promoted Stories' and a new 'AR Trial' ads program.
Promoted Stories stitches together multiple Snaps into a longer slideshows which is openable from a tile on the Stories page. The Augmented Reality Trial ads let users play with an AR version of a product overlaid around their surroundings.
BMW is the first brand to use Snapchats new AR augmented trial Lens. BMW's AR Trial will let users place its new vehicle in an augmented view of the space around them with the functionality to change its colour, walk around it as if the vehicle were placed right in front of them.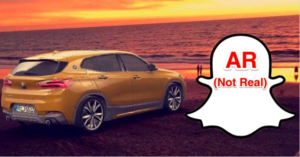 Snapchat's new AR Trial Ads let's users play with products in augmented world. Image source: Techcrunch
Coca-Cola partners with Salvation Army to bring Christmas Truck to Australia
The iconic Coca-Cola Christmas truck makes its way to Australia for the very first time. Coke has partnered with Salvation Army to bring more than 580 people from Coke and The Salvos, celebrity guests and volunteers to three areas. The truck is recognised as an international holiday icon, first launched in the late 90's.
The truck has sparked controversy among Australian Parents Voice with a petition taking stance against promoting unhealthy sugary products for children.\ "The Coke Christmas truck is stealth marketing aimed at Australian kids, and we're not buying it." change.org page says.
At this stage, the petition has collected under 1000 signatures.
Audi's Nightmare of Christmas Shopping Ad
That busy time of the year is upon us, and Audi paints a familiar scenario of drivers competing over the last parking spot at a shopping mall, which is common during the Christmas period.
In Audi's campaign spot, it becomes a dramatic car chase between two dads who are determined to get that car spot. The two vehicles featured in the ad are Audi's 2018 RS 7 and RS 3 Sport, accompanied by 'Carol of the Bells' as music choice.
Click here to view Audi's Parking Lot Ad.
Reddit updates self-serve ad-buying tool
Reddit's self-serve ad-buying tool will give more detailed insights into how campaigns are working. Advertisers will get a better understanding of who saw their ad and how many of those people ended up on a brand's site, even if they didn't click on an ad. According to Marketing Land, Reddit announced that it will officially update it's self-buying ad-buying tool to provide more granular campaign reporting. The reporting however, does not tell advertisers where exactly their ads appear on the site, and neither does it allow brands to specify which Subreddits are allowed to feature their ads.
The conversion tracking is limited at this stage, unlike other platforms that provide a conversion tracking, such as Facebook, Google, LinkedIn, Snapchat and Twitter.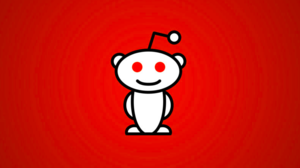 Heinz Beanz ad banned after comparing to protein shake
A Heinz baked beans ad in the UK has been banned for suggesting that the beans has the same nutrition as a protein shake. The TV spot shows the can of Heinz baked beans, with supporting text, "High in protein, High in Fibre. Low in Fat."\ ASA decided that viewers would interpret the script of the ad implying that Heinz Beanz has as much protein, fiber and fat as a protein shake. The ad breached the BCAP code and was ordered to not be shown again. Heinz are working on ammending the ad and planning on brining the ad back on TV February next year.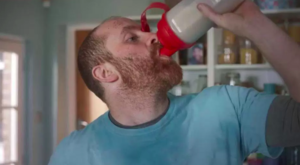 Click here to preview Heinz Beans Ad
Movements in Media, Marketing and Advertising
Bauer Xcel Media Managing Director, Christian Fricke resigns after less than 18 months in the role.

Andy Cairns joins M\&C Saatchi Melbourne as the new Managing Director after the departure of David Dahan.

General Manager of M\&C Saatchi, Mim Haysom has resigned from the agency after two years in the role.

WooliesX Head of eCommerce Marketing, newly appointed Nicole McInnes

Founder and CEO of punters.com.au, Luc Pettett departs the News Corp-owned company after nine years.

Michael Pooley is appointed PPR CEO for Australia and New Zealand.

Greg Hughes resigns his position as CEO of Dendy Icon Group after joining the company 11 years ago.