The Easter school holidays are almost upon us, and with borders fully open and no concerns over last-minute COVID cancellations, Aussies are saying goodbye to staycations and hello to road trips.
In this article, we look at some of the travel habits of Australians over the Easter period and use Bigdatr's platform to understand how car manufacturers are capitalising on our desire to get moving.
Deloitte's latest Tourism Market Outlook1 showed domestic tourism is in full swing while noting it still faces economic challenges. But with Australia better placed than most, it's predicted we'll continue to go on holiday, with domestic overnight trips in April 2023 beating last year's 10.7m.2
Recent surveys show 43% of us intend to travel locally this Easter, with the most popular form of transport being our own car3. This makes sense, given we're a nation of caravanners and campers. Occupancy rates for caravan, camping and cabin sites are sitting at almost record numbers—67.9% as of January '23.
Last year, more recreational vehicles hit the road more than ever before. Over $2 billion was spent on a new holiday-ready camper trailer, caravan or motorhome4. And if you're investing in one of these, you need a big car to move it.
Rescuing Easter
With new car sales comes the need for insurance. Carefully timed for the Easter season, RACQ combines caravanning and large pick-ups in their digital ad for roadside assistance, demonstrating the significance of comprehensive insurance during holiday travels to visit family. Comparing February and March 2022, RACQ spent nearly 3x on Vehicle Insurance advertising, with last year's campaign 'rescuing' school holiday activities.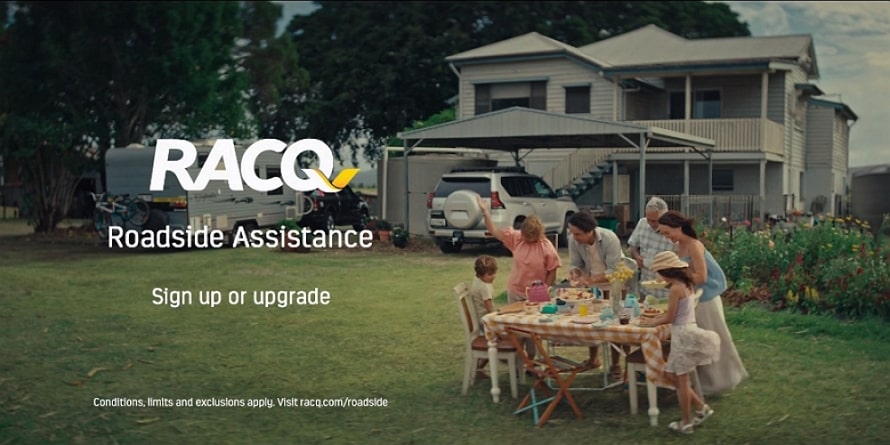 Source: Bigdatr, Advertising Creative, RACQ. Start a free trial to discover your competitors media spend
For those with Ford or Toyota vehicles, road trips can certainly have their unexpected moments. NRMA is another brand capitalising on long weekend advertising, promoting their extensive roadside assistance network. The ad features a stunning camping location and an impressive entrance, all to retrieve locked-in car keys. NRMA's advertising expenditure has seen a steady uptick in the last quarter, and it's no surprise given their commitment to producing visually captivating campaigns.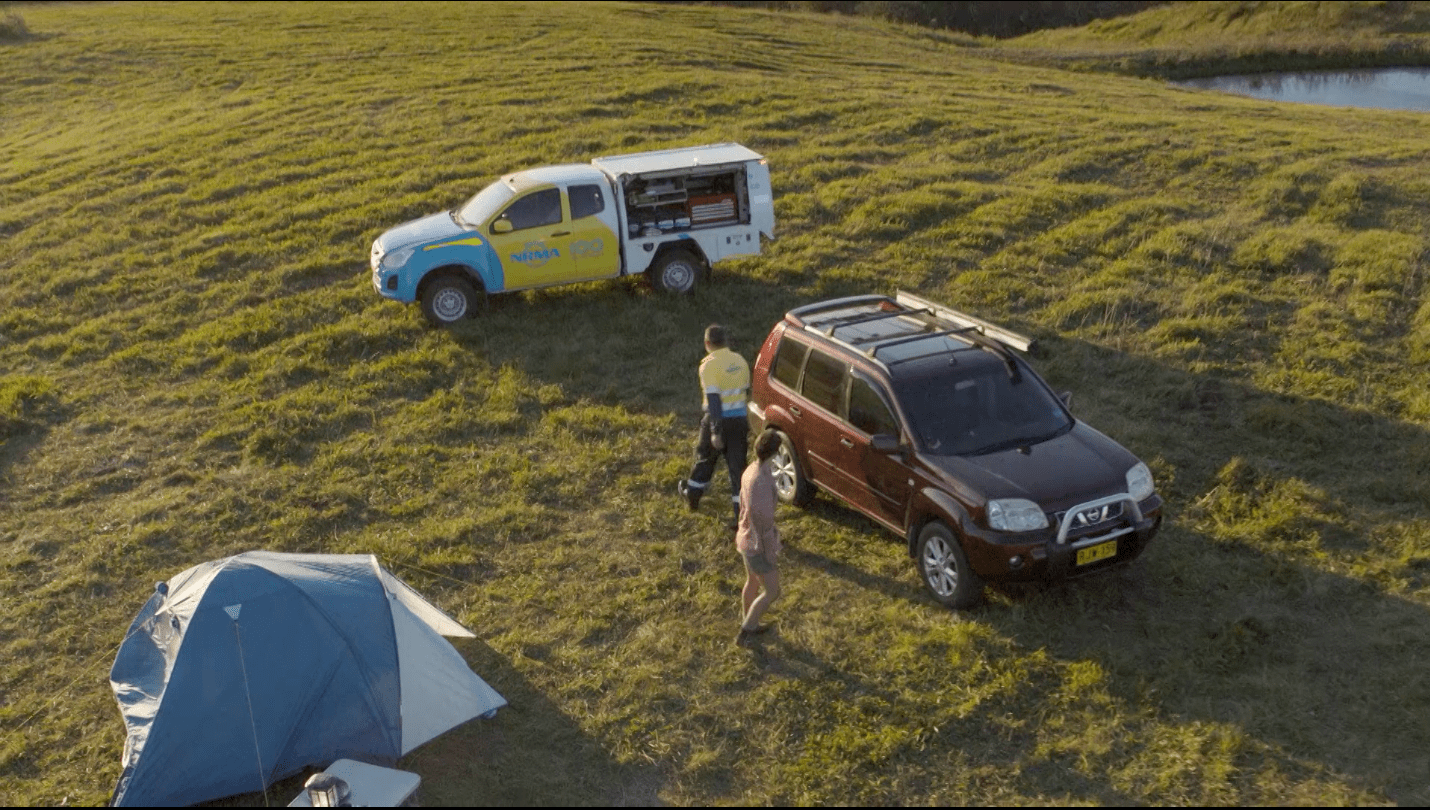 Source: Bigdatr, Advertising Creative, NRMA
The battle of the big car
It looks like these ads work, with the increase in caravanning and camping correlating with the rise in sales of the UTE, 4x4 & SUV vehicles in the motor industry. Utes took 1st and 2nd place in all new car sales in January '23, with the Ford Ranger winning the monthly sales race against the Toyota HiLux. Although the HiLux took the annual prize for overall higher sales in 2022.5
This ongoing battle is one Ford openly acknowledges in its advertising creative. This video which ran on YouTube, directly calls out the comparisons between the Ranger and the HiLux.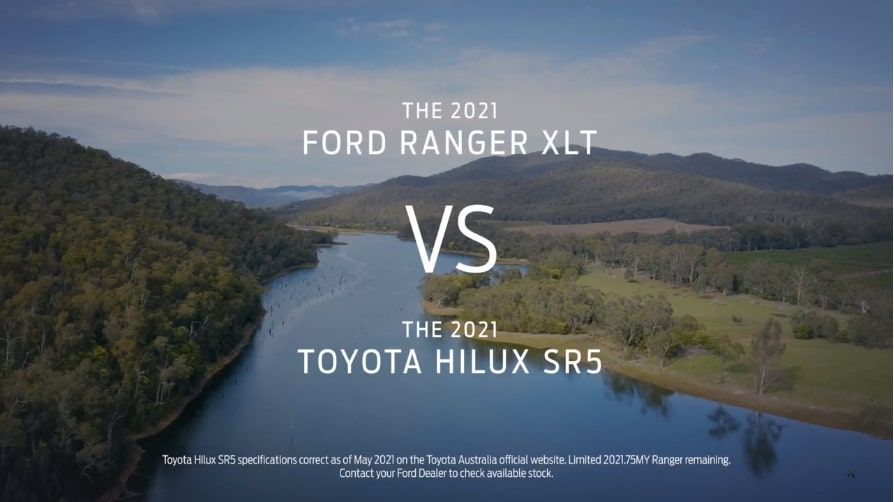 Source: Bigdatr, Advertising Creative, Dec 10 2021 - Mar 1 2022
It focuses solely on the subtle but important differences prospective buyers would appreciate, such as an embedded modem that allows drivers to lock and unlock the car via an app, tailgate features and a 12v socket on the tray.
Overcoming financial objections
As 2022 interest rate rises started to challenge Aussie families, Ford pushed out their newly packaged end-of-loan terms - Guaranteed Future Value. Their campaign, which ran from Sept-Dec 2022, was their second-highest spend across the entire year.
Making a strategic decision to aim the TV creative at the soccer mum, Ford understands women drive 70-80% of all consumer purchasing decisions6 and are perceived to be the ones to pull the purse strings when times are tough.
With just six models in its product lineup, advertising space was dominated by the Everest—which took a whopping 52.3% of Ford's budget in 2022. With an emphasis on the lifestyle benefits of this kind of car, Ford was careful to show that whether you're a tradie, grey nomad or adrenaline junkie, the Everest or the Ranger is the car for you.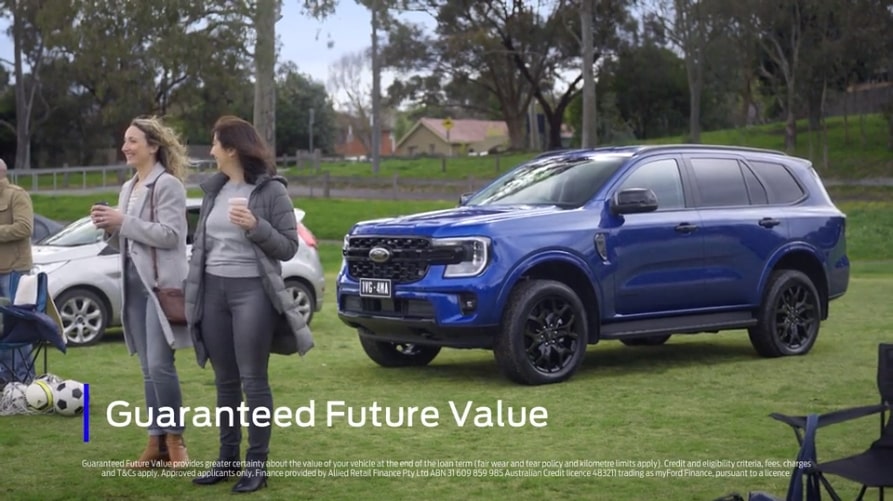 Source: Bigdatr, Advertising Creative, Ford, Nov 6 - Dec 24 2022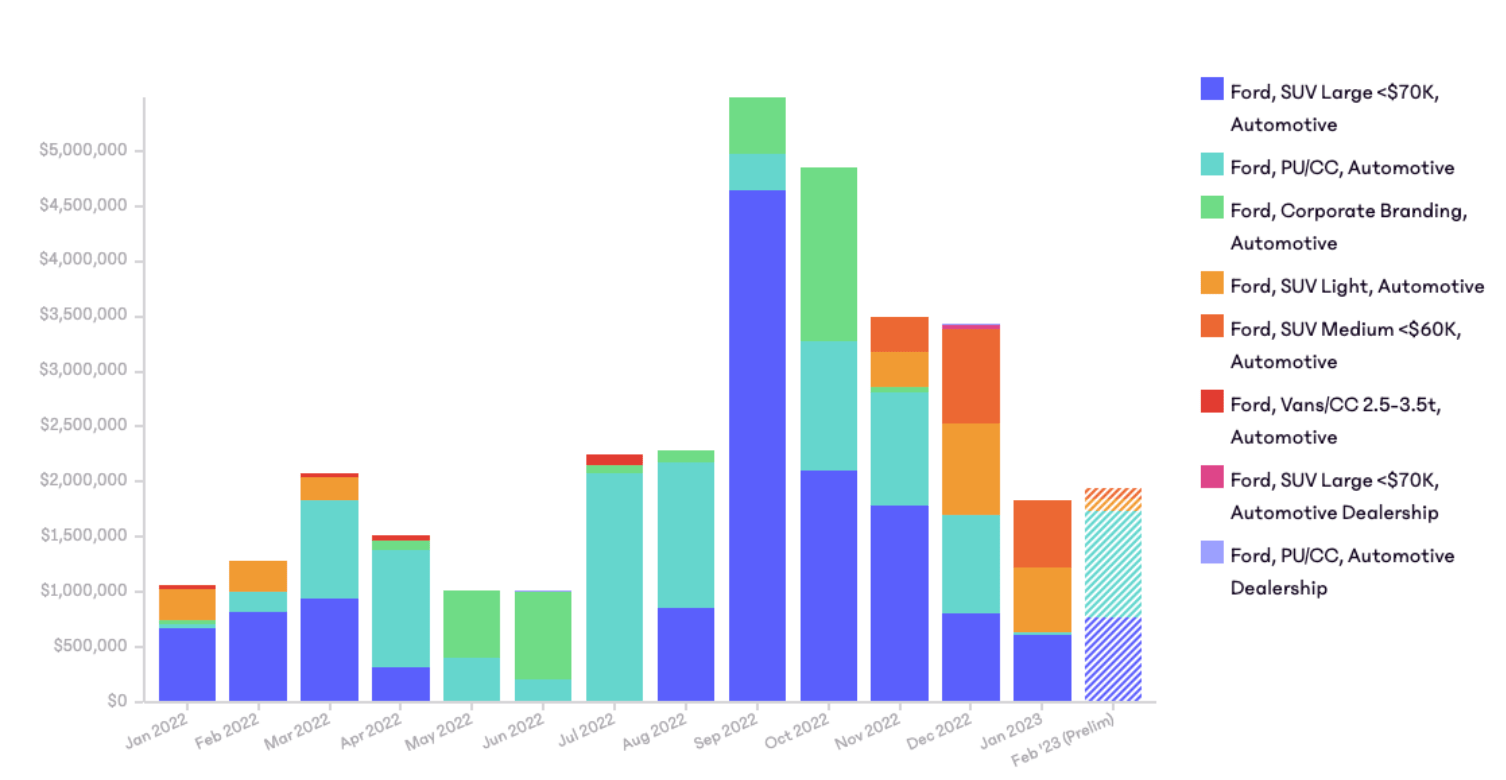 Source: Bigdatr, Media Value, Ford
Ford has increased their marketing spend by almost 200% in the PU/CC category across Jan & Feb 2023 while also doubling their spend on the SUV Light category compared to the same period last year. It will be interesting to see if their increased level of spending continues. As the sector faces continued shortages, the tightening of household budgets and uncertainty due to global political instability, we'll be paying close attention to where they pivot their budget for the rest of 2023.
Pulling the legacy card
Toyota's half-century of heritage and strong customer loyalty in Australia is given an unexpected take, with this ad featuring a family of HiLux drivers and the ghost of their father. The bond between HiLux and owner is so strong it expands into the afterlife as he pays a visit to take his vintage ute for a spin.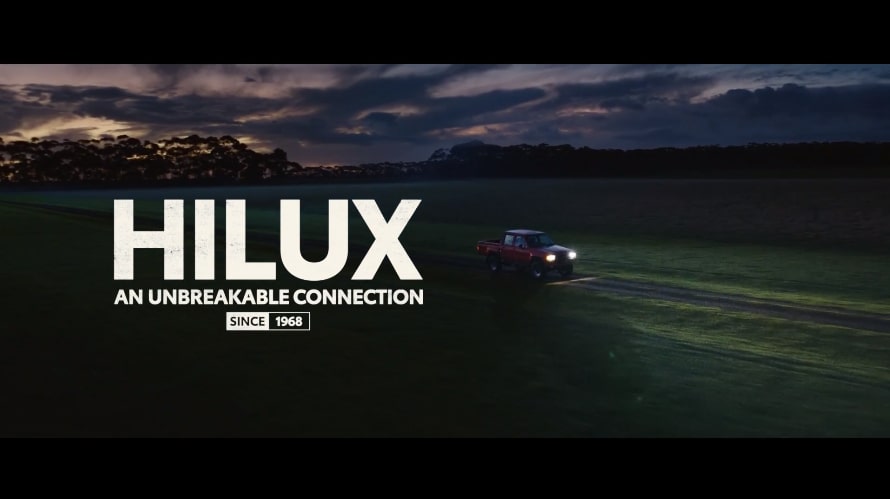 Source: Bigdatr, Advertising Creative, Toyota, Sep 25 2022 - Mar 6 2023
Country-wide service centres and upfront quotes appeal to target segments
Speaking directly to the 23% of seniors who place interstate as their top choice of holiday,7 this ad is aimed at providing peace of mind to customers. No matter where they are in the country, they can find a genuine Toyota service centre to keep their travels ticking along.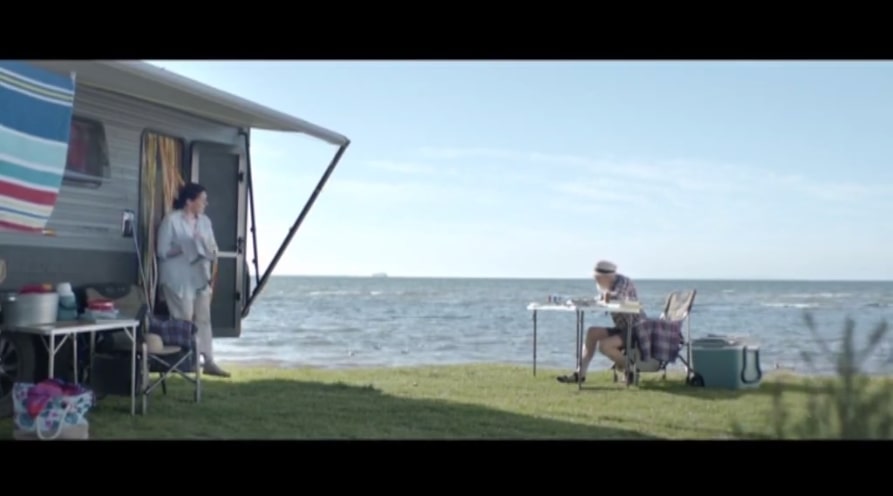 Source: Bigdatr, Advertising Creative, Toyota, Feb 4 - Feb 27 2022
The big story when it comes to Toyota's spending is in the Large <$70K category. Compared to Jan & Feb 2022, they've spent 33 times more this year so far. They've also cut their corporate branding spend by around half.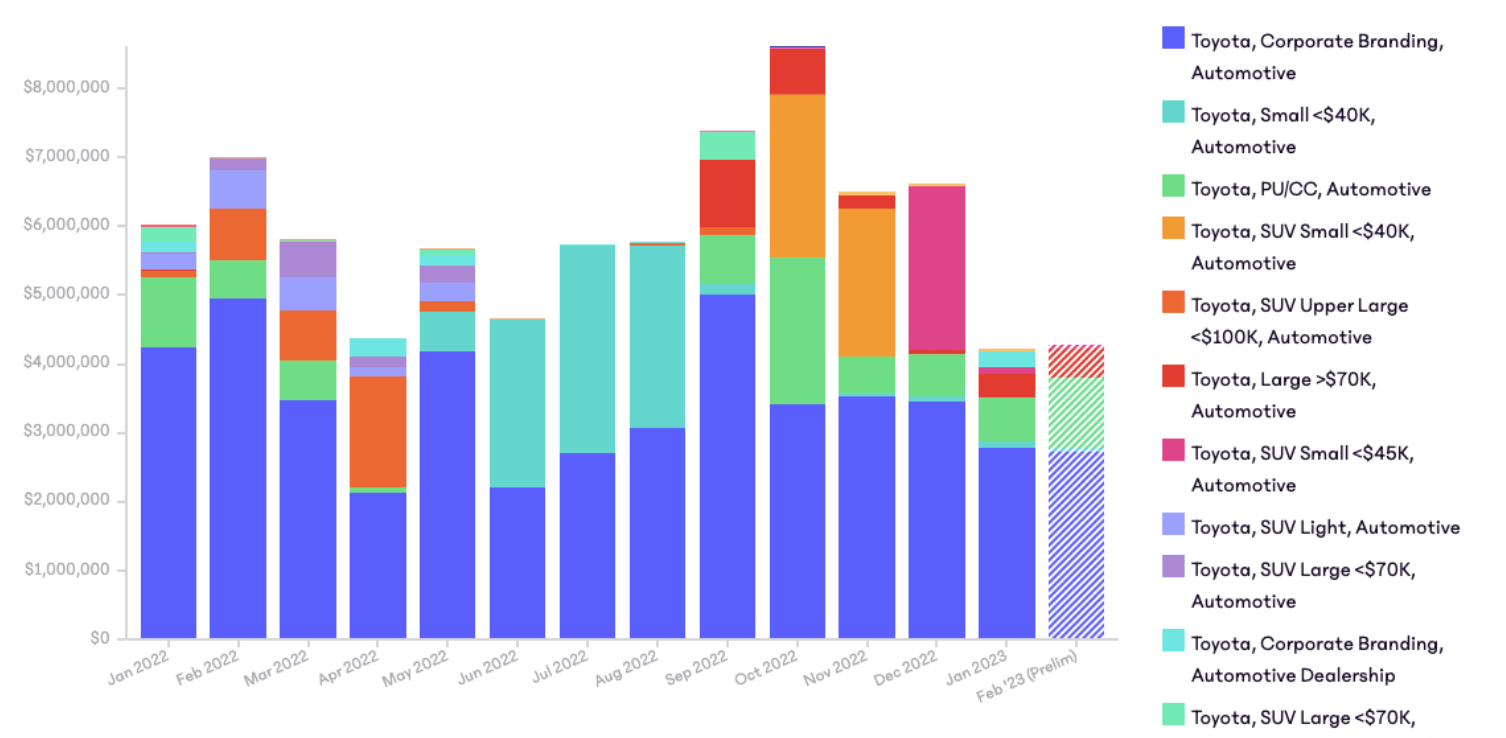 Source: Bigdatr, Media Value, Toyota
No car in time for Easter?
Since acquiring Australian-made Car Next Door and rebranding to Uber Car Share, they're also jumping on the camping bandwagon by promoting larger vehicles for rent. This 6-second ad highlights the inconvenience of smaller cars and shows their platform to be a temporary solution.
Uber Car Share's digital focus appeals to customers seeking practical and hassle-free holiday planning by having their mobile phone application at their fingertips. Would you share someone else's Ranger or HiLux if you didn't want to buy one?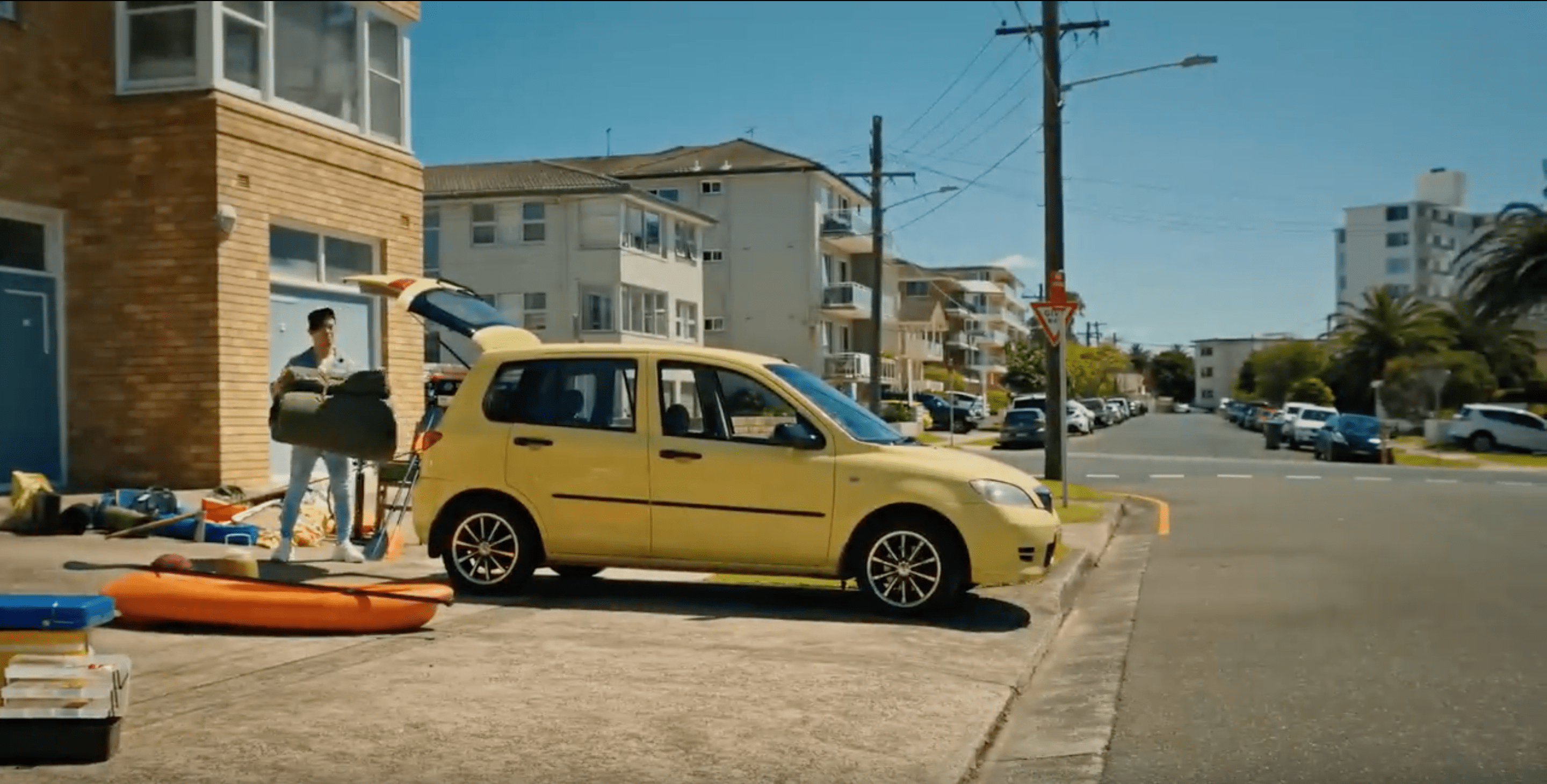 Source: Bigdatr, Advertising Creative, Uber Car Share
Imagine what you could do with richer competitor insights
See what other categories these brands are spending on.
Make smarter marketing decisions with access to over 6.5 million creatives from over 35,000 brands. Easily find, see and track what your competitors say and spend.
So you can differentiate your brand in more specific ways that help you grow sales.
Register for a free 7-day trial on Bigdatr's platform today. No credit card details required.
*Media Value figures are an accurate estimate at the time of publication, 12 April 2023. Figures are subject to change as new data becomes available.
---
References
1. https://www2.deloitte.com/au/en/pages/consumer-industrial-products/articles/tourism-market-outlook.html
2. https://www.tra.gov.au/Domestic/monthly-snapshot
3. https://www.savvy.com.au/money-burning-a-hole-in-aussie-pockets-this-easter-with-73-percent-set-to-spend-savings/
4. https://www.caravancampingsales.com.au/editorial/details/record-caravan-sales-in-2022-139712/
5. https://www.drive.com.au/news/vfacts-january-2023-new-car-sales/
6. https://centreforbusinessgrowth.com/news-and-events/respect-women-as-purchasers-to-achieve-business-growth/#:~:text=It's%20surprising%20that%20more%20people,it%20comes%20to%20a%20purchase.
7. https://www.seniors.com.au/news-insights/australian-seniors-series-travel-trends-report