Campaign Round Up
Over the last four months, we have witnessed four campaigns being heavily promoted by ANZ to match four different areas of their business. The most active campaign was the "Like To Get On Top Of Your Credit Card Debt?" which made up 23.08% of ANZ's advertising activity. This campaign has been consistently advertised on Television, Print, Out of Home and Digital platforms since mid January 2014, slightly altering its value proposition over the last 12 months. In second with 17.05% of media activity was the "ANZ Buy Ready. Be Ready To Make Your Move." campaign. This campaign was focused on promoting ANZ's services to assist in buying a new home. The next most active campaign was "Your Game. Your Way" accumulating 15.44% of ANZ's advertising activity. This campaign was built around ANZ's associate sponsorship of the Australian Open 2015. The fourth most active campaign was the "Download Grow by ANZ" (12.92%) which was tasked to promote the new Grow App for customers of ANZ's Wealth division. Together these four campaigns made up over 68% of ANZ's total advertising activity over the last four months.
Share of Voice (Nov 2014 to Feb 2015)
ANZ have looked to remain as industry heavyweights in an increasingly competitive environment and over the last four months have averaged 7.26% SOV. Comparatively the Banking & Finance industry average is 1.53% SOV.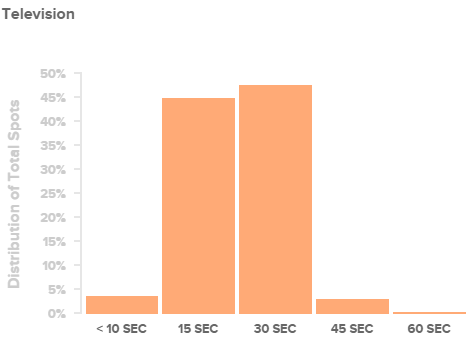 ANZ maximises its audience reach with over 41% of Television advertisements appearing at either the first or last positions of commercial breaks. Data for Television advertising shows a near even split between 15sec and 30sec advertising with Out of Home advertising having a higher focus on large billboards (75%) rather than the smaller poster size counterpart (25%).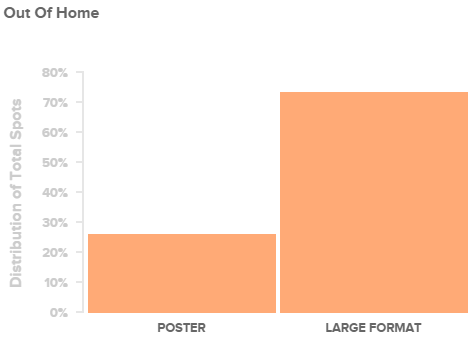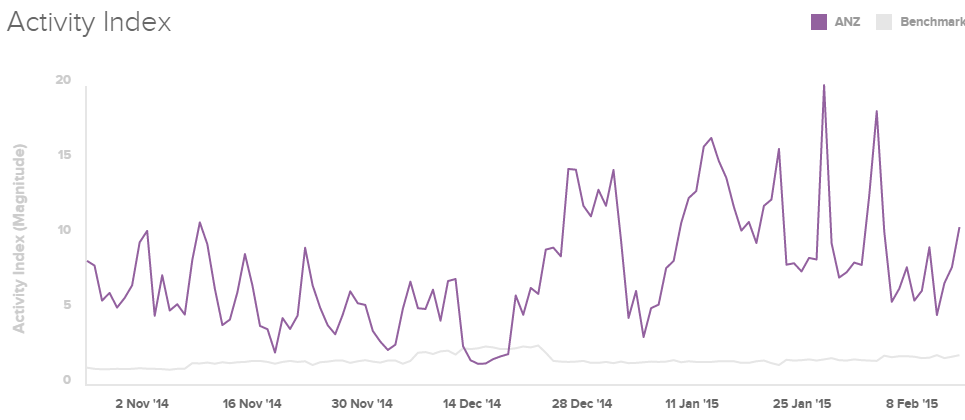 It is important to note the two key points of fluctuation in the activity index. The first in December just before Christmas was due to a combination of reduced advertising by ANZ and the re-release of Nimble campaign "Just Nimble It And Move On" for smart little loans. The next sharp decrease in ANZ's advertising activity can be attributed to the release of the Coles Mastercard campaign "0% Interest On Balance Transfers For 18 Months" which aired significantly in prime time spots.
Strategy
According to the ANZ Annual Report for 2014 , the bank is currently implementing a super regional strategy so to become the best connected and most respected bank across the Asia Pacific region. To do so ANZ has leveraged its diverse range of partnerships, released competitive retail offers and pushed out wealth products as well as supporting services, creating a strong local proposition while also developing its brand recognition in the Asia Pacific region.

Partners
ANZ's sponsorship portfolio is both extensive and vital in providing an ability to reach a broad audience in accordance with future plans of international growth. First and foremost, ANZ's Australian Open partnership , which entered its fifth year in 2015, has been a large platform for the company to promote its brand to not only the domestic market, but throughout the Asia Pacific region to support high growth expansion for several years now.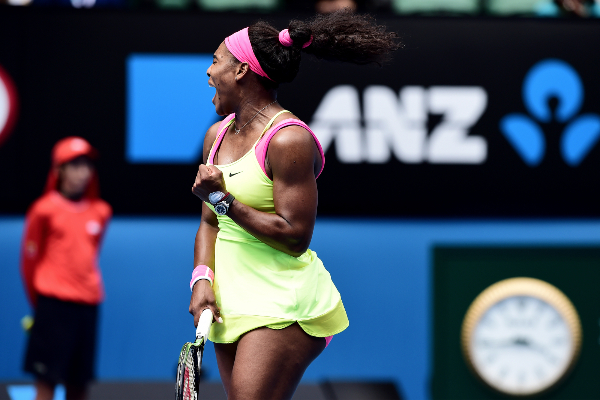 This year, ANZ was one of three associate sponsors alongside Jacobs Creek and Rolex. Utilizing it's position ANZ launched the "Your Game. Your Way" campaign which featured the world number one and eventual Australian Open 2015 Men's Grand Slam winner, Novak Djokovic . The campaign featured stories from Michael Chang, the youngest ever Grand Slam champion, the talented 16-year old South Korean tennis player, Duck Hee and Anna, an 8 year old girl with a clear passion and talent for tennis, but lives on a farm outside Gunnedah in north eastern New South Wales.
Joyce Phillips, ANZ Group Managing Director, Marketing and Innovation and CEO Global Wealth has stated that "This new marketing campaign recognises our long-term support of tennis across the Asia Pacific region, and we're excited to have Novak on board to help us share such inspiring stories in the game of tennis."

In an attempt to strengthen and build on its ties with the Asia Pacific region, ANZ has leveraged this sponsorship with the Australian Open by strategically choosing stories which are targeted globally, regionally and locally. Furthermore, as of 2013, ANZ has been the diamond sponsor for the Shanghai Rolex Masters a relationship to span for a total of five years. ANZ will also gain naming rights to the China Tennis Development Program , a grassroots initiative supporting the growth of tennis in China.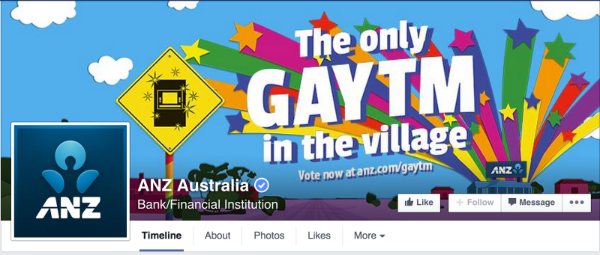 In addition to playing a large part in the tennis scene both locally and in the Asia Pacific region, ANZ is notably the principal partner of the Sydney Gay and Lesbian Mardi Gras, and has been the major sponsor since 2007. In 2014 ANZ received international acclaim for the GAYTM campaign , where they transformed notable ATM machines across Sydney into colourful works of art in recognition of the LGBTI community. This year ANZ will be expanding the initiative outside Sydney borders with "The Only GAYTM in the village" campaign launching on 12 February 2015. This campaign gives Australian towns their very own GAYTM during Mardi Gras.
Mark Hand, Chair of ANZ's Australia Division Diversity Council explains that "Building an inclusive culture at ANZ is not just important to our staff, but to our customers and the communities in which we work, so we're very proud to be able to mark our ninth year of sponsorship and the second year as Principal Partner by bringing back GAYTMs. It's very exciting to bring a new element to the GAYTM campaign this year by involving not just Sydney but communities across Australia. It gives Australians far and wide a chance to show their support for diversity and also to celebrate Mardi Gras."
This initiative is key in ANZ's ability to portray the brand as respectful and representative of cultural diversity, sending a clear message to the Australian public that times are changing and ANZ is not only embracing this change but ultimately staying at the forefront of cultural diversity. Other major brands such as Telstra , Airbnb and CarsGuide have since taken this play straight out of ANZ's playbook.
Products
To further strengthen its local position, ANZ's long running campaign "Like To Get On Top Of Your Credit Card Debt?" has been the most active for the bank over the last four months. Given overall household debt remains at record levels, this campaign is a clear response to the decline in interest paid on credit card debt with competitors offering longer interest free periods. Although more households are trying to limit debt by ditching the plastic, average household debt remains at about 150% of annual disposable income . With 0% interest p.a. offered over 16 months for balance transfers, it's a product which ANZ is using to gain customer market share in an increasingly competitive environment. With the campaign being pushed heavily in Television over the Christmas period, ANZ looked to capitalise on increased household spending over the festive period.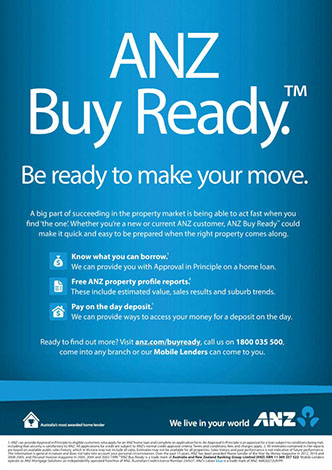 ANZ offers its property profile reports and on the day access to money for home deposits under the ANZ Buy Ready product umbrella. This product was advertised across multiple campaigns including "ANZ Buy Ready. Be Ready To Make Your Move. and "ANZ Buy Ready. The Property Investor's Edge" . It has focused on providing home buyers with the security of being fully prepared when finding the perfect home. Importantly it does not have any retail offers, making it a campaign focused on shaping the image of ANZ as a banking institution which is ready when you are. Running across multiple media platforms, ANZ also implemented a hyper local strategy for some of its Print advertisements since the product was first advertised.

Wealth products are also an area where ANZ has looked to target over the last four months. Specifically, ANZ has been actively advertising the Grow App , a supporting mobile application for existing wealth product customers. The app is a way for customers to track their wealth earnings and manage various accounts or portfolios. The campaign "Download Grow by ANZ" also features New Zealand born Australian country music artist, Keith Urban who talks about the growth process in writing songs. The use of Keith Urban provides a recognisable face and relates to an older target demographic. Moreover, the distribution of Television spots are consistent during the afternoon and increases whilst transitioning to prime time, peaking between 9pm and 11pm. This importantly illustrates ANZ's strategic approach to target specific age demographics.

BigDatr Forecast
Expect a greater range of GAYTM advertisements to be pushed out as we approach Sydney's Mardi Gras Festival, particularly through social networks.
Expect further home loan advertising given the decrease in the variable home loan rate.
Expect credit card related advertising to remain consistently high as the household debt to disposable income ratio remains high.
Expect further Asia related advertising as ANZ looks to further build the brand to compete in foreign banking regions.
Expect a further push of wealth products and the Grow App, given ANZ's medium to long term strategic plan in Australia involves increasing their internal sales capacity and investment in mobile and digital channels as well as customer analytics.